# of Certified Businesses:
20
Thomasville Population:
18515
Top Story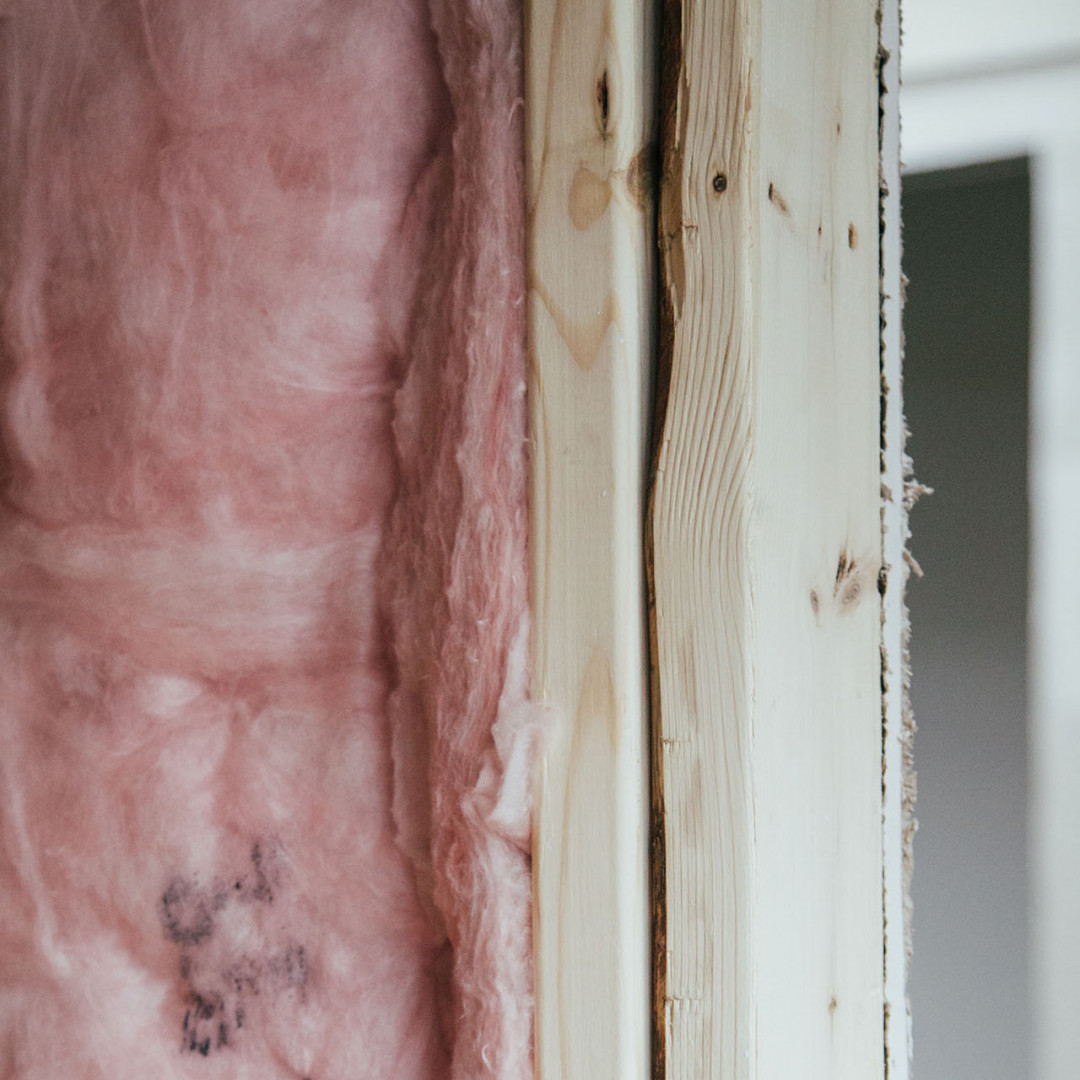 Are you struggling to stay warm without breaking the bank? It's time to take off those winter coats and enjoy the warmth of your well-insulated home. That's right! You don't have to shiver—upgrade your insulation!
Provider Reviews in Thomasville, GA
I appreciate EVERYTHING this firm did for me. Everyone in the office made a VERY overwhelming and stressful tax situation so easy. Tabitha was so easy to work with and Autumn was always pleasant on the phone. I cannot Thank them enough!
I'm grateful for what Tabitha did for me. They helped me fix all the problems I had with someone stealing my identity. These people made me feel very comfortable and they were very compassionate.
Outstanding firm, they were responsive, knowledgeable, and literally saved me over twenty thousand dollars in taxes. I cannot say enough about what an excellent job they did for me.
Amazing service!!!! Tree fell on our house on Saturday night of July 4th weekend. By Sunday afternoon the crew from Richmond Tree Service had preciously removed a very large tree off our house. Crew was amazing and worked hard to remove every branch, leaf and limb! Can not recommend them enough!
Very happy with the quick response and their work was wonderful. They did their job and clean up was flawless and better looking than when they came! I would use them again if needed.
If there was a ten I'd put that. Great customer service. Great and efficient workers. So much more than I could have expected. The cleanup was wonderful. Most of all the price was great. I can't say how much I appreciate them.
They are so polite and respectful here I almost think I'm dreaming and so eager to go above and beyond! You should see the line on "Ladies day Wednesdays" and they take every car with a smile!! I think Doug is the managers name and I don't know what he's doing but it's working! This man even helped me get something delivered to my home that wouldn't fit in my car. I hate having car work done but I leave here every time with a smile!
This place was great, straight to the point service. Kinda pricey, but you pay for what you get. Love these cameras too, gives you the ability to watch what they do to your car. Will come back for sure.
Always professional, reliable and helpful with any questions I have. Been taking my cars here for 5+ years and would go out of my way to bring my vehicle to this location. That's how great these people are.
We were very pleased with this company and the employees are very prompt and always eager to help in any way! on time ,very thorough and on time they get in there and get it done. K-9 dog was awesome.
Kumar & Matiree were great, they got rid of the nasty pests in a very professional way. They explained the process thoroughly and showed us exactly how the process worked with no hesitation . They gave us great instructions and made the process seamless.
Super nice and intelligent owner. He's hilarious and gets the job done. He'll explain everything to you, so you aren't left in the dark about what the process his. I would highly recommend hiring him for pest control needs. Also his wife is super sweet. I love the two of them.
We chose Solar Sale because they presented the best products for the best value. After comparing and speaking with some references, we went with a local company. Glad we did. They came out the next day to check on the system.
Great presentation and kept to the schedule. Very pleased with the process. Pricing was fair based on the market and they delivered without a flaw.
As a consumer, it is really hard to find companies who stand behind their product. I admit when I inquired solar it was really just an inquiry. From the beginning to the end of the salesmen presentation she showed me numerous ways to save money on energy. As the salesmen walked through my home showing me how I was loosing money by the wattage of my bulbs, to my front door that needed weather stripping. With my bill in the hundreds monthly I was anxious to find relief. My package included hassle-free everything. I never did a thing during the process which I was surprised truly about. In a week I was connected. Going green was the best decision for me this company saved me money as I'm sure they'll do the same for you.
Dr. Elizabeth and team are fantastic! High quality work in a comfortable setting. I went in for lip fillers and a little face "highlighting" and I feel great! Reward yourself - go see the team at Atlanta Face and Body!
Dr. Elizabeth and the wonderful staff at Atlanta Face & Body make you feel like a celebrity the second you walk through the door. I have had several surgical and non-surgical treatments here, and I am very pleased with the results. If you are thinking about it,. but haven't done it, then let Dr. Elizabeth perform her artistry. She can give you a more youthful appearance. I continue to receive Botox injections and PRP hair loss therapy to keep up my new look. AFB is the best!
I heard about Dr. Whitaker from several individuals. I live in New York City and have quite a few options. I wanted a neck and lower face lift. I flew to Atlanta for Dr. Whitaker. I couldn't be more pleased. She is fabulous. I would highly recommend her to anyone. Her staff is so wonderful.
My husband and I were at home show in Atlanta and we stopped by many of the booths. We needed to hire a company for our shower and bath remodeling job at our home. We liked Bath Planet of Atlanta, they seemed genuine and trustworthy. After the home visit and pricing discussion, they presented us with a Condo travel Voucher which was a great perk for us since we travel quite a bit. They did an amazing job on our bathroom and shower remodel and now, it's time to plan our vacation!
My wife and I were at a home show in Marietta, Georgia. We met many companies who specialize in replacing gutters and guards. None of them called me back right away, except Bath Planet of Atlanta. Their salesperson came over, looked at our guards and suggested we should also replace the gutters as well as the guards. So, after discussing pricing and installation, he also presented us with a Cruise Voucher. My wife was sold on the spot and this travel Voucher motivated us to move forward. Even though we've already planned a cruise later this year on our own, with this Voucher, we can plan for another vacation early next year. Bath Planet of Atlanta did a professional job, cleaned up after themselves and we are very happy with the end results. Thank you again, Bath Planet of Atlanta.
Claudio did an excellent job on the installation of our new bathroom. The shower is beautiful!! I had just had new carpet installed on the stairs and hallway and they covered it all before they began. I would highly recommend Bath Planet to anyone needing a makeover.
We love our new gutters. The salesman was very polite and professional. Nothing was forced on us when he came for a quote. We were notified when they were coming and the installation was done in a very timely manner.
Overall a great experience. We had a few installation communication gaps on the front end--but all turned out well. Installers were professional and did a great job. My gutters look great and looking forward to never having to clean my gutters again! I have some window repair/replacement to do in the future and will definitely consider their services. Thanks Gutterglove Team!
We were impressed with Gutterglove from start to finish. Their salesperson, installers, and follow up customer support calls were personal and professional. A great experience!
Devin, Dion, and Landris are a great team of movers. They worked efficiently to complete my in-home move in two hours. Devin took extra care to make sure items were moved carefully with no damage. He is a great team leader! I will definitely use Big T movers again. The entire process was easy -from booking the appointment to signing the final bill.
Big T did the job right from start to finish. The office staff and an excellent Web site made planning and prep run smoothly. On moving day, Devin, Chris, and Matthew worked 12 hours with unflagging energy, skill, and professionalism. I have never seen a tighter-packed truck. These guys were amazing. They handled our belongings as if they were their own, from wrapping and loading to unloading and placing. Antique, heavy, or awkward, they managed it all cheerfully and intelligently. I especially appreciate their efforts to protect our new floors and paint job at the delivery end. Moving is a chore, but Big T took the load off for us. Five stars!
We have moved over 11 times over the years and our experience with Malcolm, Xavier and Rod was the best ever. From the moment they arrived on time, they assessed the items to be loaded, asked for any special packing needed and then proceeded like a machine to quickly load. They took no breaks, no music, no non-essential talking, just all business. Really impressive. Nothing broken, nothing damaged. Look no further for your movers, they're listed above.
The TrustDALE Guarantee
Most reputable companies offer guarantees, but guess who's in charge if something goes wrong? Every TrustDALE recommend service has agreed – in writing – to place Dale in charge of Making It Right. That's not just confidence in their ability to deliver excellence, but great peace of mind for you!
Dale's New Book:
Don't Get Scammed: Get Smart!
SCAMMERS BEWARE: SEASONED CONSUMER INVESTIGATOR DALE CARDWELL GIVES READERS A GAME PLAN TO AVOID RIP-OFFS
TrustDALE in your Community