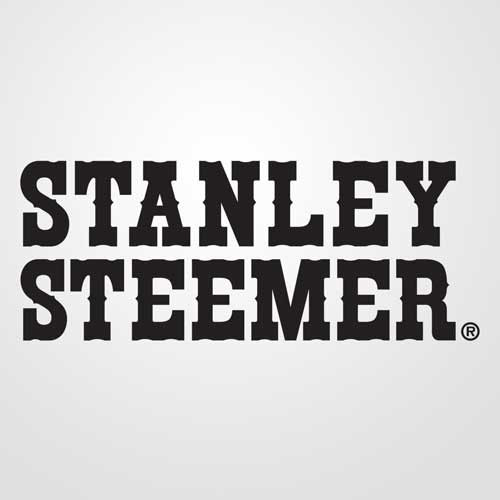 Stanley Steemer of Houston - Duct Cleaner
Business Profile
Categories:
Hours of Operation:
Always Open
Service Area
Gilchrist, Glen Flora, Glidden, Groveton, Guy, Hankamer, Hardin, Hempstead, High Island, Highlands, Hitchcock, Hockley, Houston, Huffman, Hufsmith, Hull, Humble, Hungerford ...show more
Gilchrist, Glen Flora, Glidden, Groveton, Guy, Hankamer, Hardin, Hempstead, High Island, Highlands, Hitchcock, Hockley, Houston, Huffman, Hufsmith, Hull, Humble, Hungerford, Huntsville, Industry, Iola, Bacliff, Katy, Kemah, Kendleton, Kenney, Kingwood, Kurten, La Marque, La Porte, Lake Jackson, Lane City, League City, Liberty, Barker, Lissie, Liverpool, Louise, Magnolia, Manvel, Markham, Matagorda, Bay City, Baytown, Midfield, Millican, Beasley, Missouri City, Mont Belvieu, Montgomery, Bedias, Nada, Navasota, Needville, New Caney, New Ulm, New Waverly, Bellaire, North Houston, Bellville, Oakhurst, Oakland, Old Ocean, Orchard, Palacios, Pasadena, Pattison, Pearland, Pennington, Pierce, Pinehurst, Plantersville, Pledger, Point Comfort, Pointblank, Port Bolivar, Port Lavaca, Port O Connor, Porter, Prairie View, Raywood, Richards, Richmond, Riverside, Roans Prairie, Rock Island, Romayor, Rosenberg, Rosharon, Rye, San Felipe, Santa Fe, Seabrook, Seadrift, Sealy, Shepherd, Sheridan, Shiro, Simonton, Bleiblerville, Blessing, South Houston, Splendora, Spring, Stafford, Stowell, Sugar Land, Sweeny, Texas City, Thompsons, Boling, Tomball, Trinity, Van Vleck, Wadsworth, Waller, Wallis, Wallisville, Webster, Weimar, Wellborn, West Columbia, Wharton, Willis, Winnie, Woodlake, Brazoria, Brookshire, Bryan, Alief, Alleyton, Cat Spring, Cedar Lane, Centralia, Channelview, Altair, Cleveland, Clute, Alvin, Coldspring, College Station, Collegeport, Columbus, Conroe, Crosby, Anahuac, Cypress, Daisetta, Damon, Danbury, Danciger, Danevang, Anderson, Dayton, Deer Park, Angleton, Devers, Dickinson, Dobbin, Dodge, Eagle Lake, East Bernard, Apple Springs, Egypt, El Campo, Elmaton, Freeport, Fresno, Friendswood, Fulshear, Galena Park, Galveston, Garwood
Office Location(s)
13225 Farm to Market RD 529
Houston TX, 77041
Products & Services
Carpet Cleaning, Tile & Grout Cleaning, Wood Cleaning, Furniture, Water Restoration, Air Duct Cleaning
TrustDALE Review: Stanley Steemer of Houston - Duct Cleaner
About
At Stanley Steemer, they've been cleaning carpet since 1947, their professional deep cleaning services extend beyond carpet cleaning to furniture cleaning, tile and grout, hardwood, air ducts, and 24-hour emergency water restoration. Stanley Steemer manufactures the equipment, they train the people, and they deliver exceptional service—guaranteed. With a motto of "Nationally Known, Locally Owned", it's no wonder Stanley Steemer is the world's best duct cleaning company.
Price
At Stanley Steemer, they caution you not to choose an air duct cleaning company based on price alone. It's important to understand the scope of the work prior to making a decision. They encourage you to ask for a thorough inspection of your ventilation system before any work is done. Cleaning your ducts regularly are critical for your health, and it provides long-term cost savings as well. At Stanley Steemer, they do it different and do it better because they want you to have peace of mind. It's the way they've been cleaning for the past seven decades. And that's not about to change. Call Stanley Steemer today to schedule your FREE quote!
Quality
Stanley Steemer air duct cleaning services are a cut above the competition. To start, many of their air duct cleaning professionals are certified by the National Air Duct Cleaners Association (NADCA). They clean your ventilation system and all associated ductwork. A typical ventilation system cleaning takes about three to five hours, and that includes a system with one furnace and between 15 and 20 vents, in most cases it is recommended for air ducts cleaned every three to five years. You'll benefit from Stanley Steemer's superior equipment, trained technicians and quality service. They promise you'll be happy with the results.
Service
According to the National Air Duct Cleaners Association (NADCA), the average six-room house collects 40 pounds of dirt, dust and allergens in its air ducts each year. Once the dust "bunnies" invade your home, it's tough to win the battle. A professional cleaning of your entire ventilation system is the only sure way to evict those pesky dust "bunnies." Stanley Steemer calls all customers after each job to ensure complete customer satisfaction, all comments and concerns are addressed.
Dale's New Book:
Don't Get Scammed: Get Smart!
SCAMMERS BEWARE: SEASONED CONSUMER INVESTIGATOR DALE CARDWELL GIVES READERS A GAME PLAN TO AVOID RIP-OFFS
TrustDALE in your Community