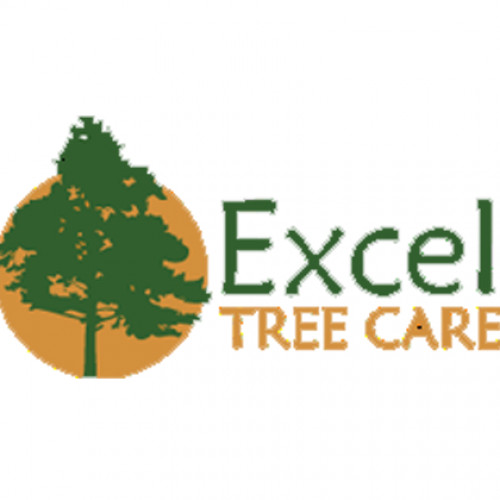 Excel Tree Care
Business Profile
Phone:
Categories:
Hours of Operation:
Closed
Tuesday
8:30 am - 7:30 pm
Wednesday
8:30 am - 7:30 pm
Thursday
8:30 am - 7:30 pm
Saturday
9:00 am - 12:00 pm
Website:
http://exceltreecare.com/
Wait! Before you leave...
You must call or email the partner from the phone number or email link listed on TrustDALE.com in order to receive our $10,000 Make It Right Guarantee! We have no way to track phone calls and emails made through the partner's website.
Service Area
Alpharetta, Atlanta, Brookhaven, Cumming, Dawsonville, Duluth, Dunwoody, Johns Creek, Milton, Mountain Park, Peachtree Corners, Roswell, Sandy Springs, Vinings ...show more
Alpharetta, Atlanta, Brookhaven, Cumming, Dawsonville, Duluth, Dunwoody, Johns Creek, Milton, Mountain Park, Peachtree Corners, Roswell, Sandy Springs, Vinings
Office Location(s)
2805 Sawnee View Dr
Cumming GA, 30040
TrustDALE Review: Excel Tree Care
About
Excel Tree Care is a comprehensive tree service company specializing in large tree removal, pruning, and stump grinding. All employees are trained tree industry professionals who can manage trees of any size to improve the appearance and safety of your property.
Price
TrustDale's review finds Excel Tree Care's pricing is based on the value you are guaranteed to receive. The company is structured in a way that reduces overhead. For example, Excel doesn't employ sales people, instead you deal with a certified arborist who understands your needs and estimates your job personally.
Quality
Excel's personnel pride themselves on being a professional tree service. There are an untold number of unskilled journeymen operating out of a pickup tree with a chain saw. When Excel Tree Care is hired, all employees wear uniforms and protective gear. Owner, Tyler Lamb tells the crew, "We leave the property better than we found it." All employees are seasoned tree industry professionals with years of experience. What's more, Excel utilizes the latest equipment and rigging techniques to get any tree down safely.
Service
TrustDale's review finds there are a handful of good tree companies in Atlanta. What makes Excel great is its commitment to customer service. Because every customer deals directly with owner Tyler Lamb, you have the cell number to the person who controls quality. Tyler and his team clearly communicate how the job will take place during the bid process. Tyler is personally at every single job to insure that what was agreed upon, takes place. What's more, Excel has a "No pay till 100% satisfied" guarantee. And if there is a problem, TrustDale's review finds Excel handles it as fast as possible. In a field where reputation is everything, Excel Tree Care stands out.
Warranty Details
At Excel Tree Care they do not take a payment until you are fully satisfied with their work.
Consumer Testimonials
Highly recommend Excel Tree Care and the owner, Tyler Lamb. They handled both our tree removal and stump grinding needs on a timely and professional basis. Their pricing was very fair and Tyler is someone who you can count on to get the job done every time to the customer's satisfaction. Phil
Tyler and his crew did a great job -- their quote was very competitive, and they were professional from start to finish. The huge oak tree that they pruned for us looks great. They took the time to work with me, going over which limbs to remove as we went. When the job was finished, there was no sign of debris anywhere, just a great looking tree! I would recommend Excel ANY time!
Had a tree fall in the backyard due to snowfall -- thankfully, Tyler and the Excel Tree Care team were prompt and very professional in getting it removed! We had a few other trees taken down, along with a dead one, and they were prompt, on-time, and very easy to work with. Highly recommend!
Excel Tree Care has done several jobs for me over the years. They are the only company I call for my tree work and the only ones I recommend. Tyler, the owner, has always been professional, responsive and most importantly fair. His crew are courteous, friendly and punctual. The work they do is superb with incredible attention to detail. The job site is always cleaned up and they ask you to inspect it after they are done. If there is anything you have a concern about, they immediately fix it. As for prices, Excel is not the cheapest; I find them to be competitive/on par with the industry standard. But, I'm not looking for the cheapest, I want a company that is insured, does quality/reliable work and treats its employees well/fairly. I believe that is what I am getting with Excel Tree Care.
Dale's New Book:
Don't Get Scammed: Get Smart!
SCAMMERS BEWARE: SEASONED CONSUMER INVESTIGATOR DALE CARDWELL GIVES READERS A GAME PLAN TO AVOID RIP-OFFS
TrustDALE in your Community