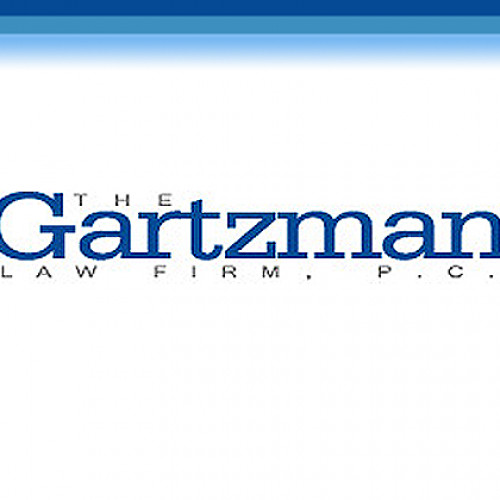 The Gartzman Law Firm, P.C.
Business Profile
Categories:
Hours of Operation:
Closed
Tuesday
9:00 am - 5:00 pm
Wednesday
9:00 am - 5:00 pm
Thursday
9:00 am - 5:00 pm
Website:
http://www.gartzmantaxlaw.com/
Wait! Call this number to automatically qualify your purchase for the TrustDALE $10,000 Make It Right Guarantee!
Service Area
Atlanta, Augusta, Columbus, Savannah, Athens, Roswell, Warner Robins, Albany, Alpharetta, Marietta, Smyrna, Valdosta, Dunwoody, Peachtree Corners, Gainesville, Newnan, Rome, Tucker ...show more
Atlanta, Augusta, Columbus, Savannah, Athens, Roswell, Warner Robins, Albany, Alpharetta, Marietta, Smyrna, Valdosta, Dunwoody, Peachtree Corners, Gainesville, Newnan, Rome, Tucker, Kennesaw, Dalton, Douglasville, Hinesville, Woodstock, Statesboro, Lagrange, Lawrenceville, Duluth, Chamblee, Stockbridge, Canton, Carrollton, Mcdonough, Decatur, Pooler, Griffin, Acworth, Cartersville, Forest Park, Snellville, Suwanee, Milledgeville, Thomasville, Fayetteville, Kingsland, Norcross, Tifton, Perry, Riverdale, Calhoun, Brunswick, Winder, Conyers, Dublin, Fairburn, Americus, Villa Rica, Powder Springs, Buford, Moultrie, Grovetown, Covington, Waycross, Monroe, Dallas, Clarkston, Lilburn, Richmond Hill, Bainbridge, Loganville, Holly Springs, Douglas, Jefferson, Braselton, Cordele, Vidalia, Cusseta, Cedartown, Rincon, Fort Oglethorpe, Jesup, Cairo, Fort Valley, Thomaston, Fitzgerald, Toccoa, Hampton, Centerville, Auburn, Flowery Branch, Morrow, Swainsboro, Tyrone, Austell, Dahlonega, Commerce, Lovejoy, Locust Grove, Eatonton, Thomson, Hapeville, Barnesville, Bremen, Stone Mountain, Cumming, Dacula, Sylvester, Sandersville, Waynesboro, Adel, Hawkinsville, Byron, Eastman, Jackson, Glennville, Camilla, Cochran, Nashville, Adairsville, Jonesboro, Palmetto, Baxley, Folkston, Blakely, Social Circle, Hartwell, Temple, Elberton, Summerville, Chatsworth, Lyons, Rockmart, Cornelia, Senoia, Grayson, Dawson, Hazlehurst, Oakwood, Madison, Forsyth, Metter, Manchester, Hiram, Rossville, Washington, Springfield, Hephzibah, Walthourville, Cleveland, Jasper, West Point, Quitman, Vienna, Ashburn, Wrightsville, Ocilla, Cuthbert, Ringgold, Pelham, Unadilla, Blackshear, Alma, Alamo, Greensboro, Nicholls, Baldwin, Lakeland, Grantville, Gray, Avondale Estates, Tallapoosa, Chickamauga, Harlem, Tybee Island, Hogansville, Montezuma, Soperton, Leesburg, Hahira, Watkinsville, Lula, Millen, Dawsonville, Abbeville, Bloomingdale, Statham, Monticello, Reidsville, Royston, Donalsonville, Pembroke, Sylvania, Homerville, Georgetown, East Dublin, Mount Vernon, Claxton, Clayton, Louisville, Oxford, Trenton, Ludowici, Lavonia, Bowdon, Buena Vista, Lithonia, Pearson, Ball Ground, Midway, Sparks, Wrens, Guyton, Demorest, Maysville, Tennille, Wadley, Gordon, Colquitt, Ellaville, Morgan, Darien, Clarkesville, Butler, Mount Zion, Varnell, Nicholson, Union Point, Trion, Warrenton, Davisboro, Ellijay, Hoschton, Brooklet, Emerson, Lookout Mountain, Chester, Young Harris, Lincolnton, Richland, Porterdale, Edison, Blue Ridge, Arlington, Willacoochee, Pine Mountain, Nelson, Enigma, Woodbine, Boston, Mount Airy, Marshallville, Aragon, Sparta, Winterville, Omega, Broxton, Oglethorpe, Alto, Zebulon, Comer, Lumpkin, Buchanan, Cave Spring, Homer, Franklin Springs, Rochelle, Hamilton, Bogart, Mountain City, Nahunta, Meigs, Fort Gaines, Reynolds, Hagan, Norman Park, Roberta, Sardis, Shellman, Franklin, Clermont, Jeffersonville, Eton, Hiawassee, Woodbury, Waleska, Lake Park, Tunnel Hill, Talbotton, Lenox, Baconton, Greenville, Luthersville, Canon, Crawford, Bowman, Rutledge, Resaca, Poulan, Riceboro, Pine Lake, Screven, Milan, Doerun, Waverly Hall, Newborn, Patterson, Glenwood, Fairmount, Allenhurst, Ty Ty, Plains, White, Blythe, Bethlehem, Ochlocknee, Portal, Alapaha, Sycamore, Kingston, Gibson, Flovilla, Adrian, Cohutta, Milner, Blairsville, Whitesburg, Colbert, Pavo, Carnesville, Newton, Smithville, Uvalda, Danielsville, Leary, Collins, East Ellijay, Arabi, Berlin, Dexter, Dudley, Irwinton, Brooks, Helen, Ailey, Morven, Dearing, Hoboken, Cadwell, Stillmore, Coolidge, Lyerly, Byromville, Waco, Tignall, Odum, Crawfordville, Pineview, Pendergrass, Bowersville, Shiloh, Whigham, Williamson, Menlo, Harrison, Funston, Ideal, Offerman, Moreland, Attapulgus, Toomsboro, Mansfield, Tiger, Sumner, Warm Springs, Stapleton, Warwick, Ambrose, Barwick, Martin, Rhine, Bronwood, Bostwick, Leslie, Jenkinsburg, Molena, Concord, Dillard, Sharpsburg, Woodland, Pinehurst, Arnoldsville, Ila, Cobbtown, Yatesville, Turin, Scotland, Chauncey, Plainville, Morganton, Fargo, White Plains, Keysville, Pitts, Iron City, Good Hope, Rentz, Ellenton, Siloam, Cecil, Climax, Pulaski, Bishop, Newington, Carlton, Bartow, Midville, Sasser, Talmo, Denton, Gillsville, Oconee, Shady Dale, Damascus, Andersonville, Kite, Oliver, Avera, Roopville, Lexington, Maxeys, Orchard Hill, Norwood, Taylorsville, Danville, Argyle, Montrose, Brinson, Surrency, Hull, Mitchell, Garfield, Lilly, Haralson, Rayle, Register, Culloden, Meansville, De Soto, Buckhead, Tallulah Falls, Rebecca, Junction City, Allentown, Alston, Girard, Jakin, Nunez, Jersey, Daisy, Parrott, Rocky Ford, Sunny Side, Ranger, Jacksonville, Sharon, Camak, Bellville, Du Pont, Bluffton, Geneva, Manassas, Tarrytown, Gay, Talking Rock, Glenn, Gough, Gracewood, Graysville, Haddock, Hardwick, Hartsfield, Helena, High Shoals, Hillsboro, Hortense, Howard, Irwinville, Axson, Jekyll Island, Jewell, Juliette, Kathleen, Kings Bay, Knoxville, La Fayette, Lakemont, Lebanon, Lindale, Lithia Springs, Lizella, Barney, Louvale, Lumber City, Mableton, Macon, Manor, Marble Hill, Matthews, Mauk, Mc Caysville, Mc Intyre, Mc Rae, Meldrim, Meridian, Mershon, Mesena, Midland, Millwood, Mineral Bluff, Moody A F B, Morris, Mount Berry, Murrayville, Musella, Mystic, Naylor, Norristown, North Metro, Oakfield, Oakman, Omaha, Peachtree City, Perkins, Pine Mountain Valley, Preston, Putney, Rabun Gap, Ray City, Red Oak, Redan, Rex, Rising Fawn, Rock Spring, Rockledge, Rocky Face, Rupert, Rydal, Saint George, Saint Marys, Saint Simons Island, Sale City, Sapelo Island, Sargent, Sautee Nacoochee, Scottdale, Sea Island, Seville, Shannon, Silver Creek, Smarr, Statenville, Stephens, Stockton, Suches, Sugar Valley, Tate, Tennga, The Rock, Bolingbroke, Toccoa Falls, Townsend, Bonaire, Boneville, Turnerville, Twin City, Union City, Upatoi, Waresboro, Warthen, Bowdon Junction, Waverly, Waynesville, Box Springs, West Green, Weston, White Oak, Wildwood, Wiley, Winston, Wray, East Point, Bristol, Brookfield, Calvary, Cassville, Cataula, Cedar Springs, Cherry Log, Chestnut Mountain, Chula, Cisco, Clarkdale, Clinchfield, Clyo, Cobb, Coleman, Conley, Coosa, Cotton, Crandall, Crescent, Dewy Rose, Dixie, Dover, Dry Branch, Eastanollee, Eden, Appling, Elko, Ellabell, Ellenwood, Ellerslie, Epworth, Esom Hill, Evans, Experiment, Farmington, Felton, Fleming, Flintstone, Fort Benning, Fort Stewart, Armuchee, Fortson, Fowlstown
Office Location(s)
2851 Henderson Mill Rd
Atlanta GA, 30341
Products & Services
Legal representation for cases involving bankruptcy tax analysis, unfiled tax returns, amended tax returns, bank account levies, wage levies, tax liens, property seizures, business seizures, payroll tax matters, trust fund recovery penalty case
TrustDALE Review: The Gartzman Law Firm, P.C.
About
Tax problems won't go away? Call The Gartzman Law Firm today!
Jeffrey S. Gartzman opened The Gartzman Law Firm in 1988 with a focus on tax law. As a tax attorney and CPA, Gartzman uses over 30 years of experience to represent individuals and businesses facing tax-related problems. He is well qualified to resolve tax, legal and financial issues including IRS or state back taxes and tax debt.
Price
How do you place a price on a service that can prevent years of heartache and destruction? Jeffrey Gartzman and the Gartzman Law team explain their fees up front and price their expertise fairly and openly. In my view, The Gartzman Law firm offers an incredibly competitive price - based on the firm's expertise and reputation.
Quality
Thirty years of unsurpassed service in this incredibly complicated area of law speaks volumes. Jeffrey Gartzman is a tax attorney and a Certified Public Accountant. He is very qualified to help you resolve your legal and tax problems-with practical solutions. The IRS or State Taxing Authorities can be overwhelming and incredibly aggressive in their pursuit of unpaid taxes. If they believe you owe them money they will file liens in the Public Records, thus negatively affecting your credit, or even worse, your reputation! If you earn your income based on your reputation such as an attorney, doctor, financial advisor, or you are licensed and depend on being able to renew your license to continue to make income such as Contract Laborers and Realtors. Some licensing boards will not allow you to renew your license with a lien in the Public Records. This can be devastating! You have rights and The Gartzman Law Firm knows what they are. Further, if the IRS threatens to seize your assets, bank accounts or wages they know what steps to take on your behalf to step in and negotiate alternate resolutions. If you have been notified you are being audited many experts recommend that you don't represent yourself. Call The Gartzman Law Firm.
Service
I chose the Gartzman Law Firm for your Tax issues and Tax problems not only because of their proven experience and knowledge but because they're real people, and they treat you with dignity and respect. No question is dumb, and no case scares them. The Gartzman Law Firm has seen it all. In this field, experience is vital. For thirty proven years Jeffrey S. Gartzman has been helping clients in metro Atlanta,
Consumer Testimonials
I appreciate EVERYTHING this firm did for me. Everyone in the office made a VERY overwhelming and stressful tax situation so easy. Tabitha was so easy to work with and Autumn was always pleasant on the phone. I cannot Thank them enough!
I'm grateful for what Tabitha did for me. They helped me fix all the problems I had with someone stealing my identity. These people made me feel very comfortable and they were very compassionate.
Outstanding firm, they were responsive, knowledgeable, and literally saved me over twenty thousand dollars in taxes. I cannot say enough about what an excellent job they did for me.
Dale's New Book:
Don't Get Scammed: Get Smart!
SCAMMERS BEWARE: SEASONED CONSUMER INVESTIGATOR DALE CARDWELL GIVES READERS A GAME PLAN TO AVOID RIP-OFFS
TrustDALE in your Community