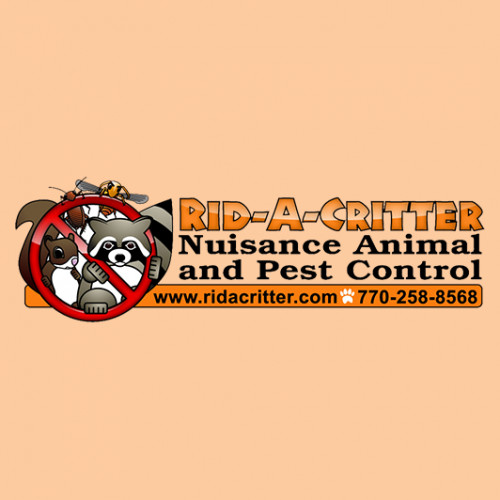 Rid-A-Critter-Birmingham
Business Profile
Service Area
Ashland, Brierfield, Wilsonville, Wilton, Woodland, Woodstock, Hoover, Bremen, Brent, Alexandria, West Blocton, Brookside, Brookwood, Buhl, Burnwell, Bynum, Calera, Allgood ...show more
Ashland, Brierfield, Wilsonville, Wilton, Woodland, Woodstock, Hoover, Bremen, Brent, Alexandria, West Blocton, Brookside, Brookwood, Buhl, Burnwell, Bynum, Calera, Allgood, Carbon Hill, Westover, Wellington, Alpine, Vandiver, Thorsby, Bon Air, Townley, Trafford, Trussville, Tuscaloosa, Vance, Verbena, Wedowee, Vincent, Vinemont, Wadley, Walnut Grove, Warrior, Watson, Wattsville, Weaver, Cardiff, Centreville, Boaz, Elrod, Dora, Anniston, Duncanville, Eastaboga, Echola, Edwardsville, Eldridge, Empire, Docena, Fairfield, Fosters, Fruithurst, Fultondale, Gadsden, Gallant, Garden City, Gardendale, Dolomite, Delta, Chelsea, Coaling, Childersburg, Choccolocco, Alton, Clanton, Altoona, Clay, Cleveland, Coker, De Armanville, Columbiana, Cook Springs, Cordova, Cottondale, Cragford, Crane Hill, Cropwell, Cullman, Talladega, Sylacauga, Goodsprings, Margaret, Lawley, Leeds, Lincoln, Lineville, Locust Fork, Logan, Maplesville, Maylene, Baileyton, Mc Calla, Millerville, Montevallo, Moody, Morris, Mount Olive, Mulga, Munford, Kimberly, Kellerman, Nauvoo, Hayden, Graham, Ashville, Graysville, Green Pond, Hanceville, Harpersville, Attalla, Heflin, Kansas, Helena, Hollins, Holly Pond, Adger, Jacksonville, Jasper, Jemison, Joppa, Muscadine, New Castle, Sycamore, Shelby, Riverside, Roanoke, Saginaw, Birmingham, Samantha, Sayre, Shannon, Siluria, Randolph, Sipsey, Springville, Blountsville, Stanton, Steele, Sterrett, Sumiton, Abernant, Remlap, Ranburne, Northport, Pell City, Oakman, Odenville, Ohatchee, Oneonta, Oxford, Palmerdale, Parrish, Pelham, Peterson, Ralph, Piedmont, Alabaster, Pinson, Pleasant Grove, Bessemer, Quinton, Ragland, Rainbow City, Adamsville
Office Location(s)
5021 41st Way N
Birmingham AL, 35217
Products & Services
Control, trapping, and removal of wildlife, pest control, damage repairs and animal proofing, odor control, and more
Website:
http://birmingham.ridacritter.com
Wait! Call this number to automatically qualify your purchase for the TrustDALE $10,000 Make It Right Guarantee!
TrustDALE Review: Rid-A-Critter-Birmingham
About
If you have a critter or bee problem, you need a professional. That's where Rid-A-Critter's experts come to your rescue. They provide safe, humane, non-chemical animal control and wildlife management throughout the Birmingham metropolitan area. From bats and birds, to raccoons and squirrels, to snakes and bees, Rid-A-Critter boasts the largest and most comprehensive animal control company in the region.
Price
Rid-A-Critter is quite simply one of the most established and best equipped wildlife management company in the Birmingham area. They have experience with all types of nuisance animals and insects. They offer a standard one-year warranty on repairs, with optional extended warranties to fit your needs. They find transparency important, so all quotes and prices are given in writing with no hidden costs. Plus, they pledge to refund your money if they cannot resolve your wildlife problem.
Quality
Rid-A-Critter was founded in 2001 to bring an enlightened, scientific approach to animal control, and they've grown to become the region's largest wildlife management company. Their reputation is built on providing high quality, professional, environmentally sound, and humane animal control, along with business practices that have earned the Better Business Bureau's highest rating. Rid-A-Critter employs technicians who live in and know the regions they service. And, they have plenty of backup available from the rest of the crew for those really big jobs.
Service
Your experience begins with a friendly answered call or promptly returned email. Rid-A-Critter understands the seasonal movements of the regions' first inhabitants – and they also understand the urgency to get them out of your home or business! They are fully licensed and insured to protect both their customers and employees.
Products & Services: Control, trapping, and removal of wildlife, pest control, damage repairs and animal proofing, odor control, and more
Dale's New Book:
Don't Get Scammed: Get Smart!
SCAMMERS BEWARE: SEASONED CONSUMER INVESTIGATOR DALE CARDWELL GIVES READERS A GAME PLAN TO AVOID RIP-OFFS
TrustDALE in your Community