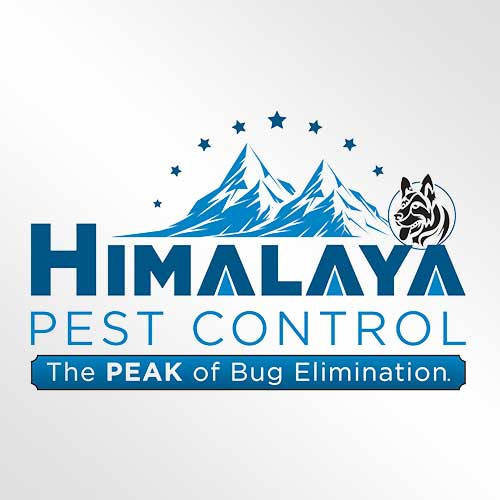 Himalaya Pest Control - Birmingham
Service Area
Abbeville, Abernant, Adamsville, Addison, Adger, Akron, Alabaster, Alberta, Albertville, Alexander City, Alexandria, Aliceville, Allgood, Alpine, Alton, Altoona, Andalusia, Anderson, Anniston, Arab, Ardmore, Ariton, Arley, Arlington, Ashford, Ashland, Ashville, Athens, Atmore, Attalla, Auburn, Autaugaville, Avon, Axis, Babbie, Baileyton, Bakerhill, Banks, Bankston, Bay Minette, Bayou La Batre, Bear Creek, Beatrice, Beaverton, Belk, Bellamy, Belle Mina, Bellwood, Benton, Berry, Bessemer, Big Cove, Bigbee, Billingsley, Birmingham, Black, Blountsville, Boaz, Boligee, Bon Air, Bon Secour, Booth, Borden Springs, Boykin, Brantley, Bremen, Brewton, Bridgeport, Brighton, Brilliant, Brooklyn, Brookside, Brookwood, Brownsboro, Brundidge, Bryant, Bucks, Buhl, Burkville, Burnwell, Butler, Bynum, Calera, Calvert, Camden, Camp Hill, Campbell, Capshaw, Carbon Hill, Cardiff, Carolina, Carrollton, Castleberry, Catherine, Cecil, Cedar Bluff, Center Point, Centre, Chancellor, Chapman, Chatom, Chelsea, Cherokee, Chickasaw, Childersburg, Choccolocco, Chunchula, Citronelle, Clanton, Clay, Clayton, Cleveland, Clinton, Clio, Clopton, Cloverdale, Coalburg, Coaling, Coatopa, Coden, Coffee Springs, Coffeeville, Coker, Collinsville, Columbia, Columbiana, Cook Springs, Coosa Pines, Coosada, Cordova, Cottondale, Cottonton, Cottonwood, County Line, Courtland, Cowarts, Coy, Cragford, Crane Hill, Creola, Cropwell, Crossville, Cuba, Cullman, Cusseta, Cypress, Dadeville, Daleville, Danville, Daphne, Dauphin Island, Daviston, Dawson, Dayton, De Armanville, Deatsville, Decatur, Deer Park, Delmar, Delta, Demopolis, Detroit, Dickinson, Dixiana, Dixons Mills, Docena, Dodge City, Dolomite, Dora, Dothan, Double Springs, Douglas, Dozier, Duncanville, Dutton, East Brewton, East Tallassee, Eastaboga, Echola, Eclectic, Edwardsville, Eight Mile, Elba, Elberta, Eldridge, Elkmont, Elmore, Elrod, Emelle, Empire, Enterprise, Epes, Equality, Estillfork, Ethelsville, Eufaula, Eutaw, Eva, Evergreen, Excel, Fackler, Fairfield, Fairhope, Falkville, Faunsdale, Fayette, Fitzpatrick, Five Points, Flat Rock, Flomaton, Florala, Florence, Foley, Forest Home, Forestdale, Forkland, Fort Davis, Fort Deposit, Fort Mitchell, Fort Payne, Fort Rucker, Fosters, Franklin, Frankville, Frisco City, Fruitdale, Fruithurst, Fulton, Fultondale, Furman, Fyffe, Gadsden, Gainestown, Gainesville, Gallant, Gallion, Gantt, Garden City, Gardendale, Gaylesville, Geneva, Georgiana, Geraldine, Gilbertown, Glen Allen, Glencoe, Glenwood, Good Hope, Goodsprings, Goodwater, Gordo, Gordon, Gordonville, Goshen, Grady, Graham, Grand Bay, Grant, Graysville, Greensboro, Greenville, Grove Hill, Groveoak, Gu-Win, Guin, Gulf Shores, Guntersville, Gurley, Hackleburg, Haleyville, Hamilton, Hammondville, Hanceville, Hardaway, Harpersville, Hartford, Hartselle, Harvest, Hatchechubbee, Havana, Hayden, Hayneville, Hazel Green, Headland, Heath, Heflin, Helena, Henagar, Higdon, Highland Home, Highland Lake, Hillsboro, Hobson City, Hodges, Hokes Bluff, Hollins, Holly Pond, Hollytree, Hollywood, Holy Trinity, Homewood, Honoraville, Hoover, Hope Hull, Horn Hill, Horton, Houston, Huber, Hueytown, Huntsville, Hurtsboro, Huxford, Hytop, Ider, Indian Springs Village, Irondale, Irvington, Jachin, Jack, Jackson, Jacksons Gap, Jacksonville, Jasper, Jefferson, Jemison, Jones, Joppa, Kansas, Kellerman, Kellyton, Kennedy, Kent, Killen, Kimberly, Kinsey, Kinston, Knoxville, Laceys Spring, Lafayette, Lake View, Lanett, Langston, Lapine, Lavaca, Leeds, Leesburg, Leighton, Lenox, Leroy, Lester, Letohatchee, Level Plains, Lexington, Lillian, Lincoln, Linden, Lineville, Lisman, Little River, Littleville, Livingston, Lizella, Loachapoka, Lockhart, Locust Fork, Logan, Louisville, Lower Peach Tree, Lowndesboro, Loxley, Luverne, Lynn, Macon, Madison, Magnolia, Magnolia Springs, Malcolm, Malvern, Maplesville, Marbury, Margaret, Marion, Marion Junction, Mathews, Maylene, Mc Calla, Mc Intosh, Mc Kenzie, Mc Shan, Mc Williams, McKenzie, McMullen, Meadowbrook, Megargel, Melvin, Memphis, Mentone, Meridianville, Mexia, Midfield, Midland City, Midway, Millbrook, Millerville, Millport, Millry, Minter, Mobile, Monroeville, Montevallo, Montgomery, Montrose, Moody, Mooresville, Morris, Moulton, Moundville, Mount Hope, Mount Meigs, Mount Olive, Mount Vernon, Mountain Brook, Mulga, Munford, Muscadine, Muscle Shoals, Myrtlewood, Nanafalia, Natural Bridge, Nauvoo, Nectar, Needham, New Brockton, New Castle, New Hope, New Market, New Site, Newbern, Newell, Newton, Newville, Normal, North Courtland, Northport, Notasulga, Oak Grove, Oak Hill, Oakman, Odenville, Ohatchee, Oneonta, Onycha, Opelika, Opp, Orange Beach, Orrville, Owens Cross Roads, Oxford, Ozark, Paint Rock, Palmerdale, Panola, Pansey, Parrish, Payne, Pelham, Pell City, Pennington, Perdido, Perdido Beach, Perdue Hill, Perote, Peterman, Peterson, Petrey, Phenix City, Phil Campbell, Pickensville, Piedmont, Pike Road, Pinckard, Pine Apple, Pine Hill, Pine Level, Pine Ridge, Pinson, Pisgah, Pittsview, Plantersville, Pleasant Grove, Point Clear, Powell, Prairie, Prattville, Prichard, Princeton, Providence, Quinton, Ragland, Rainbow City, Rainsville, Ralph, Ramer, Ranburne, Range, Red Bay, Red Level, Reform, Rehobeth, Remlap, Repton, River Falls, Riverside, Roanoke, Robertsdale, Rockford, Rogersville, Rosa, Russellville, Rutledge, Ryland, Safford, Saginaw, Saint Elmo, Saint Florian, Saint Stephens, Salem, Salitpa, Samantha, Samson, Sand Rock, Sanford, Saraland, Sardis, Sardis City, Satsuma, Sawyerville, Sayre, Scottsboro, Seale, Section, Selma, Seminole, Semmes, Shannon, Sheffield, Shelby, Shiloh, Shoal Creek, Shorter, Shorterville, Silas, Siluria, Silverhill, Sipsey, Skipperville, Slocomb, Smiths Station, Snead, Snow Hill, Somerville, South Vinemont, Southside, Spanish Fort, Spring Garden, Springville, Sprott, Spruce Pine, Stanton, Stapleton, Steele, Sterrett, Stevenson, Stewart, Stockton, Sulligent, Sumiton, Summerdale, Sunflower, Susan Moore, Sweet Water, Sycamore, Sylacauga, Sylvan Springs, Sylvania, Talladega, Talladega Springs, Tallassee, Tanner, Tarrant, Taylor, Theodore, Thomaston, Thomasville, Thorsby, Tibbie, Titus, Toney, Town Creek, Townley, Toxey, Trafford, Trenton, Triana, Trinity, Troy, Trussville, Tuscaloosa, Tuscumbia, Tuskegee, Tuskegee Institute, Tyler, Union, Union Grove, Union Springs, Uniontown, Uriah, Valhermoso Springs, Valley, Valley Grande, Valley Head, Vance, Vandiver, Verbena, Vernon, Vestavia Hills, Vina, Vincent, Vinegar Bend, Vinemont, Vredenburgh, Wadley, Wagarville, Waldo, Walker Springs, Walnut Grove, Ward, Warrior, Waterloo, Watson, Wattsville, Waverly, Weaver, Webb, Wedowee, Wellington, Weogufka, West Greene, West Jefferson, West Point, Westover, Wetumpka, Whatley, White Hall, Wilmer, Wilsonville, Wilton, Winfield, Wing, Woodland, Woodville, Yellow Bluff, York ...show more
Abbeville, Abernant, Adamsville, Addison, Adger, Akron, Alabaster, Alberta, Albertville, Alexander City, Alexandria, Aliceville, Allgood, Alpine, Alton, Altoona, Andalusia, Anderson, Anniston, Arab, Ardmore, Ariton, Arley, Arlington, Ashford, Ashland, Ashville, Athens, Atmore, Attalla, Auburn, Autaugaville, Avon, Axis, Babbie, Baileyton, Bakerhill, Banks, Bankston, Bay Minette, Bayou La Batre, Bear Creek, Beatrice, Beaverton, Belk, Bellamy, Belle Mina, Bellwood, Benton, Berry, Bessemer, Big Cove, Bigbee, Billingsley, Birmingham, Black, Blountsville, Boaz, Boligee, Bon Air, Bon Secour, Booth, Borden Springs, Boykin, Brantley, Bremen, Brewton, Bridgeport, Brighton, Brilliant, Brooklyn, Brookside, Brookwood, Brownsboro, Brundidge, Bryant, Bucks, Buhl, Burkville, Burnwell, Butler, Bynum, Calera, Calvert, Camden, Camp Hill, Campbell, Capshaw, Carbon Hill, Cardiff, Carolina, Carrollton, Castleberry, Catherine, Cecil, Cedar Bluff, Center Point, Centre, Chancellor, Chapman, Chatom, Chelsea, Cherokee, Chickasaw, Childersburg, Choccolocco, Chunchula, Citronelle, Clanton, Clay, Clayton, Cleveland, Clinton, Clio, Clopton, Cloverdale, Coalburg, Coaling, Coatopa, Coden, Coffee Springs, Coffeeville, Coker, Collinsville, Columbia, Columbiana, Cook Springs, Coosa Pines, Coosada, Cordova, Cottondale, Cottonton, Cottonwood, County Line, Courtland, Cowarts, Coy, Cragford, Crane Hill, Creola, Cropwell, Crossville, Cuba, Cullman, Cusseta, Cypress, Dadeville, Daleville, Danville, Daphne, Dauphin Island, Daviston, Dawson, Dayton, De Armanville, Deatsville, Decatur, Deer Park, Delmar, Delta, Demopolis, Detroit, Dickinson, Dixiana, Dixons Mills, Docena, Dodge City, Dolomite, Dora, Dothan, Double Springs, Douglas, Dozier, Duncanville, Dutton, East Brewton, East Tallassee, Eastaboga, Echola, Eclectic, Edwardsville, Eight Mile, Elba, Elberta, Eldridge, Elkmont, Elmore, Elrod, Emelle, Empire, Enterprise, Epes, Equality, Estillfork, Ethelsville, Eufaula, Eutaw, Eva, Evergreen, Excel, Fackler, Fairfield, Fairhope, Falkville, Faunsdale, Fayette, Fitzpatrick, Five Points, Flat Rock, Flomaton, Florala, Florence, Foley, Forest Home, Forestdale, Forkland, Fort Davis, Fort Deposit, Fort Mitchell, Fort Payne, Fort Rucker, Fosters, Franklin, Frankville, Frisco City, Fruitdale, Fruithurst, Fulton, Fultondale, Furman, Fyffe, Gadsden, Gainestown, Gainesville, Gallant, Gallion, Gantt, Garden City, Gardendale, Gaylesville, Geneva, Georgiana, Geraldine, Gilbertown, Glen Allen, Glencoe, Glenwood, Good Hope, Goodsprings, Goodwater, Gordo, Gordon, Gordonville, Goshen, Grady, Graham, Grand Bay, Grant, Graysville, Greensboro, Greenville, Grove Hill, Groveoak, Gu-Win, Guin, Gulf Shores, Guntersville, Gurley, Hackleburg, Haleyville, Hamilton, Hammondville, Hanceville, Hardaway, Harpersville, Hartford, Hartselle, Harvest, Hatchechubbee, Havana, Hayden, Hayneville, Hazel Green, Headland, Heath, Heflin, Helena, Henagar, Higdon, Highland Home, Highland Lake, Hillsboro, Hobson City, Hodges, Hokes Bluff, Hollins, Holly Pond, Hollytree, Hollywood, Holy Trinity, Homewood, Honoraville, Hoover, Hope Hull, Horn Hill, Horton, Houston, Huber, Hueytown, Huntsville, Hurtsboro, Huxford, Hytop, Ider, Indian Springs Village, Irondale, Irvington, Jachin, Jack, Jackson, Jacksons Gap, Jacksonville, Jasper, Jefferson, Jemison, Jones, Joppa, Kansas, Kellerman, Kellyton, Kennedy, Kent, Killen, Kimberly, Kinsey, Kinston, Knoxville, Laceys Spring, Lafayette, Lake View, Lanett, Langston, Lapine, Lavaca, Leeds, Leesburg, Leighton, Lenox, Leroy, Lester, Letohatchee, Level Plains, Lexington, Lillian, Lincoln, Linden, Lineville, Lisman, Little River, Littleville, Livingston, Lizella, Loachapoka, Lockhart, Locust Fork, Logan, Louisville, Lower Peach Tree, Lowndesboro, Loxley, Luverne, Lynn, Macon, Madison, Magnolia, Magnolia Springs, Malcolm, Malvern, Maplesville, Marbury, Margaret, Marion, Marion Junction, Mathews, Maylene, Mc Calla, Mc Intosh, Mc Kenzie, Mc Shan, Mc Williams, McKenzie, McMullen, Meadowbrook, Megargel, Melvin, Memphis, Mentone, Meridianville, Mexia, Midfield, Midland City, Midway, Millbrook, Millerville, Millport, Millry, Minter, Mobile, Monroeville, Montevallo, Montgomery, Montrose, Moody, Mooresville, Morris, Moulton, Moundville, Mount Hope, Mount Meigs, Mount Olive, Mount Vernon, Mountain Brook, Mulga, Munford, Muscadine, Muscle Shoals, Myrtlewood, Nanafalia, Natural Bridge, Nauvoo, Nectar, Needham, New Brockton, New Castle, New Hope, New Market, New Site, Newbern, Newell, Newton, Newville, Normal, North Courtland, Northport, Notasulga, Oak Grove, Oak Hill, Oakman, Odenville, Ohatchee, Oneonta, Onycha, Opelika, Opp, Orange Beach, Orrville, Owens Cross Roads, Oxford, Ozark, Paint Rock, Palmerdale, Panola, Pansey, Parrish, Payne, Pelham, Pell City, Pennington, Perdido, Perdido Beach, Perdue Hill, Perote, Peterman, Peterson, Petrey, Phenix City, Phil Campbell, Pickensville, Piedmont, Pike Road, Pinckard, Pine Apple, Pine Hill, Pine Level, Pine Ridge, Pinson, Pisgah, Pittsview, Plantersville, Pleasant Grove, Point Clear, Powell, Prairie, Prattville, Prichard, Princeton, Providence, Quinton, Ragland, Rainbow City, Rainsville, Ralph, Ramer, Ranburne, Range, Red Bay, Red Level, Reform, Rehobeth, Remlap, Repton, River Falls, Riverside, Roanoke, Robertsdale, Rockford, Rogersville, Rosa, Russellville, Rutledge, Ryland, Safford, Saginaw, Saint Elmo, Saint Florian, Saint Stephens, Salem, Salitpa, Samantha, Samson, Sand Rock, Sanford, Saraland, Sardis, Sardis City, Satsuma, Sawyerville, Sayre, Scottsboro, Seale, Section, Selma, Seminole, Semmes, Shannon, Sheffield, Shelby, Shiloh, Shoal Creek, Shorter, Shorterville, Silas, Siluria, Silverhill, Sipsey, Skipperville, Slocomb, Smiths Station, Snead, Snow Hill, Somerville, South Vinemont, Southside, Spanish Fort, Spring Garden, Springville, Sprott, Spruce Pine, Stanton, Stapleton, Steele, Sterrett, Stevenson, Stewart, Stockton, Sulligent, Sumiton, Summerdale, Sunflower, Susan Moore, Sweet Water, Sycamore, Sylacauga, Sylvan Springs, Sylvania, Talladega, Talladega Springs, Tallassee, Tanner, Tarrant, Taylor, Theodore, Thomaston, Thomasville, Thorsby, Tibbie, Titus, Toney, Town Creek, Townley, Toxey, Trafford, Trenton, Triana, Trinity, Troy, Trussville, Tuscaloosa, Tuscumbia, Tuskegee, Tuskegee Institute, Tyler, Union, Union Grove, Union Springs, Uniontown, Uriah, Valhermoso Springs, Valley, Valley Grande, Valley Head, Vance, Vandiver, Verbena, Vernon, Vestavia Hills, Vina, Vincent, Vinegar Bend, Vinemont, Vredenburgh, Wadley, Wagarville, Waldo, Walker Springs, Walnut Grove, Ward, Warrior, Waterloo, Watson, Wattsville, Waverly, Weaver, Webb, Wedowee, Wellington, Weogufka, West Greene, West Jefferson, West Point, Westover, Wetumpka, Whatley, White Hall, Wilmer, Wilsonville, Wilton, Winfield, Wing, Woodland, Woodville, Yellow Bluff, York
Office Location(s)
3513 Indian Creek Way
Birmingham AL, 35201
TrustDALE Review: Himalaya Pest Control - Birmingham
About
Himalaya Pest Control is a family-owned pest control company that is dedicated to providing safe, professional and effective bed bug extermination services. More than just an exterminator, Himalaya values customer satisfaction above all. They dedicate their time to providing a variety of effective, high quality solutions to detect and eliminate bed bugs in your home. Serving The Birmingham Alabama Area.
Price
Even if you do not currently have a bed bug problem, you can certainly imagine the nightmare of having such an infestation. In light of bed bugs' increased resistance to pesticides, trying to treat an infestation yourself with chemicals may only worsen the problem and endanger your pets and other family members. Knowing that a professional is the only available option, Himalaya Pest Control guarantees to make the experience as easy for you as possible. First, they offer free estimates to identify the variables that are specific to your home or business. They also offer the most comprehensive guarantee in the industry, so that you can rest easy knowing that your space is guaranteed clean.
Quality
6 out of 6 Entomologists agree that there is no available pesticide on the market that will effectively eliminate a bed bug infestation. That's why Himalaya Pest Control uses specially designed fans to distribute heat to every corner of your home or business, eliminating any and all live bed bugs. Computer monitored wireless sensors make sure that ever space in the infected area is well over the lethal temperature. This Thermal Remediation is the only way to safely and reliably solve your bed bug infestation the first time. This means that Himalaya Pest Control promises to completely resolve your bed bug problems for good with one treatment.
Service
Remember the old rhyme "sleep tight, don't let the bed bugs bite"? Himalaya Pest Control takes this warning to the next level by completely eliminating the bed bug worry for good! They guarantee to always be available to you so that you can rely on them whenever you get into any creepy-crawly situation. When you schedule a time with them, clean professionals arrive on time and ready to work. Set-up to tear-down takes approximately 6-8 hours, so you can go back to your life faster than ever. Himalaya Pest Control technicians maintain a high standard of respect to your home and family throughout the entire process for the smoothest and most pleasant extermination experience available.
Dale's New Book:
Don't Get Scammed: Get Smart!
SCAMMERS BEWARE: SEASONED CONSUMER INVESTIGATOR DALE CARDWELL GIVES READERS A GAME PLAN TO AVOID RIP-OFFS
TrustDALE in your Community