# of Certified Businesses:
62
Hoschton Population:
1662
Top Story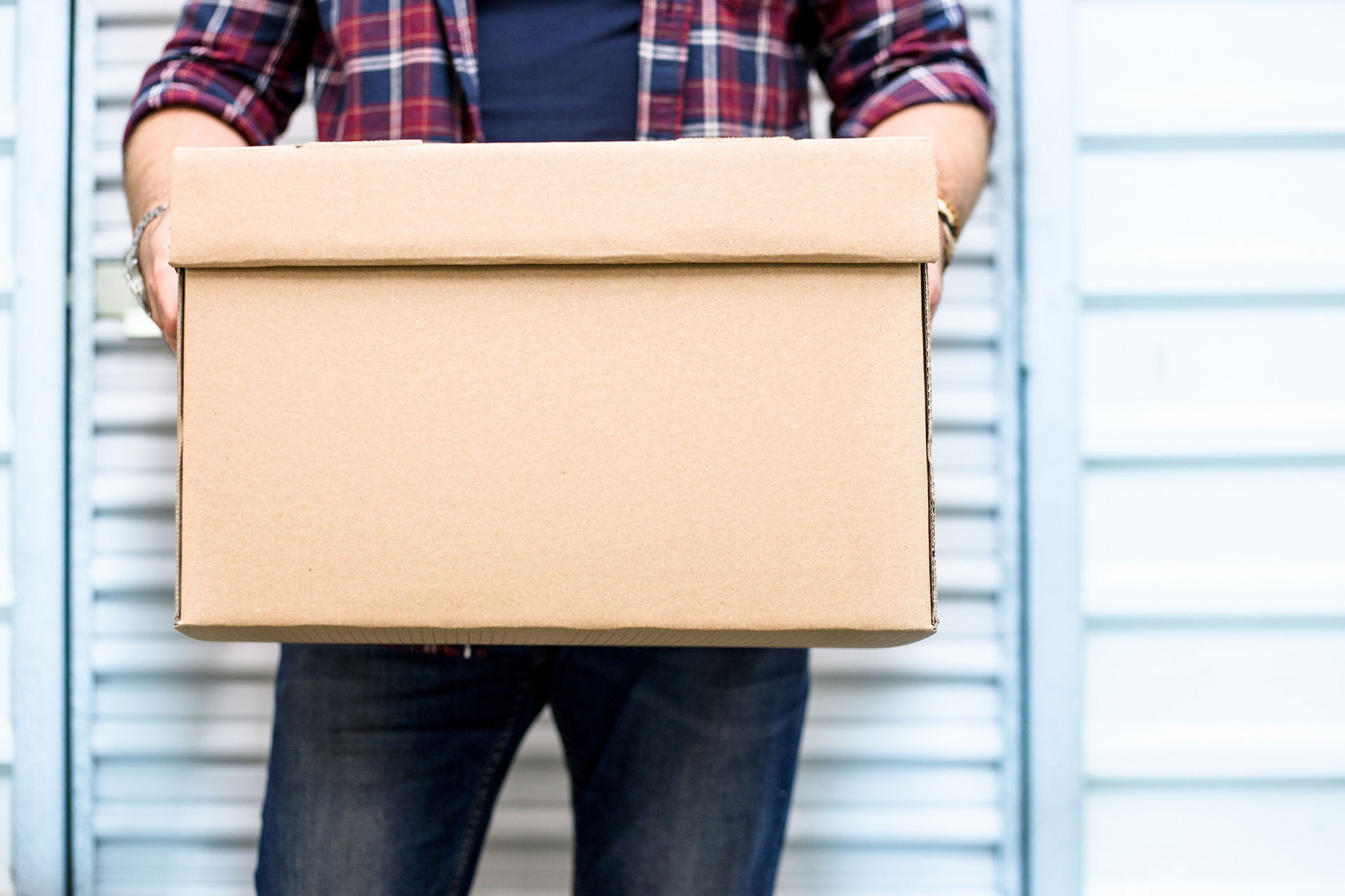 Self-storage is a helpful halfway point between a crowded home and just throwing it all out. So if you're ready to make some room in your home, here are our top tips for self-storage mastery.
Provider Reviews in Hoschton, GA
Wonderful staff and very professional! I used their services for biohazard for my residence and the work was very through. Highly recommended you use them for your needs.
Georgia Clean is an industry leader without question. As a Certified Forensic Operator™ and an industry peer, I have seen firsthand the level of professionalism and knowledge displayed by Gordy Powell and his team. Great company, great leadership, and great people!
Sensitive to the situation and left no trace of what had happened. Very pleased
The crew was amazing I had basically been a hermit with covid then having multiple surgeries it just didn't feel like home anymore. Doug, Rachel and his team came in and painlessly returned my house to normal. The cat and I thank your team. Call GA clean and ask for Doug. Couldn't be happier with their work
Our need involved the necessity of having our sister's home cleaned and made ready for her return after hospitalization and therapy. The house was totally uninhabitable until Doug's team came and within 2 days completed what we felt was miraculous! They are effective, efficient, professional, courteous and compassionate. Their rates are excellent as well.
Awesome company - did what they said they would do and did it in a timely and professional manner. Thank you
"We had a floating garage with open space underneath the garage and the driveway. William and Rusty came out and did a great job preparing the area for the polyfill and raising the house with the posts they installed. William came to check on the cracks while lifting the house a little at a time. He took great care to make this work precise. Then Gene and Brian filled it in one day and checked everything throughout the fill. William came back to clean up and fill a remaining space which turned out great. We were very satisfied with the quality and caliber of the Aquaguard company employees. Everyone was incredibly helpful and explained what was happening every step of the way."
"Cody & Connor did a great job. They were on time, explained the process and made sure they answered all my questions. They cleaned up when finished and made sure we were happy with the results before they left."
"Mikey came with his crew (Jay and Zach) and did a fine job. Mikey explained everything from beginning until the end. He even called me in to show me the progress at each stage of their work. He was able to articulate the pros and cons of the job. He answered ALL of my questions and then some. They were all well-mannered and completed their job almost like they were never there. Thanks, much Mikey and crew."
"Gene and Marcel from AquaGuard showed up this morning ready to work. They reviewed what they were going to do and set off to make that happen. Gene and I noticed a slight rise in an old crack and he said he would fix that as well. They also made sure my sprinkler system line was out of the way before they injected anything. Because of the rain they couldn't complete the final step so they will add me to their next available spot. Thanks guys so a great job!"
We decided to shore up our patio that started to sink. AquaGuard was easy to work with and they were responsive in their communications with us. They provided details on what we could expect including any "gotchas". They also explained what they could or couldn't do during the process. The crew, Blake H. and Marcel L. were both professional. They arrived on time and called in advanced. When they arrived, they went over the job details and expectations. They answered any questions we had.
They are so polite and respectful here I almost think I'm dreaming and so eager to go above and beyond! You should see the line on "Ladies day Wednesdays" and they take every car with a smile!! I think Doug is the managers name and I don't know what he's doing but it's working! This man even helped me get something delivered to my home that wouldn't fit in my car. I hate having car work done but I leave here every time with a smile!
This place was great, straight to the point service. Kinda pricey, but you pay for what you get. Love these cameras too, gives you the ability to watch what they do to your car. Will come back for sure.
Always professional, reliable and helpful with any questions I have. Been taking my cars here for 5+ years and would go out of my way to bring my vehicle to this location. That's how great these people are.
Chimney Solutions arrived promptly and did an awesome job cleaning and inspecting our chimney and left the area spotless! Courteous and knowledgeable technicians walked me through several options for upgrades I was interested in.
I had a great experience using Chimney Solutions to help resolve a problem with my fireplace. The technician arrived right on time; took his time to really ensure the solution worked. That means testing several times over a period of time. He explained exactly what he was doing for the non-expert (me). I will use them again if I ever have the need!
I have used Chimney Solutions a number of times. They also put in a whole new fireplace box (great size) and stone front from floor to ceiling a couple of years ago. Excellent guys who do the work. They really know what they are doing and keep things nice and clean. Always on time and call ahead to confirm their arrival. Highly recommended by my wife and myself.
I appreciate EVERYTHING this firm did for me. Everyone in the office made a VERY overwhelming and stressful tax situation so easy. Tabitha was so easy to work with and Autumn was always pleasant on the phone. I cannot Thank them enough!
I'm grateful for what Tabitha did for me. They helped me fix all the problems I had with someone stealing my identity. These people made me feel very comfortable and they were very compassionate.
Outstanding firm, they were responsive, knowledgeable, and literally saved me over twenty thousand dollars in taxes. I cannot say enough about what an excellent job they did for me.
Technicians showed up on time. Had a new furnace installed. Selected a 80% constant torque ECM motor plus media filter, rack and filter. The fan can barely be heard. The price was excellent. I highly recommend Snellville Heating, Air and Plumbing.
They are absolutely awesome from beginning to installing to having Heat throughout the entire home thank you so much all the guys were great and very courteous
Have used Snellville air on several occasions and now also use their maintenance plan. They are friendly, reliable and knowledgeable. Recommend them hands down.
I have been a H&A customer for 20+ years. Today I became a Plumbing customer. Could not have asked for a better experience.
Randy came out to check the vanity sink and quickly assessed the problem, slow drainage, in addition to addressing a leak. He had to purchase a new part to clear up the problem. He was extremely knowledgeable and did a great job!
Technicians showed up on time. Had a new furnace installed. Selected a 80% constant torque ECM motor plus media filter, rack and filter. The fan can barely be heard. The price was excellent. I highly recommend Snellville Heating, Air and Plumbing.
Very positive experience all around. Repaired grout and caulk in shower and around tub. Cleaned bathroom floor grout. Looks like we have a brand new bathroom! Jeff was a very responsive.
Sir Grout did an excellent job on my master shower and bathroom floors. The grout in my master shower was particularly stained and looked terrible -- I actually couldn't believe Shane was able to get it so white and clean looking. It looks like I have totally new bathrooms now.
I am very satisfied with the work that Sir Grout did at my house. I had very 'aged' tile and grout in all of my bathrooms and needed to freshen everything up to get my house ready to sell. They did a fantastic job, everything looks great. Wish I had done this years ago. All personnel I worked with were professional and very responsive. I highly recommend this company. Thanks so much to Jeff and his team!
Air Allergen & Mold Testing came out to my house that I was selling during the due diligence phase. They ran tests in my finished basement. They were very thorough and timely in providing me with the written report. Highly recommend this company.
The company was very knowledgeable, appointments were very flexible for the customers, they arrived on time, the technician was very knowledgeable, the report I received was very detailed. I found nothing at all unpleasant about the experience with air allergens. I would definitely use them again and recommend them to anyone that's looking for a professional -knowledgeable company.
After a lung issue I had Air Allergen come to my home for air quality testing. We were looking for any items causing the lung illness. The representative arrived and performed testing taking samples. In a few weeks I received a detail report on the home air quality. In my opinion they did a good job and provided me with the information.
Dr. Elizabeth and team are fantastic! High quality work in a comfortable setting. I went in for lip fillers and a little face "highlighting" and I feel great! Reward yourself - go see the team at Atlanta Face and Body!
Dr. Elizabeth and the wonderful staff at Atlanta Face & Body make you feel like a celebrity the second you walk through the door. I have had several surgical and non-surgical treatments here, and I am very pleased with the results. If you are thinking about it,. but haven't done it, then let Dr. Elizabeth perform her artistry. She can give you a more youthful appearance. I continue to receive Botox injections and PRP hair loss therapy to keep up my new look. AFB is the best!
I heard about Dr. Whitaker from several individuals. I live in New York City and have quite a few options. I wanted a neck and lower face lift. I flew to Atlanta for Dr. Whitaker. I couldn't be more pleased. She is fabulous. I would highly recommend her to anyone. Her staff is so wonderful.
I truly can't explain the comfort these guys provided when we unexpectedly had to put our 5 year old pup to sleep. Every person we talked to here assured us that Grunt would be in the very best of hands and made us feel like he would be loved throughout the cremation process. The items we selected are just beautiful, but I can't say enough about the people here. While I hope we don't need their services for our other babies for many years, we know who we will trust with our most precious treasures when the time comes.
Compassionate care for a precious pet gone too soon. Thank you so much. We appreciate everything you did and everyone we spoke with was so kind and helpful.
Although I was miserable and grieving the death of pet, the staff member who helped me was patient, compassionate, and knowledgeable. Despite my grief, the staff made my experience a very positive one. I feel very comfortable recommending this company.
We were very pleased with this company and the employees are very prompt and always eager to help in any way! on time ,very thorough and on time they get in there and get it done. K-9 dog was awesome.
Kumar & Matiree were great, they got rid of the nasty pests in a very professional way. They explained the process thoroughly and showed us exactly how the process worked with no hesitation . They gave us great instructions and made the process seamless.
Super nice and intelligent owner. He's hilarious and gets the job done. He'll explain everything to you, so you aren't left in the dark about what the process his. I would highly recommend hiring him for pest control needs. Also his wife is super sweet. I love the two of them.
I had a broken garage door at 6:30 at night! Called Precision Garage Door. They had Dustin come out to our house to fix the door. It was a rainy yucky evening. Dustin was very professional called me when he would be arriving and arrived on time. He went right to work and fixed everything that was wrong....broken coil, new springs and made everything much quieter when it closed! I will definitely use Precision again and ask for Dustin!
Extremely professional, courteous and prompt. Most importantly the work they did in replacing my entire garage door system was stellar, and reasonably priced. It was a great home upgrade. I couldn't imagine a better outcome.
We have used Precision before and they are best of the best. David was professional, knowledgeable and gave us the service that we expect from Precision. We highly recommend Precision for garage door services! Thank you!
I've had America's Best Choice Windows install a number of windows in my home and just had them back to replace the siding. ABC installed "Allura" siding, which comes with a 50 year warranty, for the same price point as competitors were selling Hardie board (30 year limited warranty). The job turned out great and I'd highly recommend you contact ABC if your in the market for siding.
Their service was excellent. From the first visit set up to the completion of the project. The asked person was timely and explained their product well. They kept me updated on the date and time of installation. It was fast and very pleasant.
American Best choice has really exceeded my expectation. I got more than I expected. Absolutely they did the best. Quality of product, design, delivery, payment everywhere, the company is transparent and negotiable with the best service. Thanks to American best choice professionals.
Pete, our salesman was excellent, presenting us with their offering, but at no time did he try to push us into a contract. The windows were available in the time frame promised and the installers did an excellent job, although Bruno could do with some customer relationship training. All in all, I would highly recommend America's Best Choice for replacement windows.
I just wanted to share my experience for those on the fence about purchasing new windows with Americas Best Choice. I have a had the best buying experience with these guys. Jim Dibble is our sales rep and he is fabulous. On time, honest and has a no pressure sales pitch. He gives you the facts and the quote and leaves it up to you to make the decision. We have used him to replace every window in our house and now and using him again to replace our back sliders. I couldn't be happier with the products and the service. Jim you are the man!
I was VERY pleased with the job that was done. Eleven new 72" windows, one of them a triple window set in a stone tile exterior wall, all done in 1 day. The finished product is great and 100% clean up. The two installers were very professional and I had no qualms with them being in my home.
Amazing service!!!! Tree fell on our house on Saturday night of July 4th weekend. By Sunday afternoon the crew from Richmond Tree Service had preciously removed a very large tree off our house. Crew was amazing and worked hard to remove every branch, leaf and limb! Can not recommend them enough!
Very happy with the quick response and their work was wonderful. They did their job and clean up was flawless and better looking than when they came! I would use them again if needed.
If there was a ten I'd put that. Great customer service. Great and efficient workers. So much more than I could have expected. The cleanup was wonderful. Most of all the price was great. I can't say how much I appreciate them.
We had a toilet not flushing at our church. We called Superior. They sent out a plumber in 30-minutes. He was courteous and knowledgeable. He diagnosed the problem and explained what needed to be done along with a quote. The price was reasonable. He had the parts and completed the repairs before he left. We are very pleased with the service and pricing from Superior.
We woke up and discovered our water heater was leaking in our garage. No hot water! Called a friend that's a plumber and they were on July 4th vacation...! Called Superior and the tech, Randall, was here in 20 minutes. Randall worked professionally and expediently to replace our water heater within a few hours. We are very pleased with the Superior response time, the friendliness and professionalism of Randall, the quality of the work and the reasonable pricing. We highly recommend Superior for your plumbing needs, especially if it's an emergency.
Jason was our technician today. We had a leak in a water pipe. He was here earlier than expected. We received a call letting us know beforehand. He did a great job for us. We have used this company for over 20 years and always have great results. I highly recommend Superior Plumbing.
"My wife and I hired Marty to install plantation shutters in our home. He did a wonderful job. Not only do they look great but it also saves us money on our power bill."
"Marty was amazing. I was couldn't be happier with the services and the quality of work. I highly recommend Georgia Blinds."
"He always keeps the scheduled appointments date and time. Marty did an awesome job with the blinds in my apartment."
"Marty is honest, punctual, competent, devoted to his trade and a nice person. A rare combination in today's "service" world. I am a confirmed cynic, but occasionally the real thing comes by."
"Marty was amazing. I was couldn't be happier with the services and the quality of work. I highly recommend Georgia Blinds."
"He always keeps the scheduled appointments date and time. Marty did an awesome job with the blinds in my apartment."
Not only was this location convenient and reasonably priced but the establishment is maintained impeccable. It is a well secured climate controlled facility with its on site manager, Mr Perez who has excellent customer service skills. His willingness to assist and answer any questions you might have concerning the safety of storing your items at this facility leaves one confident and at ease. I highly recommend Midgard to anyone considering storing their precious and personal items somewhere that leaves you confident and secure.
I've been renting a storage unit for around 3 yrs now & we've had nothing but good & professional experiences with them!! Very nice people & they go way & beyond to help their customers. I highly recommend them!!??❤
Thank you, Andrew, for your wonderful customer service, the cleanliness of the facility, the easy access climate-controlled units, and the professionalism you displayed consistently. You will be our "go to" with future storage and U-haul needs. Blessings! Mary and Robert
Incredibly professional, efficient and quick to service our house from start to finish. Highly recommend Rid-A-Critter, Inc!
I love this company. Chris worked with me to give me an affordable price to do exclusion to rid house of squirrels and in crawl space snakes. Then Matt came out and worked all day blocking any way vermin's could get it. After one year, I'm still totally satisfied! I called 3 times during year to have someone come recheck attic and once for crawl space- no re-occurrence but they happily come right out! Very thorough and delightful to deal with!!
Our tech Matt could not have done a better job. On time, courteous, and no more squirrels. I recommend them wholeheartedly.
Devin, Dion, and Landris are a great team of movers. They worked efficiently to complete my in-home move in two hours. Devin took extra care to make sure items were moved carefully with no damage. He is a great team leader! I will definitely use Big T movers again. The entire process was easy -from booking the appointment to signing the final bill.
Big T did the job right from start to finish. The office staff and an excellent Web site made planning and prep run smoothly. On moving day, Devin, Chris, and Matthew worked 12 hours with unflagging energy, skill, and professionalism. I have never seen a tighter-packed truck. These guys were amazing. They handled our belongings as if they were their own, from wrapping and loading to unloading and placing. Antique, heavy, or awkward, they managed it all cheerfully and intelligently. I especially appreciate their efforts to protect our new floors and paint job at the delivery end. Moving is a chore, but Big T took the load off for us. Five stars!
We have moved over 11 times over the years and our experience with Malcolm, Xavier and Rod was the best ever. From the moment they arrived on time, they assessed the items to be loaded, asked for any special packing needed and then proceeded like a machine to quickly load. They took no breaks, no music, no non-essential talking, just all business. Really impressive. Nothing broken, nothing damaged. Look no further for your movers, they're listed above.
We chose Solar Sale because they presented the best products for the best value. After comparing and speaking with some references, we went with a local company. Glad we did. They came out the next day to check on the system.
Great presentation and kept to the schedule. Very pleased with the process. Pricing was fair based on the market and they delivered without a flaw.
As a consumer, it is really hard to find companies who stand behind their product. I admit when I inquired solar it was really just an inquiry. From the beginning to the end of the salesmen presentation she showed me numerous ways to save money on energy. As the salesmen walked through my home showing me how I was loosing money by the wattage of my bulbs, to my front door that needed weather stripping. With my bill in the hundreds monthly I was anxious to find relief. My package included hassle-free everything. I never did a thing during the process which I was surprised truly about. In a week I was connected. Going green was the best decision for me this company saved me money as I'm sure they'll do the same for you.
My husband and I were at home show in Atlanta and we stopped by many of the booths. We needed to hire a company for our shower and bath remodeling job at our home. We liked Bath Planet of Atlanta, they seemed genuine and trustworthy. After the home visit and pricing discussion, they presented us with a Condo travel Voucher which was a great perk for us since we travel quite a bit. They did an amazing job on our bathroom and shower remodel and now, it's time to plan our vacation!
My wife and I were at a home show in Marietta, Georgia. We met many companies who specialize in replacing gutters and guards. None of them called me back right away, except Bath Planet of Atlanta. Their salesperson came over, looked at our guards and suggested we should also replace the gutters as well as the guards. So, after discussing pricing and installation, he also presented us with a Cruise Voucher. My wife was sold on the spot and this travel Voucher motivated us to move forward. Even though we've already planned a cruise later this year on our own, with this Voucher, we can plan for another vacation early next year. Bath Planet of Atlanta did a professional job, cleaned up after themselves and we are very happy with the end results. Thank you again, Bath Planet of Atlanta.
Claudio did an excellent job on the installation of our new bathroom. The shower is beautiful!! I had just had new carpet installed on the stairs and hallway and they covered it all before they began. I would highly recommend Bath Planet to anyone needing a makeover.
We love our new gutters. The salesman was very polite and professional. Nothing was forced on us when he came for a quote. We were notified when they were coming and the installation was done in a very timely manner.
Overall a great experience. We had a few installation communication gaps on the front end--but all turned out well. Installers were professional and did a great job. My gutters look great and looking forward to never having to clean my gutters again! I have some window repair/replacement to do in the future and will definitely consider their services. Thanks Gutterglove Team!
We were impressed with Gutterglove from start to finish. Their salesperson, installers, and follow up customer support calls were personal and professional. A great experience!
The crew came out, were very friendly, explained and/or listened to any questions or comments I might have had. Quite honestly, I couldn't believe the job they did in about three days with two people. The quality, everything - it was amazing.
Douglas and his team were excellent to work with and completed the interior painting in a most professional manner.
Julian and his crew were exceptionally hard workers and kept an extremely clean worksite. Windows and gutters were covered and furniture they had to move was returned to their proper place. I thought they did an exceptional job.
I am delighted with the services Stanley Steemer provided. They were on time, professional, courteous and did a very thorough job of cleaning the carpets in my home. The carpets are over 20 years old & after being treated & cleaned by Stanley Steemer, they were nicely restored. I also used them to clean my air ducts because they have NADCA certified technicians who are trained in air quality & system evaluation. Again, a team of professionals performed a very thorough job. I will call them again in the future.
Durron and his co-worker were punctual, informative, polite and efficient, Explained every step of process for duct cleaning and cleaned up as they went. When they left you would never had known they were here. GREAT JOB GUYS.
This review is in regards to an on-site estimate in regards to duct cleaning and an area rug cleaning. I could not be more pleased with the way this process was carried out. The company representative (Michael) was very knowledgeable and very professional. I received a call reminding me of my appointment and letting me know when to expect arrival. I anticipate using Stanley Steemer to at least do the air duct cleaning and will provide a review of those services once they are completed.
It was a very positive experience overall. Online scheduling was fast and easy, and our technician was on time, courteous and efficient. The results look and smell fresh. We were very happy and will definitely use the service again when there's a need.
I called SS with an emergency the Saturday afternoon before Easter and they were able to find technicians willing to come to my home and clean the wall to wall carpet and upholstered chair in my son's room within a couple of hours. They were insanely punctual and efficient ...and such good guys! THANK YOU SO SO SO MUCH!!!!!!
He was very helpful and voiced concerns and gave very helpful upkeep suggestions. I really appreciate his advice and honesty. I could tell that he loved what he does and wanted to make sure the job meet my expectations. Great Employee Stanley Steamer.
We regularly use Stanley Steemer for carpet cleaning. We believe their process of dirt extraction is the most effective and thorough of any we have tried, so recently we decided to call Stanley Steemer for duct cleaning. We are thrilled with the job they have done on the carpets as well as the duct cleaning. The house is brighter, cleaner and fresh-smelling. We will continue to use Stanley Steemer in the future, we believe it is money well spent.
Great experience from start to finish! I needed an entire home professionally cleaned. They did my hardwoods, tile, and carpet. Additionally, they cleaned out 20 years of dust and garbage from my HVAC air ducts. Ask for the crew they sent by name (Durron & Juan). They spent 8+ hours at the house without complaint. No corners cut, went above and beyond what was agreed upon in the estimate. I wish all home related service related visits went this well.
All I can say it great job. This is the best carpet cleaning company around. Great job on my area rugs and carpet. Love it. Wonderful job.
Cannot say enough great things about SuperiorPRO Exterior. I have had really awful experiences with other contractors and get overly anxious in dealing with contractors in general. Superior Pro was just that superior and professional. They worked so hard, had no hidden fees, cleaned up (better than it was before they arrived), and came back (with the manager) to check for quality control and touch up. The price was spot on and the individuals working on our home where professional and friendly. I have already called for another appointment to get more work done. They have totally redeemed my impression of contractors. If you need painting interior/exterior, or any small building projects these are the guys you must call
SuperiorPRO Exteriors did an outstanding job. I liked the fact that the project manager took charge and I really didn't have to do anything. He explained every issue and we worked through everything together. All in all, we got an excellent job done and I am very happy. I would recommend SuperiorPRO Exteriors to anybody!
Superior Pro painted the exterior and much of the interior of our house. The work ethic of the painters was amazing! They came exactly when they said they would, worked very hard and did a very high quality job. They were responsive to our needs and maintained flexibility. We would definitely use them again.
I didn't know what to expect and this was going to be my biggest job done to my home. I always do my research so I knew exactly what I wanted, but not who was going to do it. This was a pleasant experience with a professional company that didn't take my small home for granted. It looks wonderful! I am very pleased.
Oscar Segovia did a great job of power-washing my house and deck. then applying Hardie board siding. His installation team worked so hard & did a fabulous job. Also, Jennifer Worley, project manager, kept in constant communication with me & was totally professional and honest in all her dealings with me. Great team!
Pleased with every interaction from start to start to finish: salesperson, office staff, installers, repair crew, painter...will recommend SuperiorPro to all my friends.
Mike & Miguel took care of my home, made sure every issue, no matter how small, was taken care of. Every hole was patched, every bit of soft wood was replaced, all stucco issues were addressed, fixed, and made to match the rest of the home. Excellent work, very courteous, they keep you informed, and they don't nickel and dime you. I am very pleased with them and highly recommend SuperiorPro to everyone in need of their services.
Cleve did an excellent job diagnosing the issue and identifying the root cause to the problem with a bubbling stucco wall. His "Ace" team of Joe & Paul make the corrections. Very satisfied and recommend Cleve and his team to perform any stucco projects.
Fantastic experience with SuperiorPro! Fantastic result! Excellent people to work with, from the owner to the job foreman to the office staff. Everyone exceeded my expectations. My project involved stucco repair, carpentry, complete exterior painting, and all new downspout installation. SuperiorPro handled the entire scope of work. That was the best part of the project as far as ease and peace of mind. Shout out to Mike (estimator/consultant), Dan (project foreman), Bobby (in the office), Irwin (owner), Paul (stucco), Patsy (color consultant), and all the men and women who worked on my home. Ya'll are the best! And by the way, the pricing is very competitive.
Totally thrilled with the results! I used Superior Pro 10 years ago on another house and was very happy with the results back then. After moving to another home that needed a lot of work (facia, soffit, doors, roof, windows, complete painting, etc.) I went back to Superior Pro, and I'm so glad I did! They had to repair a lot of items including work done poorly by a previous contractor and paint the whole thing. It looks fabulous! I even have neighbors commenting on the great job done. Superior is very well run and organized. There is great communication throughout the processes and scheduling, including walk throughs and follow up with an assigned project manager (Roy was awesome). No questions went unanswered. I highly recommend this company, they're the best.
Excellent service and project management. No surprise charges with SuperiorPro. Great work, on time as requested. I refer my neighbors to them all the time.
Beautiful work on my home exterior! I could not be more pleased. They were reliable, professional and got the job done in a short period of time. I highly recommend them to anyone.
I was researching online for a new pest control company and came across Zone Home Solutions. I was impressed by all the 5 star ratings but I prefer to draw my own conclusion. Contacted them for a quote on quarterly pest control and they were prompt, professional and highly knowledgeable. Then I contacted them for a termite solution and they were very thorough with the options. Lastly they have an HVAC department too and I contacted them for a bid and Jason the manager went above and beyond with the quote. I did not even commit to them and had to call them for a repair issue and once again they came through with flying colors. Professional, prompt, very reasonable and responsive. I highly recommend them.
We've been customers of Zone Home Solutions for over 20 years and have received nothing but outstanding customer service from everyone involved. Owners Trey Scarborough & Greg Holley are still behind this thriving company and, even though it has grown and expanded, they still provide that personal touch, attention to detail and dependability that we've come to expect. We just renewed our Sentricon service and the installation and set up was a breeze. The technician, Chris Kennington, was professional, efficient and thorough; showed up when he said he would, got the job done promptly and communicated with us throughout the process. The field manager, Michael Adams, came afterward to make sure everything was taken care of and to answer any additional questions we might have. There are many termite/insect control companies out there. We chose Zone Home Solutions because of their professional approach, their outstanding warranty, their unparalleled customer service and their consistency and reliability over the years. We are customers for life and recommend them wholeheartedly.
Keith is the utmost professional. As a single woman, I am sometimes wary of hiring men to come inside my home. However, I feel safe with Keith, who communicates clearly, has a kind and friendly demeanor, and is mindful and responsive to my needs. I recommend Keith at Zone Pest Solutions to everyone I know.
I cannot say enough good things about these folks! They had done a couple of really good jobs for us in the past, but we had kind of a bad experience With them about a year ago. I spoke to them, and wanted to give them another chance, and they did an absolutely awesome job! They were punctual, courteous, careful with everything, and went way above and beyond on all fronts! They clearly want to make sure that their customers know how much they value them. They took great care of us, and got everything done in a fraction of the time I expected. I cannot recommend them highly enough. Thumbs up, and thank you for making moving as good an experience as it could possibly be!
Michael and Tyler and their team are fantastic. We definitely picked the right company to help with our move. Very nice, polite, quick and careful with our belongings. Will definitely use again if needed. You will not go wrong with this company.
From start to finish I was able to contact this business if I had any questions. I was most impressed with the professionalism of everyone I came in contact with. Excellent customer service. I am presently sitting in my sunroom enjoying the warmth and the view. I feel I have a well built sunroom. I have received many complements. My deck is super awesome.
We contacted Betterliving of Atlanta to put in a retractable awning over our back patio. The service from the sales lady to the installers was excellent. Everyone was knowledgeable and very helpful. We are so glad we used this company.
We are so happy with our new awnings. They look beautiful and are a great addition to our home. Our salesperson Emma was extremely knowledgeable, helpful, and responsive to my many questions and requests. The installation crew was extremely courteous and professional. They left the area very tidy upon completion of the project. The lead, Travis, took the time to explain and demonstrate how the system worked. I'd definitely hire them again if the need ever arose.
My husband and I live up in Alpharetta and recently had Better Living renovate our sunroom. They did such an amazing job; not only were all the workers very pleasant, but always cleaned up after themselves. The craftsman was outstanding. We highly recommend them.
7 Months later we're still so in love with our 12x20 sunroom. The delivery came as expected. The installation was completed in record time (2 days) WOW. The installers and the Better Living Team (Tonya) were very professional and courteous. We decided to have our sunroom with all sliding door glass with A/C and Heater System. It's much more exciting to our eyes than we anticipated. It's truly a dream come true and it looks so EXQUISITE. It's our favorite room in the house. It's BEAUTIFUL with a capital B. To God be all the Glory and a special Thank You to my Hero my DADDY for a wonderful house warming gift to my family. I recommend Better Living now to everyone.
Thank you, Betterliving of Atlanta. Our sunroom is gorgeous. And the process was efficiently orchestrated. From the design process with Emma, to the office staff with Tonya. Our installers were courteous and professional from beginning to end. Travis and Billie discovered a support that was insufficient and although it wasn't part of the package deal, they fixed it professionally with no additional charge. We couldn't be happier; thanks again.
Very knowledgeable. Provided good explanation of options to fix the problem. Didn't try to oversell. Left me feel very comfortable making my decision.
They installed a new HVAC unit a couple years ago and I have been using them for twice annual preventative maintenance on that unit and another. Always on time, honest, friendly techs and quality service. Never trying to sell me something unnecessary. Efficient getting in and out. Pleased with service.
If you are looking for a company who provides excellent services to it's customers please consider Zone Home Solutions. I bought a new HVAC system from them about 4 years ago and they have been terrific. I intend to be a customer for life. The techs are timely, thorough, professional, friendly, caring., and trustworthy. They are a breath of fresh air in the world today. Thank you Zone for taking such good care of my hvac needs.
I was very impressed with this company. All things were completed in a timely manner and cleaned up great. I am a contractor and have an eye for good craftsmanship. This was an awesome job and would highly refer this company.
Good Honest Company did a great job would highly recommend their services.
This company is great. I would definitely recommend them to family and friends
Very professional and great quality work at very competitive prices. Made my family's concerns and visions a priority. They came into my home and corrected a lot of another contractors botchy work and gave advice on how to go about making us happy in dealing with them. These guys will always be my first call when it comes to any carpentry work and will always have a warm welcome in my home.
Excellent work! Very professional and very fast. I would recommend to anybody.
This company is great. I would definitely recommend them to family and friends.
Very professional and great quality work at very competitive prices. Made my family's concerns and visions a priority. They came into my home and corrected a lot of another contractors botchy work and gave advice on how to go about making us happy in dealing with them. These guys will always be my first call when it comes to any carpentry work and will always have a warm welcome in my home
Good Honest Company did a great job would highly recommend their services
This company is great. I would definitely recommend them to family and friends
Very professional and great quality work at very competitive prices. Made my family's concerns and visions a priority. They came into my home and corrected a lot of another contractors botchy work and gave advice on how to go about making us happy in dealing with them. These guys will always be my first call when it comes to any carpentry work and will always have a warm welcome in my home.
I was very impressed with this company. All things were completed in a timely manner and cleaned up great. I am a contractor and have an eye for good craftsmanship. This was an awesome job and would highly refer this company
Excellent work! Very professional and very fast. I would recommend to anybody.
Very professional and great quality work at very competitive prices. Made my family's concerns and visions a priority. They came into my home and corrected a lot of another contractor's botchy work and gave advice on how to go about making us happy in dealing with them. These guys will always be my first call when it comes to any carpentry work and will always have a warm welcome in my home.
I had such a wonderful experience with S.C.I. Roofing & Construction. When a person thinks of a Company, they normally think of the entity itself; what is so important and most valuable are the people who are working on behalf of the Company. The two people who stand out the most to me are Jamie and Micheline. They hold a standard of integrity and I appreciate the fact I was able to trust them. Thank you so much for such a pleasant experience. I would recommend S.C.I. Roofing & Construction the employees I experienced are reputable and the product is high quality, it looks beautiful. Great Job, and Thanks S.C.I and thank you Jamie and Micheline for such a wonderful experience!
I have to say these guys lil Mike n Caleb did such a good job at my house I would like to request them every time, they help me sleep at night with the work they do very experience they also go over and above, I can't say enough about the company and the service man, Thx
Little Mike and Drew were great! Any time they entered the house or were within proximity to me, mask usage was utilized. After servicing our squirrel issue they took time to elaborate on the process performed and what to expect in the coming days. Thanks a bunch!
I had squirrels in the attic and Breda was great to work with. From my first call to them though the entire job they were very professional and friendly. The rep that came to the house was very knowledgeable about my issues and had several options for me. Once I decided what I wanted, he was able to set the date for my service right away. The crew showed up as scheduled and were very courteous. They explained everything that they were doing. After they were done they did a great job cleaning up. I couldn't have asked for a better experience.
Fast, efficient and friendly service was refreshing. Frank was thorough and shared his knowledge of pests freely. The technicians were courteous and personable. Explained the process completely and have followed up on the exclusion as planned. Flying squirrels had been residing in the attic for years. Breda got them out and kept them out. It is so nice not to hear rodents playing soccer with the mothballs we thought would help run them out. All night long!! Running the length of the house, up and back. Up and back!! But not any longer. Thanks to Breda.
I was very impressed with this company. All things were completed in a timely manor and cleaned up great. I am a contractor and have an eye for good craftsmanship. This was an awesome job and would highly refer this company
Very professional and great quality work at very competitive prices. Made my family's concerns and visions a priority. They came into my home and corrected a lot of another contractors botchy work and gave advise on how to go about making us happy in dealing with them. These guys will always be my first call when it comes to any carpentry work and will always have a warn welcome in my home.
The TrustDALE Guarantee
Most reputable companies offer guarantees, but guess who's in charge if something goes wrong? Every TrustDALE recommend service has agreed – in writing – to place Dale in charge of Making It Right. That's not just confidence in their ability to deliver excellence, but great peace of mind for you!
Dale's New Book:
Don't Get Scammed: Get Smart!
SCAMMERS BEWARE: SEASONED CONSUMER INVESTIGATOR DALE CARDWELL GIVES READERS A GAME PLAN TO AVOID RIP-OFFS
TrustDALE in your Community