Never

Risk Your Spend Again!
Quality Services protected by our exclusive $10,000 Make It Right Guarantee™ Learn More

We have such confidence in our recommended companies that we will safeguard your investment with our $10,000 Make It Right Guarantee™.

Call or email the companies on our site using the information on their TrustDALE page.
If you are not happy with the product or service, then call TrustDALE and we will work to Make It Right!
Our companies agree to put Dale in charge of making it right.

Find out More
Search in Fayetteville, GA
and surrounding areas
or Search by Category
SERVICES IN FAYETTEVILLE, GA
How To Use TrustDALE
It's easy! Most consumer referral sites require far too much of your personal information. TrustDALE requires NO personal information Just type what you are looking for in the search box.
Top Story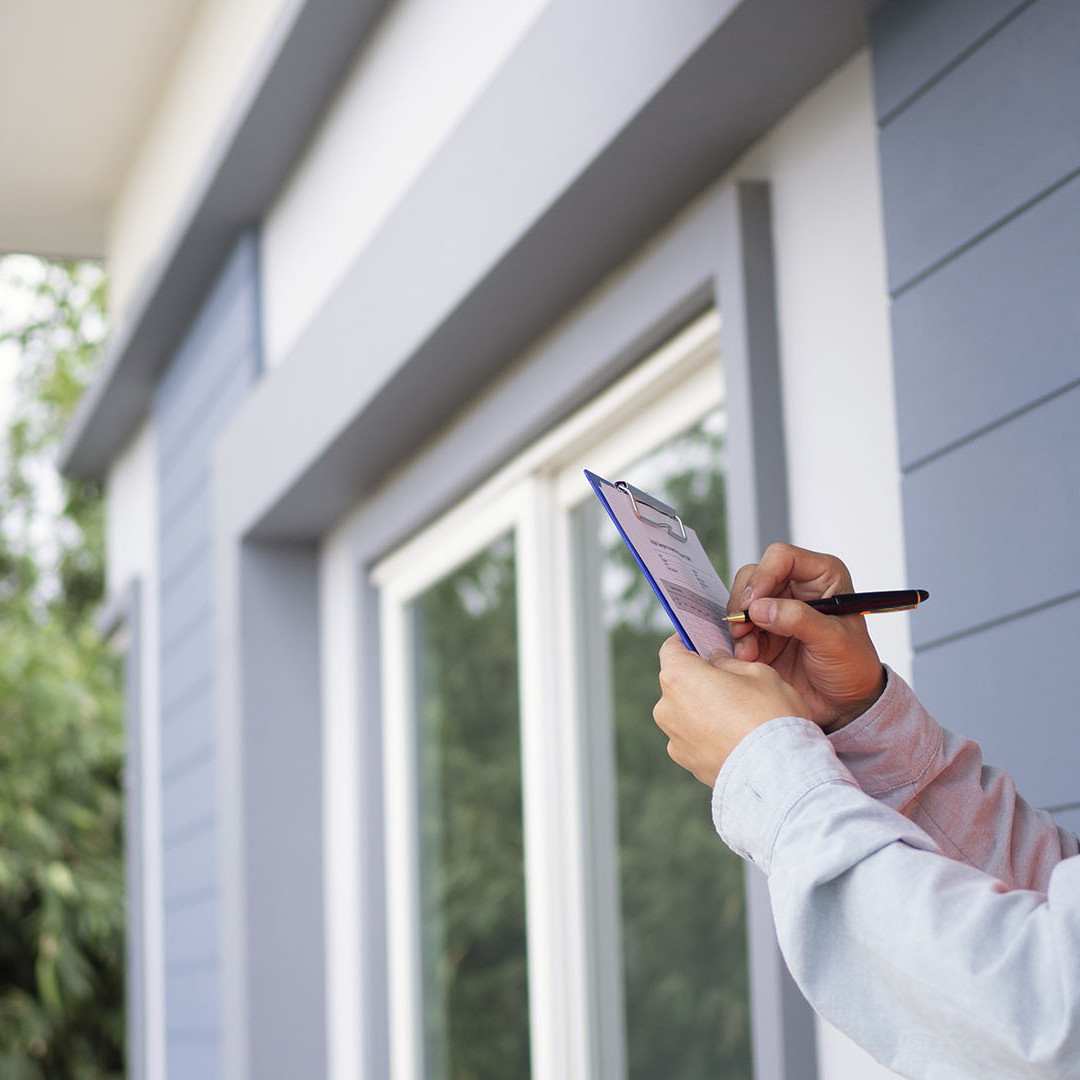 An inspection gives you detailed information about a home that can contribute to your negotiations on the selling price or may just give you a better idea of what you may have to repair after you move in.
Provider Reviews in Fayetteville, GA
I was really impressed with these guys. My father had gutters and guards installed by these guys back in 2004. Fast forward 16 YEARS and his gutters got to point where they were clogged after some really heavy weather. My father called since he had a "no clog" guarantee from when the gutters were originally installed and these guys were out at his house in a week to clean the gutters. In defense of the gutters, my fathers house might as well be in a small forest. There are a ton of trees on the property. So, my feedback is two fold, the gutters have performed really well for 16 years and these guys stand behind their product by coming back out and cleaning them as promised. Hard to beat a contractor that stands by their product. They also went an extra mile by cleaning off the roof while there at the house. Thank you for being a excellent contractor that stands behind your product and for your excellent service!
Great job. Quick and clean. Left no mess. Gutter guards they installed work like a charm. No more cleaning. Work was done in September, 2015.
If you are located west of Atlanta don't waste your time with other companies. Their price was a just a little lower than one estimate and 20% less than another. Steve was the only one to get up on the roof and inspect the fascia boards so I chose Gutter Perfection. They showed up exactly when they said they would and did a great job.
Wonderful staff and very professional! I used their services for biohazard for my residence and the work was very through. Highly recommended you use them for your needs.
Georgia Clean is an industry leader without question. As a Certified Forensic Operator™ and an industry peer, I have seen firsthand the level of professionalism and knowledge displayed by Gordy Powell and his team. Great company, great leadership, and great people!
Sensitive to the situation and left no trace of what had happened. Very pleased
The crew was amazing I had basically been a hermit with covid then having multiple surgeries it just didn't feel like home anymore. Doug, Rachel and his team came in and painlessly returned my house to normal. The cat and I thank your team. Call GA clean and ask for Doug. Couldn't be happier with their work
Our need involved the necessity of having our sister's home cleaned and made ready for her return after hospitalization and therapy. The house was totally uninhabitable until Doug's team came and within 2 days completed what we felt was miraculous! They are effective, efficient, professional, courteous and compassionate. Their rates are excellent as well.
Awesome company - did what they said they would do and did it in a timely and professional manner. Thank you
"Cody & Connor did a great job. They were on time, explained the process and made sure they answered all my questions. They cleaned up when finished and made sure we were happy with the results before they left."
"Mikey came with his crew (Jay and Zach) and did a fine job. Mikey explained everything from beginning until the end. He even called me in to show me the progress at each stage of their work. He was able to articulate the pros and cons of the job. He answered ALL of my questions and then some. They were all well-mannered and completed their job almost like they were never there. Thanks, much Mikey and crew."
"Gene and Marcel from AquaGuard showed up this morning ready to work. They reviewed what they were going to do and set off to make that happen. Gene and I noticed a slight rise in an old crack and he said he would fix that as well. They also made sure my sprinkler system line was out of the way before they injected anything. Because of the rain they couldn't complete the final step so they will add me to their next available spot. Thanks guys so a great job!"
We decided to shore up our patio that started to sink. AquaGuard was easy to work with and they were responsive in their communications with us. They provided details on what we could expect including any "gotchas". They also explained what they could or couldn't do during the process. The crew, Blake H. and Marcel L. were both professional. They arrived on time and called in advanced. When they arrived, they went over the job details and expectations. They answered any questions we had.
The Forman and his Crew were professional, polite and respectful. The Crew showed up on time each day. The job was completed on time without any problems. We would highly recommend Everdry.
Everdry came to my home and did a FREE evaluation twice. They were thorough, complete, professional and answered all my questions - usually twice. When the workmen came out to do the job, the Foreman, Cody, was the BEST! Very polite, professional, personable and knowledgeable. He listened carefully and answered my questions - sometimes twice; the crew was VERY careful about covering the rather large model railroad layout in the basement as well as other tools and equipment; they were VERY careful about keeping the dust out of the rest of the house and made sure I could see the process as they were working - very patient when I went downstairs to watch what was going on. The entire crew was polite, friendly and professional and knowledgeable. They also swept up the site daily and cleaned up when they left. Cody explained everything and showed me the job site when they were done just to be certain I was satisfied with their work and to answer more any more questions I had. Everdry's warranty was one of the factors in my decision to hire them. I recommend them highly.
I just had a crawlspace encapsulated and floor posts installed. Everdry was very thorough with their service. The teams were timely and professional. Dalton and his team did a wonderful job keeping me updated throughout the install.... even identified an issue that could have been costly in the long run. On top of the great work, Dalton cleared and cleaned my crawlspace of years of junk. I appreciate the service and would recommend again
These guys did good work at my house. They will stand by their work. If I ever have another foundation issue, they will be the first ones I call.
Very professional, friendly staff. Job was completed quickly and kept our crawlspace clean and dry! Highly recommended!
Engineering solutions provided excellent customer service and able to answer all pre-work questions allowing me the comfort for the extensive work performed. Very professional company and willing to recommend their services in the future.
Chimney Solutions arrived promptly and did an awesome job cleaning and inspecting our chimney and left the area spotless! Courteous and knowledgeable technicians walked me through several options for upgrades I was interested in.
I had a great experience using Chimney Solutions to help resolve a problem with my fireplace. The technician arrived right on time; took his time to really ensure the solution worked. That means testing several times over a period of time. He explained exactly what he was doing for the non-expert (me). I will use them again if I ever have the need!
I have used Chimney Solutions a number of times. They also put in a whole new fireplace box (great size) and stone front from floor to ceiling a couple of years ago. Excellent guys who do the work. They really know what they are doing and keep things nice and clean. Always on time and call ahead to confirm their arrival. Highly recommended by my wife and myself.
I appreciate EVERYTHING this firm did for me. Everyone in the office made a VERY overwhelming and stressful tax situation so easy. Tabitha was so easy to work with and Autumn was always pleasant on the phone. I cannot Thank them enough!
I'm grateful for what Tabitha did for me. They helped me fix all the problems I had with someone stealing my identity. These people made me feel very comfortable and they were very compassionate.
Outstanding firm, they were responsive, knowledgeable, and literally saved me over twenty thousand dollars in taxes. I cannot say enough about what an excellent job they did for me.
We have been on a siding odyssey for about a year. Ben Hill was the most up front, courteous, and diligent contractor we met. The work they did was amazing and it totally transformed our house. Dealing with them I could feel that they generally cared how well they job came out. That is not always something you find in a contractor. I can't wait to use them for our next major project!
I just had 32 windows put in a couple of weeks ago. Dewayne the project manager did an amazing job. The crew was outstanding. They cleaned up after themselves every night. The job took about 3 days but when it was all done I'm so exited about the new windows that were just installed in my house.
Expert installation of six windows at our home. Would recommend them highly. Great project management and a great product. .
Ben Hill Renovations was by far the best decision my husband and myself made for getting our back deck COMPLETELY done over. They were nothing short of professional the communication was outstanding and if something wasn't to your liking , fixing it was not a problem. Very nice people! Mr. Dewayne Ivey the project manager was so awesome!!!! My husband and I just love that dude! Very hard working man! We would definitely recommend BEN HILL RENOVATIONS! HANDS DOWN!
I would like to say, thanks to the Trent (salesman) and Jeff McIntyre (project manager). Working with these guys was a wonderful experience. Trent really worked with me and my wife to secure a good price on our total new Trex deck that Jeff McIntyre managed. Thanks Jeff for being so patient with my wife and I. You made this project simple with no hidden issues. Jeff McIntyre and Trent are truly assets to Ben Hill Exterior Renovations. Truly loved working with you Mr Jeff McIntyre. Derrick Merrell refered this company to me and I'm glad he did so. We love our new Trex deck composite This is Definitely a 5 star company.
I am very pleased with workmanship, quality, professionalism and the expertise of the Ben Hill Renovation Team. The team built me a beautiful deck with a gazebo attached to it and it's awesome. The deck was built with the Trex composite material, which I highly recommend, and it turned out more than I could have imagined. My project manager, Jeff McIntyre was the best. Thanks to the Ben Hill Renovation Team.
Just had my windows done by Jeff and they look amazing. I felt a difference today and for the first time in two years I am not swearing upstairs. Jeff was professional and went above and beyond what I expected to make sure the work was done on time.
My experience with All 4 Seasons Garage Doors was seamless. Greg was a great technician who was knowledgeable and efficient in resolving the sensor challenge with my door. I highly recommend them!
I just had a new garage door opener installed. Greg was my installer. He did a FANTASTIC JOB. THANK YOU GREG! I also had 4 Season install a new garage door 2009 and never had a problem This is an awesome company I highly recommend them. They are very reliable and honest. They are the best in ATLANTA!!! THANKS 4 SEASONS.
I had a definite "WOW!!" experience with All 4 Seasons! From scheduling the installation of my new SUPER quiet opener with Pam, to the auto appointment confirmations, and timeliness and courtesy of Greg the installer, this was hands down the best experience I have had with a service tech company in a very long time. I was given options for devices to choose from, and didn't feel pressured to buy anything extra. Greg went above and beyond by not only showing me how to use everything, but also told me what type of lube to buy for regular maintenance! These guys are PROS! Very satisfied :)
High work ethic standards and a great company to work with. Reliable and excellent quality in their final product and installation. Highly recommended!
We had Davis Window and Door replace both of the front doors on our 1953 ranch house: one that is a standard size and one that's only 32". We have been happy with everyone: the salesman, Jim, the gentleman who came out to measure before the orders were placed, the folks in the office, and the installers, David and Matthew. The house really made it difficult for them on the install, because it's old and almost nothing about it is standard, but they got them both in beautifully and even were able to raise the small door high enough to clear the new carpet that had just been installed. They also did a great clean up job and you really couldn't tell they'd been here except for the beautiful new doors.
This is one other the best purchases we have ever made. We are so happy with the doors that we purchased hubby won't buy storm doors to cover them up. Professional from the start, installers cleaned every thing leaving the house a bit cleaner than when they got here. Would definitely use them in the future if I buy another home.
Brandon and Hunter arrived earlier. They started around 8 AM and completed the project in less than 4 hours on a 2 car garbage. During the installation, several neighbors stopped by to get the company's contact information. The finished product was amazing and well worth the money. The lifetime guarantee is a plus! I highly recommend Guardian Garage Floors.
Great experience! Salesman showed up as scheduled and was very pleasant and professional. Installers showed up early and worked efficiently. The finished product looks amazing. I will never have another garage without this product installed!
Professional staff and very thorough installation and clean-up. Floor looks like a showroom and completes the look of our renovated garage! Extremely pleased with the turn-out!
Air Allergen & Mold Testing came out to my house that I was selling during the due diligence phase. They ran tests in my finished basement. They were very thorough and timely in providing me with the written report. Highly recommend this company.
The company was very knowledgeable, appointments were very flexible for the customers, they arrived on time, the technician was very knowledgeable, the report I received was very detailed. I found nothing at all unpleasant about the experience with air allergens. I would definitely use them again and recommend them to anyone that's looking for a professional -knowledgeable company.
After a lung issue I had Air Allergen come to my home for air quality testing. We were looking for any items causing the lung illness. The representative arrived and performed testing taking samples. In a few weeks I received a detail report on the home air quality. In my opinion they did a good job and provided me with the information.
I truly can't explain the comfort these guys provided when we unexpectedly had to put our 5 year old pup to sleep. Every person we talked to here assured us that Grunt would be in the very best of hands and made us feel like he would be loved throughout the cremation process. The items we selected are just beautiful, but I can't say enough about the people here. While I hope we don't need their services for our other babies for many years, we know who we will trust with our most precious treasures when the time comes.
Compassionate care for a precious pet gone too soon. Thank you so much. We appreciate everything you did and everyone we spoke with was so kind and helpful.
Although I was miserable and grieving the death of pet, the staff member who helped me was patient, compassionate, and knowledgeable. Despite my grief, the staff made my experience a very positive one. I feel very comfortable recommending this company.
We were very pleased with this company and the employees are very prompt and always eager to help in any way! on time ,very thorough and on time they get in there and get it done. K-9 dog was awesome.
Kumar & Matiree were great, they got rid of the nasty pests in a very professional way. They explained the process thoroughly and showed us exactly how the process worked with no hesitation . They gave us great instructions and made the process seamless.
Super nice and intelligent owner. He's hilarious and gets the job done. He'll explain everything to you, so you aren't left in the dark about what the process his. I would highly recommend hiring him for pest control needs. Also his wife is super sweet. I love the two of them.
Northside Floors Carpeted my entire home. Their installers are very professional and bring high quality service. When they were finished installing they moved all my furniture back in place and hauled off the old carpet and pad. I would highly recommend NSF! Like
It was a pleasure to work with Northside Floors. Cindy made the whole process from start to finish seamless. They even went above and beyond to correct a squeak that I hated. I would highly recommend this company to anyone.
Yovani was awesome from start to finish he was courteous, knowledgeable, and professional. Northside Floors did a great job with quality materials and at a competitive price! would definitely recommend Northside Floors to anyone looking for Flooring.
I had a broken garage door at 6:30 at night! Called Precision Garage Door. They had Dustin come out to our house to fix the door. It was a rainy yucky evening. Dustin was very professional called me when he would be arriving and arrived on time. He went right to work and fixed everything that was wrong....broken coil, new springs and made everything much quieter when it closed! I will definitely use Precision again and ask for Dustin!
Extremely professional, courteous and prompt. Most importantly the work they did in replacing my entire garage door system was stellar, and reasonably priced. It was a great home upgrade. I couldn't imagine a better outcome.
We have used Precision before and they are best of the best. David was professional, knowledgeable and gave us the service that we expect from Precision. We highly recommend Precision for garage door services! Thank you!
Wonderful experience. Able to get a fast appointment (same afternoon) for broken sump pump. Technician was well prepared and knowledgeable. Not able to replace immediately (it was Sunday) but was on his way to finish by 7 am on Monday. Work completed in a couple of hours. Area cleaned up. Explained everything and took pictures. Very professional service. Thank you.
Jim from Mr. Rooter is honest and dependable. I completely trust his advice. We've used Mr. Rooter for a few years now. We bought our tankless water heater from them, a big investment, and we couldn't be happier. The Nelson family happily recommends Mr. Rooter. You'll be in good hands.
Jim Mahoney came out and fixed my leaky toilet quickly and professionally. He answered every question I had and was super polite and informative. It was 9 o'clock at night (he had been at a big job prior job all day) and Jim was great. He helped me look for my main water cutoff, checked my other toilets, and gave me some great general information. I would highly recommend him to anyone with plumbing needs. He really gives you a 5 star treatment.
I've had America's Best Choice Windows install a number of windows in my home and just had them back to replace the siding. ABC installed "Allura" siding, which comes with a 50 year warranty, for the same price point as competitors were selling Hardie board (30 year limited warranty). The job turned out great and I'd highly recommend you contact ABC if your in the market for siding.
Their service was excellent. From the first visit set up to the completion of the project. The asked person was timely and explained their product well. They kept me updated on the date and time of installation. It was fast and very pleasant.
American Best choice has really exceeded my expectation. I got more than I expected. Absolutely they did the best. Quality of product, design, delivery, payment everywhere, the company is transparent and negotiable with the best service. Thanks to American best choice professionals.
Pete, our salesman was excellent, presenting us with their offering, but at no time did he try to push us into a contract. The windows were available in the time frame promised and the installers did an excellent job, although Bruno could do with some customer relationship training. All in all, I would highly recommend America's Best Choice for replacement windows.
I just wanted to share my experience for those on the fence about purchasing new windows with Americas Best Choice. I have a had the best buying experience with these guys. Jim Dibble is our sales rep and he is fabulous. On time, honest and has a no pressure sales pitch. He gives you the facts and the quote and leaves it up to you to make the decision. We have used him to replace every window in our house and now and using him again to replace our back sliders. I couldn't be happier with the products and the service. Jim you are the man!
I was VERY pleased with the job that was done. Eleven new 72" windows, one of them a triple window set in a stone tile exterior wall, all done in 1 day. The finished product is great and 100% clean up. The two installers were very professional and I had no qualms with them being in my home.
An exceptional company! From the initial home inspection, to the completion of the job, I never felt out of the loop. They went out of their way to work with my homes unique situation, and they explained the process from start to finish. The workers were fast and professional, and there was always a supervisor on scene to answer any questions I had. Excellent service from start to finish! Highly recommend this company!
I had new gutters installed by PGRS. From start to finish the process was easy and professional. The quote was fair and the product is stellar. The install crew was on time and really did a great job. Highly recommended for your gutter needs.
PGRS is an outstanding company that did superior work on a very large project at our house. We had new siding, gutters, guards, windows and doors plus facia and soffits installed. They were timely, detailed and cleanup after all work. We did not have a problem of any significance during the entire project. The people are professional and truly care about the work they do. Please see my detailed review on the PGRS site. My wife and I highly recommend this company. The house is better than the day we purchased it back in 1988.
This is the most professional company I have worked with in a very long time. They had a company supervisor come by my residence at least 2 times every day. Most days it was 3 times. The supervisor for the subcontractors came by at least once every day. They were very concerned that I was happy with the work and wanted to answer all of my questions. The work they did, siding, soffets, fascia and gutters was superb. It looks like a new house. From the salesman who first came out, to the subs, and the supervisors you could not ask for better or more professional people. Communication was wonderful! While I probably could have gotten the job done cheaper, I doubt seriously that I could have gotten better work or a more professional group. I will without reservation highly recommend this company to everyone. If you want the job done right call PGRS and you won't be sorry!
Would recommend them to anyone. Very professional. Showed up on time and completed the work on time. Kept me in the loop with the project and even came back to my house a year later to double check everything. Ariel is great to work with.
I would recommend pgrs to everyone. They walked us through the whole process and everything went like they said it would. Construction crew was terrific!
Everyone I have dealt with at PGRS has been extremely helpful and kind. They even cleaned up extremely well after the job was completed. I would and will highly recommend PGRS to friends and family.
I recommend True Natural Gas because of their great rates, excellent customer service, and reliability. We have not experienced any issues. The lowering customer service charge is also a great benefit. Thanks True Natural Gas for your service!
True natural gas always seems to have the best prices. I've never had to guess about renewing each year. They're honest, they keep their word and do what they say they're going to do.
Couple years ago we could smell gas outside by the meter and they sent someone right out... tighten a few fittings and even went into the house to check out all our other gas related systems. Thumbs up to them.
Mark, Tim and Ansley are all amazing to work with. We purchased 2 cars and traded in one with them. They gave us great deals on both vehicles and the trade-in. It was a quick and easy process. We have already recommended them to numerous people. Thanks again. Would definitely use them again!
Amazing experience! We happened upon Graham Automotive on accident, and couldn't be more pleased. Ansley and Mark were wonderful. Non pressure sales- Mark was there to tell me what I wanted to know and let the truck sell itself. Ansley made all the paperwork happen in a lightning fast amount of time, on a Friday afternoon, no less. Absolutely the best car buying experience I've ever had.
Recently purchased a car from Graham Automotive and these guys are the best! Super nice people, not your typical pushy car salesman. They worked with me more than expected and it was greatly appreciated. I am so excited for my new car and will definitely recommend family and friends to go here!
Amazing service!!!! Tree fell on our house on Saturday night of July 4th weekend. By Sunday afternoon the crew from Richmond Tree Service had preciously removed a very large tree off our house. Crew was amazing and worked hard to remove every branch, leaf and limb! Can not recommend them enough!
Very happy with the quick response and their work was wonderful. They did their job and clean up was flawless and better looking than when they came! I would use them again if needed.
If there was a ten I'd put that. Great customer service. Great and efficient workers. So much more than I could have expected. The cleanup was wonderful. Most of all the price was great. I can't say how much I appreciate them.
Clark and washington is a very credible and organized bankruptcy organization to work with.They will also work work with you and make arrangements to pay off your balance thats affordable for you.Kudos Clark and Washington.Wish you all continued success
Clark and Washington helped me at the last minute with my house. Everything is now going good. The staff was very friendly and helpful. I would recommend Clark and Washington to anyone. Thank You.
Facing bankruptcy can be very stressing. The folks at Clark & Washington were friendly, worked very quickly and made the process much less stressing than I expected. Their payment plan for their attorney fees was very helpful in my circumstances. If you feel you may be facing bankruptcy, I recommend you go see Clark & Washington to discuss your options. I think you will feel a weight lifted off your shoulders.
Most outstanding paint work we have ever experienced. A very buttoned up company. Courteous and faithful. Will likely use them again in the future.
I highly recommend The Painting Company! From start to finish, they were on time and professional. My home looks amazing. Thank you for your excellent service.
I hired The Painting Company to repaint the exterior of my 13 year old home. I pay close attention to detail and they did a great job of making sure that everything was done to my satisfaction. Everyone that assisted me was very professional and eager to make sure that the job was done right. I have since recommended them to many of my neighbors and know they will be pleased with their work as well.
"My wife and I hired Marty to install plantation shutters in our home. He did a wonderful job. Not only do they look great but it also saves us money on our power bill."
"Marty was amazing. I was couldn't be happier with the services and the quality of work. I highly recommend Georgia Blinds."
"He always keeps the scheduled appointments date and time. Marty did an awesome job with the blinds in my apartment."
A company that does exactly what they say they are going to do for the price they quote. Quality Company, Quality Products, and they stand behind everything. Whats not to like. HIGHLY RECOMMEND THIS COMPANY!
We have used NightVision Outdoor Lighting for multiple lighting setups and we have been very pleased. They are very responsible and timely and do a great job.
From day one NightVision has exceeded my expectations. I don't ask much from anyone, but they do all the little things every time you deal with them. From Lee's first stop to draw up and discuss a plan, to Duchess handling the service calls, down to the techs who come like clockwork the week after you call … 2 thumbs up! Just wait until your first night when the lights come on!! :) You will be very happy you called! You will love your new landscape façade and your property value is sure to be enhanced.
Incredibly professional, efficient and quick to service our house from start to finish. Highly recommend Rid-A-Critter, Inc!
I love this company. Chris worked with me to give me an affordable price to do exclusion to rid house of squirrels and in crawl space snakes. Then Matt came out and worked all day blocking any way vermin's could get it. After one year, I'm still totally satisfied! I called 3 times during year to have someone come recheck attic and once for crawl space- no re-occurrence but they happily come right out! Very thorough and delightful to deal with!!
Our tech Matt could not have done a better job. On time, courteous, and no more squirrels. I recommend them wholeheartedly.
I engaged LJIA Masonry to repair a bluestone walkway which had settled severely. The crew did an excellent job, start to finish. Removed damaged concrete base, salvaged the existing stone, installed rebar and installed a flush mount drain that works flawlessly. Problem solved... promptly and professionally... not to mention their pricing was the best!
I hired LJIA Masonry to repair a stone walkway (which has a concrete base). A portion of the walkway had cracked and sank due to settling. Israel and his crew did a great job! They were able to salvage most all of the stone then build up the sunken area and replace the concrete and stabilize with rebar and then re-lay the stone. He replaced mortar along the entire walkway. I am very happy with the end result. I would definitely hire LJIA Masonry again!
Did such a great job for a smaller repair that I am using them again to remodel and repair my front staircase.
Southeast Van Lines were excellent from start to finish. I never used a professional moving service before, but they were extremely professional, on time, my items arrived in good condition. I even had my car transported! They made my moving experience so much easier. I would highly recommend them.
Ben and his team made our out of state move so smooth. Professional, efficient and fair priced. Eli and his team showed up and wrapped our furniture with care and packed it right. Delivery 400 miles away came in 2 days and Eli and team did another fast and effective unload. So glad we chose Ben and his team!
Fantastic move with Eli's team! They were fast and focused during the move but also made sure take good care of our items. We had to move into storage between selling our condo and buying our house so will be using SE Van Lines again for the move out of storage and info our house.
Wonderful company to work with. Showed up on time, installed new AC/Furnace, cleaned up and left. Edward and Oz did a great job! Thank you!!
Just purchased two 2-ton Daikin replacement A/C units (condenser and coils units only) for my townhouse. Shumate's price was much lower than two other estimates for comparable units. Their sales and installation staff were excellent.
It's been a long time since I was stunned (in a good way) by the service I received from any company, but Shumate has gone above and beyond to keep my family loyal customers. We had an AC unit installed 10 months ago and while the unit itself had some issues - Shumate never hesitated to service and repair the unit in the utmost professional manner. They showed up on time, every time. Their staff is friendly and well-mannered, and I knew I could trust them in my home. When it was finally determined that AC unit needed to be replaced - this was no fault of theirs - not only did they do it in a timely, clean and orderly manner they also replaced it with a bigger and better unit than we originally purchased. I've never felt like a number, or just another customer dealing with them. My grievances were heard and addressed and then more than adequately rectified. Shumate made me feel as though the issues we were experiencing mattered to them and they did not rest until we were comfortable with the solution. Shumate has a loyal customer in me and I cannot recommend them enough.
The crew came out, were very friendly, explained and/or listened to any questions or comments I might have had. Quite honestly, I couldn't believe the job they did in about three days with two people. The quality, everything - it was amazing.
Douglas and his team were excellent to work with and completed the interior painting in a most professional manner.
Julian and his crew were exceptionally hard workers and kept an extremely clean worksite. Windows and gutters were covered and furniture they had to move was returned to their proper place. I thought they did an exceptional job.
I am delighted with the services Stanley Steemer provided. They were on time, professional, courteous and did a very thorough job of cleaning the carpets in my home. The carpets are over 20 years old & after being treated & cleaned by Stanley Steemer, they were nicely restored. I also used them to clean my air ducts because they have NADCA certified technicians who are trained in air quality & system evaluation. Again, a team of professionals performed a very thorough job. I will call them again in the future.
Durron and his co-worker were punctual, informative, polite and efficient, Explained every step of process for duct cleaning and cleaned up as they went. When they left you would never had known they were here. GREAT JOB GUYS.
This review is in regards to an on-site estimate in regards to duct cleaning and an area rug cleaning. I could not be more pleased with the way this process was carried out. The company representative (Michael) was very knowledgeable and very professional. I received a call reminding me of my appointment and letting me know when to expect arrival. I anticipate using Stanley Steemer to at least do the air duct cleaning and will provide a review of those services once they are completed.
It was a very positive experience overall. Online scheduling was fast and easy, and our technician was on time, courteous and efficient. The results look and smell fresh. We were very happy and will definitely use the service again when there's a need.
I called SS with an emergency the Saturday afternoon before Easter and they were able to find technicians willing to come to my home and clean the wall to wall carpet and upholstered chair in my son's room within a couple of hours. They were insanely punctual and efficient ...and such good guys! THANK YOU SO SO SO MUCH!!!!!!
He was very helpful and voiced concerns and gave very helpful upkeep suggestions. I really appreciate his advice and honesty. I could tell that he loved what he does and wanted to make sure the job meet my expectations. Great Employee Stanley Steamer.
We regularly use Stanley Steemer for carpet cleaning. We believe their process of dirt extraction is the most effective and thorough of any we have tried, so recently we decided to call Stanley Steemer for duct cleaning. We are thrilled with the job they have done on the carpets as well as the duct cleaning. The house is brighter, cleaner and fresh-smelling. We will continue to use Stanley Steemer in the future, we believe it is money well spent.
Great experience from start to finish! I needed an entire home professionally cleaned. They did my hardwoods, tile, and carpet. Additionally, they cleaned out 20 years of dust and garbage from my HVAC air ducts. Ask for the crew they sent by name (Durron & Juan). They spent 8+ hours at the house without complaint. No corners cut, went above and beyond what was agreed upon in the estimate. I wish all home related service related visits went this well.
All I can say it great job. This is the best carpet cleaning company around. Great job on my area rugs and carpet. Love it. Wonderful job.
We've now used RS Andrews a couple of times now and they have been amazing! Very prompt in responding to our service requests and helpful in providing us with the timely assistance we need. This last time we had Gene and he did such an excellent job. He was very honest, helpful, kind, and understanding throughout the unexpected plumbing issue we had in our basement. He definitely did a thorough job and when he was done it was spotless! I would definitely recommend RS Andrews and Gene!
R.S. Andrew's did a wonderful job. Very good, knowledgeable and experienced technicians. They installed lights switches and ceiling fans in 5 rooms, one 18ft high. I will call them back to install light fixtures. Prices are reasonable.
I had a good experience with these guys. David Holmes put in a dedicated 20 amp circuit for my new freezer and installed a few more outlets. His work is top notch and he's very efficient. I will request his services again when needed - highly recommend.
The installers were very pleasant and professional. Loved the work and they cleaned up after themselves!!! Jose pointed out additional sources of problems in my home that I never even suspected. Overall I'm cool and PLEASED!! Glad I went with R S Andrews!
I had a great experience with my attic insulation. Obed was thorough explaining the process and quoting me a very fair price. Mikeal did a detailed, professional job taking all pandemic precaution. Everyone was extremely nice and attentive at RS Andrews. I definitely recommend this crew!
First time I've had anyone in my house since the pandemic began. They were very respectful of distancing which I really appreciated. They did work that could save me a lot of money in the long run. I felt they were very honest and knowledgeable
Two RS Andrews associates came to a house I just bought. The home inspector had given us a list of repairs. The RS Andrews people (so sorry, I can't remember their names, it was several weeks ago) spent close to an hour in my house, not only took care of my list, but fixed one more small item without charging extra, and in the end only charged me the minimum trip visit. They were professional and courteous. No complaints!
We've used RS Andrews for various projects and they have always been responsive and very honest about the issue. We love them. They are punctual, explain in detail what the issues are and do an excellent job.
The technician was extremely helpful and professional. I've been a customer of RS Andrews for over twenty years. Their service and product completion has always met or above my expectations.
The Tech. arrived on time with a can-do attitude and delivered quality work on the task assigned. A discrepancy was detected from work performed by a previous plumber, which was corrected by the RS Andrews Technician. Overall, the work was Superior, and the Quality was noteworthy. A definite recommend to family, friends, and neighbors.
My experience was great! I got same day service and my technician Jason was awesome! Jason was knowledgeable about my plumbing issue; he knew immediately what the cause and source of my problem. He showed me what needed to be done and what he did when finished. Great service!! Thanks R.S. Andrews!
Excellent service, friendly staff, arrived when expected and called ahead to let us know they were coming. This was a last-minute job to fix a plumbing leak prior to us heading out of town. RS Andrews as VERY accommodating to our schedule. The plumber had to deal with some previous plumbing work that was poorly done. Even though this was an unexpected turn of events - he was patient and performed the additional work. We could not have been happier!
The technician who visited and maintained my HVAC system was quite friendly, competent, and professional. I feel confident that the work he did was done correctly and I will have no hesitation in calling him to come back for any future work that may need to be done. Kudos!
RS Andrews is the epitome of what good quality and service should look like. Their customer service team is always available and their representatives are always on time, respectful, and go out of their way to explain how your systems should operate and ways you can improve your quality of life. I am a new home owner, and Brent came to inspect my HVAC system and even took the time to explain how it operates and how to monitor/control the system more cost effectively. Dari Payrow and Ben Kendrick running an incredible business and are always there to make the customers life better. Well done.
We've been a customer for many, many years. One of our AC units went down and we called them yesterday - came out today. Very courteous and sharp young man named Ellery was our service tech, and we'd use him again. RS Andrews is a family-owned Atlanta business and we highly recommend them.
Cannot say enough great things about SuperiorPRO Exterior. I have had really awful experiences with other contractors and get overly anxious in dealing with contractors in general. Superior Pro was just that superior and professional. They worked so hard, had no hidden fees, cleaned up (better than it was before they arrived), and came back (with the manager) to check for quality control and touch up. The price was spot on and the individuals working on our home where professional and friendly. I have already called for another appointment to get more work done. They have totally redeemed my impression of contractors. If you need painting interior/exterior, or any small building projects these are the guys you must call
SuperiorPRO Exteriors did an outstanding job. I liked the fact that the project manager took charge and I really didn't have to do anything. He explained every issue and we worked through everything together. All in all, we got an excellent job done and I am very happy. I would recommend SuperiorPRO Exteriors to anybody!
Superior Pro painted the exterior and much of the interior of our house. The work ethic of the painters was amazing! They came exactly when they said they would, worked very hard and did a very high quality job. They were responsive to our needs and maintained flexibility. We would definitely use them again.
I didn't know what to expect and this was going to be my biggest job done to my home. I always do my research so I knew exactly what I wanted, but not who was going to do it. This was a pleasant experience with a professional company that didn't take my small home for granted. It looks wonderful! I am very pleased.
Oscar Segovia did a great job of power-washing my house and deck. then applying Hardie board siding. His installation team worked so hard & did a fabulous job. Also, Jennifer Worley, project manager, kept in constant communication with me & was totally professional and honest in all her dealings with me. Great team!
Pleased with every interaction from start to start to finish: salesperson, office staff, installers, repair crew, painter...will recommend SuperiorPro to all my friends.
Mike & Miguel took care of my home, made sure every issue, no matter how small, was taken care of. Every hole was patched, every bit of soft wood was replaced, all stucco issues were addressed, fixed, and made to match the rest of the home. Excellent work, very courteous, they keep you informed, and they don't nickel and dime you. I am very pleased with them and highly recommend SuperiorPro to everyone in need of their services.
Cleve did an excellent job diagnosing the issue and identifying the root cause to the problem with a bubbling stucco wall. His "Ace" team of Joe & Paul make the corrections. Very satisfied and recommend Cleve and his team to perform any stucco projects.
Fantastic experience with SuperiorPro! Fantastic result! Excellent people to work with, from the owner to the job foreman to the office staff. Everyone exceeded my expectations. My project involved stucco repair, carpentry, complete exterior painting, and all new downspout installation. SuperiorPro handled the entire scope of work. That was the best part of the project as far as ease and peace of mind. Shout out to Mike (estimator/consultant), Dan (project foreman), Bobby (in the office), Irwin (owner), Paul (stucco), Patsy (color consultant), and all the men and women who worked on my home. Ya'll are the best! And by the way, the pricing is very competitive.
Totally thrilled with the results! I used Superior Pro 10 years ago on another house and was very happy with the results back then. After moving to another home that needed a lot of work (facia, soffit, doors, roof, windows, complete painting, etc.) I went back to Superior Pro, and I'm so glad I did! They had to repair a lot of items including work done poorly by a previous contractor and paint the whole thing. It looks fabulous! I even have neighbors commenting on the great job done. Superior is very well run and organized. There is great communication throughout the processes and scheduling, including walk throughs and follow up with an assigned project manager (Roy was awesome). No questions went unanswered. I highly recommend this company, they're the best.
Excellent service and project management. No surprise charges with SuperiorPro. Great work, on time as requested. I refer my neighbors to them all the time.
Beautiful work on my home exterior! I could not be more pleased. They were reliable, professional and got the job done in a short period of time. I highly recommend them to anyone.
I had a couple repairs done and everyone at Total Roof Solutions was super nice and friendly. They were here when they said they would be here, they did excellent work for a reasonable price and they cleaned up everything before they left. A+
I found TRS thru TrustDale, they are TrustDale certified , I called them up and within 1 or 2 days I met Ray and he put me at ease bc the previous 2 roofers I was dealing with gave me nothing but the run around, TRS is a company where you can still communicate with the owners, which I liked, and a company big enough to go ahead and do the job and submit a certificate of Completion to your insurance company, they are honest and professional, I accidentally overpaid and they called me up let me know and sent me a check for the overpaid amount,I would totally use TRS again
Above and Beyond our expectations. Pricing was great and customer service was amazing. It's called Total Roof Solutions for a reason. You won't be disappointed
We needed our unit replaced, so we called to get estimates from a few places. We chose Anytime because John Melton (sales and operations manager) was friendly, knowledgeable, and the only person that gave us multiple options to choose from. We are very happy with the work that was done and will definitely work with the company again. I highly recommend them.
I have been using Anytime for several years now. They replaced my ac units and furnace. They did an amazing job truly a fist class job. They also service my ac units and furnace twice A year I purchased a maintenance plan ( worth every penny). They have not disappointed me yet. Today I had a kitchen faucet that I purchased trough them it was a special they were offering installation included. Steve arrived and installed everything. He was very professional and everything went smoothly. He cleaned and made sure everything was working perfectly before he left. Thanks again Anytime great job.
Let me stress how personable, professional and the customer service was the best I've ever experienced. From the time I asked for an estimate to the two gentlemen who came to actually install the heat pump and the unit, the customer service was exceptional. I highly recommend Anytime Heating, Cooling and Plumbing. The two gentlemen cleaned up the debris from the installation and was very polite.
Great service. These folks have worked on 3 of my cars and always do good work at a fair price. I recommend AAMCO
Had multiple repairs and maintenance done at this shop and I could never be more amazed at the quality of work that Matt and his crew does. Nothing but good vibes when you walk in and when you leave the car there they will call you with current progress. Before moving out of state they inspected my thoroughly to make sure I would have no problems during my trip. I highly recommend this place for your automotive need from a transmission replacement to a simple oil change. These guys are awesome!
Lee Fuller and the team at Pinnacle have provided us outstanding quality and service over the years for our home. We've had windows and doors installed and the quality of the people from the installers to the office staff are fantastic. I have recommended them to my neighbors and they too are as happy as we are. You won't be disappointed!
We just had several doors replaced by Pinnacle and absolutely recommend them to anyone looking for doors or windows. We had used Pinnacle before to replace the windows in our home, and we were so pleased with their work that we immediately looked to them for our doors. Once again, their service was phenomenal. They worked with us from the start to get the right doors for our house. When the doors came in (earlier than anticipated) they scheduled an installation day convenient to us. During the installation, they made sure everything was perfect - they repaired damage from the old doors, made sure the new ones were setup right for us, and ensured everything looked great. We are so happy with Pinnacle, we will use them again and tell our friends to as well.
Pinnacle installed new windows and patio doors at my home, and I was pleased with them from start to finish. The salesman, Dennis, was easy to work with. He provided me with a quote and there were no high pressure sales tactics. Steve and his crew did a great job with the installation. The windows and doors ended up looking great, Steve explained everything thoroughly, and the crew always cleaned up my home before leaving.
My pool was not working when I went outside. Checked what I could and nothing fixed it. Called my pool lady friend who recommended Ed with Opulent Pools. He came out the same day and fixed my problem...pool is running like a charm. He had actually told me what the problem was even before he got here by my explaining the situation. Thank you, Ed for your help! We communicated by phone during this time of social distancing/epidemic, and I was able to pay through emails. Nice job! Well done! I'm grateful!
Opulent Pools is a first class place for my pool. They are always honest and straight forward and my pool is clear and clean after their chemist like brains tell me what I forgot to do. They can handle huge pile, but even if you're a little above ground guy, they're always willing to try to help. Highly recommended.
Opulent Pools did a great job bringing my pool back to life. We had neglected maintenance all Fall and Winter and our pool had become a yellow/green tinged mess. Opulent analyzed the problem and solved it in a businesslike manner. Their people are friendly, courteous and professional in their approach. They explained the problems and their solutions thoroughly but without making us feel like negligent fools, which they could have easily done. The pool is beautiful and the price was right. I cant recommend them highly enough.
Accurate Home Inspections of Atlanta did a great job diagnosing the issues with my back deck. Ivan saved me a lot of money by pointing out all the faults that had developed over the years due to either bad installation or weather. I wish we would have had them during our home inspection three years ago. He would have saved me a lot more time and money.
Mr. Pressley has been God sent. He is very knowledgeable about the level of service he provides with his Inspection business. I am grateful for his compassion and kindness which lead me to press forward in Real estate. I owe my Real estate career to him. Mr. Pressley is the man you call when you want knowledgeable and honest Inspections. This is not just a business for him he truly has a passion for people and that is the most important attribute to have. Thank you Mr. Pressley for caring and always being truthful!
Mr. Pressley did a great job. He definitely is very knowledgeable and pays close attention to every detail. A true professional and doesn't mind you asking question to get a better understanding of things going on with the home. His thorough inspection really made me comfortable in making the decision to buy my first home.
We're expecting a baby soon so when Brady heard about our desire to get new flooring fast, he not only came to out to our home on Super Sunday, he left us the samples for a week so we can see what we liked best. Having an in home consultation is the best!!!!! Our furniture our space ???. His team Edwin, Juan and Gustavo did a great job. They Moved our furniture with care and left my home in order. No mess! I'd highly recommended these guys. It felt like I was working with family and my home is ready for the our bundle of joy!
I can't recommend After Five Floors enough! We had a nightmare of a project and made one call to Landry and the job was handled instantly. The installers came out fixed the issue and did a terrific job installing the flooring in our house. They were very polite, respectful of our home, and incredibly knowledgeable. Landry followed up with me and the installers throughout the day to make sure the job was going smoothly. The level of customer service and quality work we received exceeded our highest expectations.
After Five has always taken care of our flooring needs. Landry is prompt and reliable, as well as the rest of the team. If there are any installation issues, they go back and take care of them. No company is perfect and should be measured by how they handle issues; After Five does a great job of that! I would recommend them to anyone looking for an honest and reputable flooring company who offers a good product at a fair price.
We've had bad experiences with movers in the past, so we wanted to do it right this time. I checked reviews on multiple places and chose a few moving companies to get a quote from. Ben from SE Van Lines was the most professional of the estimators we interacted with - he wore mask, gloves, boots to respect COVID-19 guidelines and asked good questions. We narrowed it down to SE Van Lines and one other company. In the end, we chose SE Van Lines and are so glad we did. We had them pack and move us, and they remained completely professional throughout. We misunderstood a few things, such as second pack day means pack and move, certified check needed for balance due, etc., but they worked with us at every step without changing the price. They also provided as much packing material we needed and threw in a third truck. Unlike our last move experience, all of our furniture and piano arrived unscathed, and every box of fragile items was well packed. Lastly, when the move was done, we discovered that several indoor boxes had been put in the garage. They came back and moved them all inside. Also the new house is all hardwood floors, and they laid moving runner rugs throughout to avoid scratching the floors. Sometimes it's the small details that really set a company apart. I would not hesitate to recommend them - 5+ stars!
We had a really good experience with Ben Hill renovations. They created to custom windows for us 7 feet wide by 10 inches tall. They cut into the side of our house framed it out and then start at the glass. It looks absolutely amazing! Exceeded our expectations. They did other work as well but this is my favorite. We will be calling them again for future projects. We also enjoyed superintendent Tonya for keeping our project on track during the installation. We will request Tonya in the future. Thank you Ben Hill.
I have to say these guys lil Mike n Caleb did such a good job at my house I would like to request them every time, they help me sleep at night with the work they do very experience they also go over and above, I can't say enough about the company and the service man, Thx
Little Mike and Drew were great! Any time they entered the house or were within proximity to me, mask usage was utilized. After servicing our squirrel issue they took time to elaborate on the process performed and what to expect in the coming days. Thanks a bunch!
I had squirrels in the attic and Breda was great to work with. From my first call to them though the entire job they were very professional and friendly. The rep that came to the house was very knowledgeable about my issues and had several options for me. Once I decided what I wanted, he was able to set the date for my service right away. The crew showed up as scheduled and were very courteous. They explained everything that they were doing. After they were done they did a great job cleaning up. I couldn't have asked for a better experience.
Fast, efficient and friendly service was refreshing. Frank was thorough and shared his knowledge of pests freely. The technicians were courteous and personable. Explained the process completely and have followed up on the exclusion as planned. Flying squirrels had been residing in the attic for years. Breda got them out and kept them out. It is so nice not to hear rodents playing soccer with the mothballs we thought would help run them out. All night long!! Running the length of the house, up and back. Up and back!! But not any longer. Thanks to Breda.
I knew that when I contacted TrustDale my worries would go away. The TrustDale guarantee and friendly staff assured me that the service I used would follow through and do an excellent job....which they did! I would highly recommend TrustDale to anyone who wants that added reassurance that services will be completed fully and to the highest standard. Benjamin was extremely professional and put our worries at ease. We interviewed 4 different moving companies but SE Van Lines not only provided the best quote they also had the experience we needed for an out of state move. Several of our furniture pieces were delicate antiques. They were carefully wrapped, stored and moved. No damage, no worries. Eli and his crew were extremely polite, friendly and accommodating. Benjamin worked with us on the terms of payment that was easy and convenient. We definitely recommend Southeast Van Lines for your move, locally or long distance!
Thank you for your quick and thorough job. It was a pleasure working with you from the first call. All of your employees were professional, non-judgmental, friendly and swift. A special thanks to Nicole, who made me feel at ease immediately and gave me good advice. I hope all is well with her and her new grandchild. Again, from the very first call I knew I was in good hands, so it was an easy choice over other companies. Also thank you for the tax information; I did not know about that and will pursue with my tax accountant. I hope everyone at Georgia Clean has a wonderful holiday season!
The salesperson was very helpful and low pressure. They gave informed answers and followed through on all the details. The crew were excellent, good communicators, polite and efficient delivering a high quality of work. I am glad we selected America's Best Choice and would recommend our company to other prospective customers.
Very good sales experience. Our salesperson knew the product well and presented the line with various options. Took all our questions and was not pushy. We could not be more pleased with the installation. They were a great team of hardworking guys. They worked efficiently to get the job completed. You are fortunate to have them representing your company. The whole experience has been wonderful. We will definitely let friends know what a great company America's Brest Choice is!
Our salesman was very informative and very responsive. He went out of his way to show us what the finished product would look like. The team that did the work were hard working and did a great job on the caulking. They were very neat. We give America's best Choice an A++!
Sales experience was excellent. Our person explained every detail and communicated with us throughout the process. The installers were very professional and polite. They maintained communication with us throughout the process. The experience was great, and I highly recommend them!
I recently had SuperiorPro paint the exterior of my house, replace siding on one side of house and on a bay window, install an exterior door, and do some other minor repairs. Chester and the Hardie Plank team did a very good job. They were extremely neat and cleaned up each night very thoroughly. Jose and the painters also were excellent and cleaned up nicely after themselves. The door installation was done first. Mike was the project manager and did an excellent job keeping me informed. He came back a couple times to adjust the door but got it working fine and had the guys come back to touch up a few places with paint. Overall I am very please with the quality of the work and the price paid. Irwin who owns the company came out to quote the work. He took out a tape measure and carefully determined the materials he would need and his quote reflected a fair price. Other people who quoted did not take the time he did. He was very quick to respond to questions via e-mail after the initial quote.
Excellent experience, salesperson gave a quote on the spot and was very competitive with the competition. As far as my project it went smoothly with no hiccups. I highly recommend Superior Pro.
Beautiful work on my home exterior! I could not be more pleased. They were reliable, professional and got the job done in a short period of time. I highly recommend them to anyone.
We had a wonderful experience with Mark Thompson and Northside Floors. Our carpet and hardwood floor was very seamless. Mark explained the entire process thoroughly and met every expectation set for our project. The installers were punctual and professional. I appreciate the care they displayed when handling our furniture pieces. We feel confident in recommending Northside Floors to anyone interested in new flooring.
My AquaGuard gutter experience was GREAT. From my first experience with the estimate, color choices, etc with Craig to the final walk around with Luke and Taylor (installation team) everything was perfect. I'm thankful for the expertise and personal service I experienced! See my picture for one corner of our before and after.
Had a great experience from sales to installation. Thanks to Rodriques and Shawn for an expert Install and keeping a clean job site. Other than the new gutters, you could hardly tell they were here! Very professional and friendly.
Extremely pleased with my new gutters!! Luke & Taylor were prompt, professional, and worked efficiently. They took the time to answer my questions and you could tell they are proud of the work they do!! If you use Aquaguard for your new gutters, ask for Luke & Taylor for instillation.
We had a tub to shower conversion in a tiny bathroom. The whole experience from the salesman to the installer could not have been smoother. They were professional and very informative in helping us make our choices. The time frame was exactly as we were told. Our home was disrupted minimally with perfect clean up. Leo was our installer and we hated to see him finish the project as he was so pleasant and interesting but we really enjoyed our first showers in our beautiful new enclosure. I would definitely recommend this company again.
Quality Craftsman is a professional business that provides a high quality work product. They were easy to work with and explained their estimate and immediately brought any changes to my attention. This is the second project they have done for me and I'm very pleased with the results. Top shelf company!!
Sales person was respectful and listened to my preferences for the remodel and payment. He also responded to my emails. Worker who did the remodel was also kind and respectful and provided quality work.
I reviewed TrustDale.com to see of a qualifying plumber to install a Toilet that I purchased & I was immediately contacted by Mr. Rooter of Atlanta. Curtis Chisholm was my plumber & he was on time, polite, each step of the way, he successfully installed my toilet & everything was left clean. You would not have known I had work done in my bathroom. Mr. Rooter of Atlanta has now gained me as a future client for any plumbing services. Thank you Curtis Chisholm & Mr. Rooter of Atlanta.
I recommend True Natural Gas because of their great rates, excellent customer service, and reliability. We have not experienced any issues. The lowering customer service charge is also a great benefit. Thanks True Natural Gas for your service!
Master Plumber, Benjamin Phillips, of RS Andrews provided excellent plumbing services in our home on 2 recent service calls. He went above and beyond what most plumbers would do. On the first call, he corrected a plumbing problem created by a different plumber. He quickly and totally solved the problem even though the original plumber said that there was nothing that could be done about it. During the visit, he also examined the other problems we needed help with and set an appointment for a second call. He then returned with his assistant and replaced our old non-functioning sump pump and alarm; and upgraded the pump ventilation exhaust system. He even ran 2 loads of towels in our washing machine to make certain that it was working and draining properly. This is the 3rd sump pump that we have had installed and no one has ever done that before. He completed several other small repairs in a bathroom and solved a problem affecting a previously installed main water line cutoff in our front yard. We were amazed that he so creatively and completely resolved these plumbing problems in such an efficient manner. To top it off, Benjamin was a pleasure to work with.
They made it look like such an easy job thought it was not. Trust me. Totally flawless experience from beginning to end. No need to shop around once you get a quote from them.
We have had the BEST experience with America's Best Choice. The customer service and attention to detail of this company is unmatched. Not only did we initially purchase new windows with ABC, but ended up basically remodeling our entire exterior- new siding, paint, gutters, and exterior doors- this company does it all and ensures that the job is perfect for your home. Every interaction we have had with ABC employees has been a positive one, from our first meeting with Roger to completing the project with Marty and Ronaldo. We are so happy with our "new" home from ABC! Highly recommend."
Excellent sales and support staff. Answered all questions quickly, including e-mails. Installation crew very professional, careful and had complete install process down to a science. Clean up and take away of old doors fast and efficient.
I had nothing less than a positive experience with ABC as a window company. The salesperson, the customer service and the technicians installing the windows were all great. Their pricing for a very good window was well within my budget. I would definitely recommend this company to anyone looking for replacement windows.
We located Opulent Pools for our pool remodel through TrustDALE which gave us confidence in their quality-so thank you. We had a great experience with Opulent. First, Guillermo (salesman and manager)is wonderfully responsive. He answered all questions and returned calls and texts often within an hour. I often wondered if Guillermo had time to sleep. His staff who did the actual work were extremely competent, punctual and so pleasant to work with. He has specialists in tiling, plastering, etc. We have a large pool and this remodel took several weeks. They spent a final 8 days curing and finishing the plaster and adjusting the new water. They also left the job site clean and organized. What a hard working group! I have nothing but praise for Opulent Pools.
Chimney Solutions replaced our fireplace. Brandon Gilbert, Jose Peralta and crew were terrific. Highest recommendations if you need any fireplace services. Thank you for providing them.
I've been using Breda for a few years now. For both inside pest control and outdoor mosquito control. The service has been great! I trust them completely to do what they say they are going to do and the results speak for themselves!
A couple of years ago I switched my termite service from another company to Breda and have been very impressed. This year I decided to try the mosquito management and the first treatment was done a few weeks ago. I cannot believe what a difference it is in the ability to enjoy my backyard; simply incredible. Last night, for the first time, I saw one mosquito. I was hesitant to try this service and now I wish I had done it sooner!
These guys are exceptional—no just spray and pay. They provide great evaluation and solid recommendations. I've used them for termite treatment (after three infestations of termites from bait systems) and mosquito control. Very satisfied.
Our experience with DogWatch of Atlanta was truly a turnkey solution for containment of our new dog. The dates of installation and training were adhered to without delays. The installer was meticulous & professional. The training showed they have a proven methodology and the dog caught on almost immediately. Follow up was a bonus surprise as they have continued to check in on the dog's progress. I would recommend DogWatch to anyone interested.
After much research we chose DogWatch to install a hidden fence around our back and front yards for our Australian Shepherd. The installer, Landon, listened to our concerns and helped us come up with a plan that worked for our dog and our yard. He left both our yard and the area in our garage where equipment was installed clean and neat. Sarah worked with us to train our dog. She was patient and answered all of our questions. She has even reached out to us several times to make sure we were making progress. Our Aussie quickly learned the boundaries. We have enjoyed seeing the pleasure she gets from "running the yard".
When our lab started jumping our physical fence we knew we needed an electric fence and FAST! Dog Watch came highly recommended and it was clear why when we hired them for the job. They were professional, worked efficiently, communicated well and provided great training so that we knew our dogs would be safe. I highly recommend using Dog Watch for your pup!
Sales visited us with samples and provided a written estimate within a day…the product was ordered and arrived within a week….install was scheduled and the job (3 bedrooms) was completed in a day…the 3 installer team worked fast & efficiently and did a superb job with minimum dust and debris, including the after job clean up…The job included moving the major furniture items…. The owner dropped by for an inspection! Payments were easily made through e-check….and the floors look great!
The PGRS team was absolutely amazing to deal with from start to finish. I went through the Trust Dale site to pick a contractor for a large job at my property which included complete gutter replacement with Rain drop protection. The team at PGRS communicated with me regularly on the status of materials and onsite work and I never had to wonder what the status of the project was. I had three install teams and they were on time, professional, very detailed in their work and cleaned up as if they hadn't even been there. This project went off with out even one small issue and to say I am pleased with the outcome and the PGRS team would be an understatement.
The staff were courteous, hard-working, honest, and efficient. And the floors are beautiful!
I just wanted to let you know how pleased our family is with the professional and exemplary job Tom and Tommy Lackey of Security Sales & Service did installing our home security system. Even though they were confronted at times by some unique installation issues, they persevered and got the job done. They truly exceeded our expectations for what we were hoping to receive. I see why this family owed company is a partner. I wish every business would practice the patience and diligence displayed by Tommy and his dad as they helped to provide for us the peace of mind were needed. Again we are so very grateful for this wonderful experience.
I found Funky Junk and loved that they had the prices actually available on their website. I sent in my pictures about what I wanted moved. I set up a time to come the day of. I got a call and was told they could come earlier for my convenience. Jermartin came quickly and removed all the materials at a very fair price. I would recommend them to anyone and everyone!
Prompt, professional pickup crew. I got rid of an old lawn mower and some construction trash. James and Jemartin made short work of my junk pile. I'm definitely a Funky's Junk fan.
I've used Funky's Junk Removal to haul away trash and unwanted items twice in the past two weeks during a project to clean up my elderly mother's condo. I booked once online, and once over the phone, and each time the booking process was simple and straightforward. The crew communicated clearly, calling when they were on the way and narrowing their expected arrival time even further than the scheduled two hour window. Once they arrived, the gentlemen who cleared away our items gave us a fair on-the-spot quote, and then were fast, courteous, and professional in their work. Thanks!
3Kings were extremely detail-oriented, thorough and the owner is very knowledgeable about remedies as well as care. They utilized specific techniques for optimal results and avoid any damage. We were so impressed with him and the results!
I found 3Kings by doing a google search and within an hour of submitting my inquiry online, I was contacted to discuss the job. We had some build up in our gutters that was in desperate need of cleaning. 3Kings is very reasonably priced and provided excellent service. They went above and beyond and even removed some debris and leaves from the roof in addition to cleaning the gutters. We will hire them again for sure!!
I used this company for gutter cleaning on my house and they did good job.
Very professional and we are highly pleased with their service. We would definitely recommend them to all home owners.
I highly recommend 3Kings cleaning service . Terrence is so conscientious and thorough. He is super nice too. He did a great job on my home that was in desperate need of his TLC. THANK YOU Terrence !
Terry was awesome and very thorough. I needed my house pressure washed. Will call again for driveway and recommend to everyone.
I have enjoyed the services of 3Kings Cleaning for several years now. They show up when they say they will, and they do great work. Good attention to details and They communicate with me well and are always willing to take on extra tasks. Great value!
Terry is such a great professional! He ensures top of the line customer service to his customers. I've reached out to him twice at the last minute & he was able to come clean my home. I'm very satisfied with the services provided by 3 Kings Cleaning on both occasions! I do plan on using them again!
3kings cleaning service was professional, prompt, and customer focused. They had great prices, followed up and followed thru with all services, stayed in constant communication throughout the process and did a great job. Easy and flexible payment process will definitely use them again!!
All I can say is WOW! I had a great experience a few weeks ago with ESOG!!! The leader of the group was Ronell and the two young men working with him were amazing! All three were super polite and very hard workers. They got the job done quick. But it was definitely FLAWLESS. I wish I had the chance to get the other two young men's name so I would be able to recommend the crew I had to everyone I know! Thank you so much to Ronell, his crew & ESOG!!!!!!
I highly recommend ESOG. Their pricing was similar to other companies we had come out, but their solution was more comprehensive. The work itself was fantastic. Josh, Gabe and the rest of the crew were friendly, professional and did a great job.
This company was one of the BEST I have ever dealt with in terms of the size of the job. Specifically, Alan was a super communicator. ALWAYS answered my emails (amazing in itself), always pleasant, always responsive. His estimate was spot on and the work they did (including clean-up) was done just as he said it would be.
Who knew you could hear "wow, your roof is beautiful"?? What a difference. Brooke and the team at Ben Hill were fantastic to work with! Very helpful in shingle selection - so nice to see a photo of your house and be able to put different shingles/colors on it. The installation and clean up went as easy as possible. I highly recommend Ben Hill Renovations!!
Ben Hill Renovations got me scheduled quickly and was onsite first thing in the morning to start tear off. The new roof looks great and I watched them install the entire roof. Great work and a reasonable price.
The roofing team stayed at work the entire time the project was taking place. They showed great attention to detail and were happy to address any concerns or questions about the project. I would highly recommend Ben Hill Renovations Inc.
Mr. Adcock was very prompt and professional when he came out to give us a quote for bat removal. He emailed the estimate with the details outlined and cost as well as a warranty. My husband and decided to go with this company and confirmed the date to start the job. Our technician Chris was very thorough and professional and explained everything to my husband on what the findings were and what they were doing? I would most definitely recommend this company to my neighbors, family and friends. Also a big thank you to Trust Dale for finding honest companies to do what they say they will do.
Total Roof Solutions is the most professional and customer service oriented business I have ever dealt with. From first contact through final inspection communication was excellent. I dealt with only one person, Ben Cawthon. His communication was always prompt, timely, and informative. The work was excellent and cleanup prompt and efficient. The roof system they installed was much better than I expected. They took extra care to solve a potential roof valley leak area. Having the same person to talk me through the entire process was exceptional. I highly recommend Total Roof Solutions.
The employees were professional and friendly, and did a thorough deep clean of my home.
Anchor Services is wonderful, everyone that has come to our home has been so friendly, kind and very thorough cleaning pros. Very accommodating and reliable.
They do a great job when they keep a consistent crew. Haley's crew is very good with lots of attention to detail.
We decided to TrustDale with out bathroom remodel and contacted a company recommended. The general manager for Quality Craftsman came out and gave us a great quote. He was knowledgeable about the industry and the competitors in the Metro Atlanta area. We feel confident in the upcoming work that's scheduled...
Thank you, R.S. Andrews, Loren did an excellent job, he was courteous, professional and knowledgeable, and he solved my problem.
This company is great. It was like I was having my dad doing my roof. Kevin was so honest. The cost was great. It's hard to say that about anything today. Our subdivision is 15 years old, so there are a lot new roofs going up. I checked with several neighbors before I looked for a roofer. I was afraid of what it was going to cost. Total Roof's price was was so much less than what I was expecting. Kevin was so professional. Their roofers were so good.
Graham Monroe with Aquaguard was the specialist that came out to inspect my property. He was friendly and knowledgeable. He made the process see very easy.
Completed job in a timely and efficient manner. I was kept informed and updated at all times. Will recommend to others. Thank you!
We needed crawl space work done to sell our home. ESOG not only gave us a fair quote, but stayed in constant contact with us every step of the way. They understood the tight timeline of the project and ultimately, the real estate transaction was successful. We tried other foundation companies in the past who was less than stellar and wished we had found ESOG sooner. We highly recommend this company.
My 50-year old house was sinking and showing excessive moisture in the main living floor. The crawl space had never been waterproofed and I needed beams for support added along with lifting the house a bit. Chad provided a detailed explanation of all that was involved and when a time was established his crew showed up on time and ready to work! Josh and his crewmates Gabe and Samarie were wonderful....they explained everything up front, answered any questions that occurred to me as they were posed, kept everything cleaned up as they worked and were a pleasure to meet. As I said in another review, it was like having your brothers show up and help you with your house. I am a very happy camper and recommend them enthusiastically..
Very happy with the recent work on my crawl space by ESOG. They were reliable and took the time to do the job right and left my basement cleaner than when they arrived. My crawl space has never been so dry and my basement has lost the damp musty smell from before. Questions and any issues were answered and resolved immediately. Big shout out to Patrick and Eric and his crew!
Ben Hill is a wonderful company to do business with. They've just added an enclosed patio for us and we are so pleased with result. They were professional and kept us informed of every detail. My neighbors have asked for their business card.
We recently had the team replace our builder-grade deck, double it in size, add a screened-in porch, and replace our windows, and a few other small things. Even before we started work, they were really patient to come by and answer questions about the products and our plans. The crew working at our house was skilled, professional, and collaborative. We especially appreciated their attention to detail. We also appreciated the support from the office and the sales team. And our project manager was fantastic! We love the new space.
We trusted Ben Hill Renovations to complete a patio extension with a roof cover, and we are more than pleased and thrilled with the completed project. Each person we interacted with throughout the project was extremely helpful and knowledgeable. Brooke and Robby made it easy to make design and financial decisions, and explained each step of the project thoroughly. Daniel was the project manager, and he and his crew made sure every part of the project was completed perfectly. Daniel even took extra time to install electrical wiring and a ceiling fan, which was not even part of the original project plan. After the project was complete and all paperwork signed, we noticed a couple issues with the concrete that was poured. Brooke and Daniel immediately contacted Larry, their concrete guy, who came out the very next day to fix the issues. We could not be happier with our new outdoor living space, and we without a doubt made the right decision choosing Ben Hill Renovations to complete to project for us; not only did they complete exceptional work, but they are reliable and trustworthy; all the things we hoped for in choosing a company to complete this project!
I had Ben Hill replace my siding, my front and back porches completely in November 2019. I am incredibly impressed with the work, the communication, the reasonable pricing, and the quickness of the project once it started. I got quotes from several contractors and individuals, but BH was the only full service package. Their all-in-one price fell right in line with the estimates I received from the siding and decking specialists when combined. It was great to have one contact to tackle it all, and I really liked how professional they were. Jason was a friendly and great salesman who worked around my crazy schedule and made sure he got a great sense of what I was looking for. Daniel was a true professional project manager who was incredibly responsive, set great expectations, and made sure I was happy from start to finish. The workers were incredibly efficient, did solid work, were sweet with my dogs, and never left the site without getting the project to a good stopping point or picking up after themselves. They fixed rotted framing, added proper backer board and housewrap, correctly cut, installed, and sealed the siding, used quality materials and exceeded building code. All of it is gorgeous and I've already noticed a savings on my energy bills. I have never been more pleased with an investment. It's never an easy or fun decision to shell out your hard earned money on large home maintenance projects, but this team made it as easy and painfree as possible. Highly recommend for sure.
Excellent service! people knowledgeable And answered all my questions. I would recommend them to friends and family.
We were having some moisture issues in our crawlspace that lead to mold. Once the troubleshooting ended we called Everdry, they came out and made their own assessment. And everything worked out. Few months later, we noticed that we were still having some issues with moisture. They came out again, reassessed. And made some additional changes to the work that they already did. No hassle, no fuss. Highly recommended.
5 stars for the LJIA team. From start to finish they were very responsive, professional, and did exactly what they said they were going to do with no pressure of "up-selling". Israel, and Ericka were fantastic to communicate with and I can't recommend them highly enough. The quality of work was outstanding and we couldn't be happier with the entire experience. Well done!
We were very pleased with the service and work done by LJIA! Highly recommend. Beautiful work, timely, patient and professional. We will certainly use them for future projects.
I hired LJIA Masonry to repair a stone walkway (which has a concrete base). A portion of the walkway had cracked and sank due to settling. Israel and his crew did a great job! They were able to salvage most all of the stone then build up the sunken area and replace the concrete and stabilize with rebar and then re-lay the stone. He replaced mortar along the entire walkway. I am very happy with the end result. I would definitely hire LJIA Masonry again!
The installation team did a fantastic job with my crawlspace encapsulation project! Mikey A, Mike K, Jordan W and Curt are a terrific crew, very professional, and kept me informed about the work all along the way. I really appreciate the crew foreman, Mikey, and the great teamwork demonstrated by the crew. Each morning they arrived on-time and worked diligently throughout the day. We are very pleased with the results! Team – thank you again and job well done! You're the best crew!
We had a great experience with all the people we interacted with. Daniel Steel was very helpful in explaining the options and priorities of the repairs/installations we needed without being pushy at all. I never felt like I was being pressured into any of the options. The installation crew were also very kind and courteous. Shout out to Avery, Country, and James for the great work and for keeping us informed on the progress while the work was being completed.
We had a great experience with all the people we interacted with. Daniel Steel was very helpful in explaining the options and priorities of the repairs/installations we needed without being pushy at all. I never felt like I was being pressured into any of the options. The installation crew were also very kind and courteous. Shout out to Avery, Country, and James for the great work and for keeping us informed on the progress while the work was being completed.
The installation team did a fantastic job with my crawlspace encapsulation project! Mikey A, Mike K, Jordan W and Curt are a terrific crew, very professional, and kept me informed about the work all along the way. I really appreciate the crew foreman, Mikey, and the great teamwork demonstrated by the crew. Each morning they arrived on-time and worked diligently throughout the day. We are very pleased with the results! Team – thank you again and job well done! You're the best crew!
"Cody & Connor did a great job. They were on time, explained the process and made sure they answered all my questions. They cleaned up when finished and made sure we were happy with the results before they left."
It was a pleasure to work with One Stop from 1st call. Very professional and reliable. They have an amazing team to get job done on time. Highly recommended!!
Nave and his team were responsive and immediately addressed my concerns. They were able to advise on a path forward and walked me through the process. We plan to use them for remodeling and will update this review.
One stop is a great company to work with. Very professional and responsive. Strongly recommend for other customers.
Great team and price. Had a wet basement repair with mold and Omer and crew were able to make quick work of the project. Would definitely recommend and One-Stop-Restoration...
I had a major leak that completely saturated our upstairs master closet and the guest bathroom downstairs. Since this was on an exterior wall the insulation, drywall, carpet and tile had to be removed and replaced. This happened late on a Friday evening and I was frantically calling every number possible for help but most businesses were closed. One Stop Restoration was the only business I could reach. Nave came out early the next morning to assess the damages. He immediately scheduled his crew to come in and rip out the wet materials and start drying everything out before mold began to grow. Nave helped work with insurance on both the water remediation and repairs and made the process very easy for me. One Stop Restoration was great to work with and I would highly recommend.
This is my second time working with OneStop and they once again have done an amazing job! We had a leaky pipe in our upstairs bathroom so we reached out to OneStop to help with the remediation and remodel. Omer, Nave and their team were responsive, punctual, polite and the quality of their work is unmatched. They were extremely helpful, easy to work with, and we couldn't be more pleased with the remodel. They really go above and beyond to make sure their customers are satisfied and are willing to assist throughout the entire process. I highly recommend their business!
Fantastic! That is how I would describe my experience with the One Stop Restoration team. Even though having my bathroom and downstairs ceiling flooded is a very stressful situation these guys came through, and exceeded my expectations. First of all they were the only ones who responded to a late night call. The other so called pros open 24/7 did not even pick up the phone. The Manager Omer was at my house within 30 minutes, assessed the damage and setup dehumidifiers. He got his team over first thing in the morning and they spent the entire day with the remediation process. They also do restoration and work with insurance to make this a pleasant experience. As others have stated their calm and reassurance in this crisis is what is amazing. No one should have to go through dealing with water or fire damage but if you do, please call One Stop right away. You will be glad that you did!
The OneStop Restoration team was very professional and communicative for the entire process. I called the minute I noticed water leaking in my home and they were there with 2 hours. The quality of the work was great and the guys were very polite. Thank you to the entire team!
We woke up to our kitchen ceiling raining. This being my first home, I was panicking and had no clue what to do. At 7:20 am, I called one stop. Nave answered and was professional, empathetic and knowledgeable. He walked me through what to do and within 30 minutes, he had a team at our house. Nave and Omer removed the water quickly and ensured no mold. They worked carefully and soooo quickly! They truly earned every star!
A super duper "Thank you" for being so professional, caring, and most of all having a sweet spirit. It means so much to me to receive the outstanding customer service that you have provided. I will always refer your company and I will continue to use your company
We are super excited about this company. With everything from Charlie in Sales, Aaron in Management and Jeremy the Fence Installer , they left no stone unturned. Their strong attention to detail, their Professional Demeanor and Superb Customer Service speaks volumes to anyone seeking a Home Improvement Company that treats you like family. We couldn't be more pleased with the outcome of our fence. Jeremy is so talented at what he does its breathtaking beyond measure. Such a skilled craftsman. Charlie's informative options and witty banter made purchasing the fence as easy as pie. There is Aaron who finalized the entire process and assured our complete satisfaction, that we highly recommend this company . Thank you Americas Best Choice!
They made it look like such an easy job thought it was not. Trust me. Totally flawless experience from beginning to end. No need to shop around once you get a quote from them.
Ask Dale
Have a question to ask Dale? Fill out the form below and we will get back in touch with you as soon as we can. If you have a question or concern regarding one of our Partners, please visit the Contact-Us page.
Thank You!
The TrustDALE Guarantee
Most reputable companies offer guarantees, but guess who's in charge if something goes wrong? Every TrustDALE recommend service has agreed – in writing – to place Dale in charge of Making It Right. That's not just confidence in their ability to deliver excellence, but great peace of mind for you!
Dale's New Book:
Don't Get Scammed: Get Smart!
SCAMMERS BEWARE: SEASONED CONSUMER INVESTIGATOR DALE CARDWELL GIVES READERS A GAME PLAN TO AVOID RIP-OFFS
TrustDALE in your Community