Never

Risk Your Spend Again!
Quality Services protected by our exclusive $10,000 Make It Right Guarantee™ Learn More

We have such confidence in our recommended companies that we will safeguard your investment with our $10,000 Make It Right Guarantee™.

Call or email the companies on our site using the information on their TrustDALE page.
If you are not happy with the product or service, then call TrustDALE and we will work to Make It Right!
Our companies agree to put Dale in charge of making it right.

Find out More
Search in College Grove, TN
and surrounding areas
or Search by Category
SERVICES IN COLLEGE GROVE, TN
How To Use TrustDALE
It's easy! Most consumer referral sites require far too much of your personal information. TrustDALE requires NO personal information Just type what you are looking for in the search box.
Top Story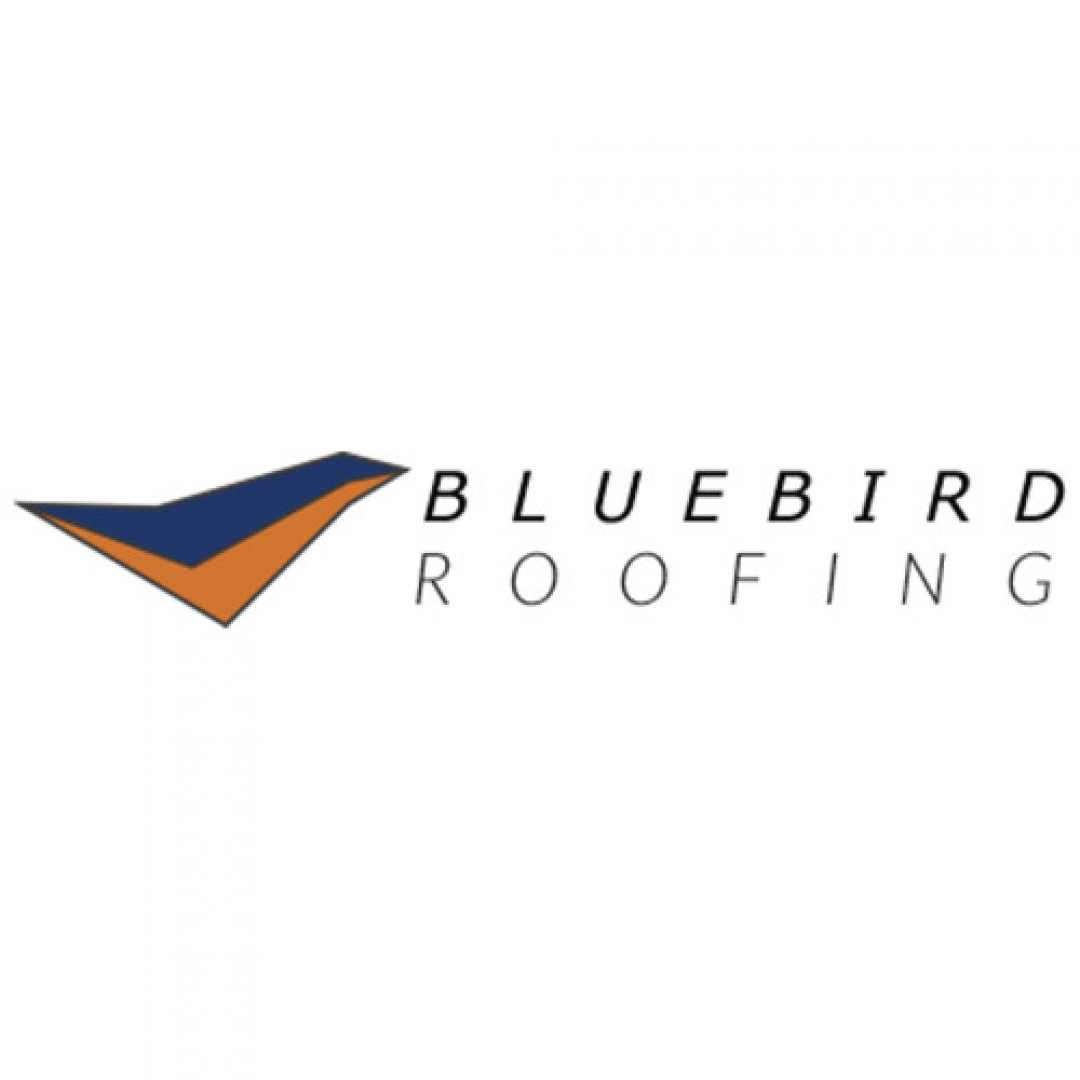 TrustDALE is excited to welcome Bluebird Roofing to the TrustDALE Circle of Trust. With Bluebird Roofing, you get the very best roofing in Mt. Juliet and the Nashville area, all at competitive prices and with exceptional customer service.
Provider Reviews in College Grove, TN
Clark and washington is a very credible and organized bankruptcy organization to work with.They will also work work with you and make arrangements to pay off your balance thats affordable for you.Kudos Clark and Washington.Wish you all continued success
Clark and Washington helped me at the last minute with my house. Everything is now going good. The staff was very friendly and helpful. I would recommend Clark and Washington to anyone. Thank You.
Facing bankruptcy can be very stressing. The folks at Clark & Washington were friendly, worked very quickly and made the process much less stressing than I expected. Their payment plan for their attorney fees was very helpful in my circumstances. If you feel you may be facing bankruptcy, I recommend you go see Clark & Washington to discuss your options. I think you will feel a weight lifted off your shoulders.
I had bids from four different painting companies. Nashville Painting Company came highly recommended and was very competitive. The entire team (crew and support staff) did a great job, communicating along the way. A highly recommend them.
This company is absolutely outstanding. They painted our upstairs and were professional, on time and did fantastic work in 2 1/2 days. They were kind and so careful not to get paint on our floors or brand new carpet. We had 2 project managers from the initial meeting to the conclusion and they were excellent. Their names are Justin and Brandon. Carly in the office was great too as she handled a couple of additions to the work order. They were also very reasonable. I encourage you to give them a try.
Our company has been building and remodeling in Nashville for years. One of our clients recommended Nashville Paint Company to us. We gave them a try and quickly found that NPC is head and shoulders above the others! They have a process in place for each of their steps. We know what to expect along the way. From sales to project managers, their communication is on point. With each experience, we are convinced they really care about their customers. Highly recommended!
Absolutely FANTASTIC custom work and design! I would highly recommend Artisan Custom Closets for any of your custom design and install needs. The Artisan team was dedicated and devoted to creating the closet and office space that I envisioned while adding their magical touch! Danielle listened to my needs and wants and was able to provide exceptional design ideas, guidance and results. She thoroughly talked through all of the options for each space, designed both efficiently and in a timely manner, and made the process from start to finish easy and fun! Artisan's work is truly unmatched.
I just want give a huge shout out to Artisan Custom Closets. They have a done a phenomenal job helping with me my garage storage and master closet builds. Great design work with many options . Very prompt to returning phone calls and coming in home to discuss the build. I would highly recommend them if your looking to transform any space into a work of art and something you will love for years to come . What a great experience and look forward to some potential builds in the future . Keep up the amazing work Artisan Custom Closets.
I am so impressed with Midstate flooring. This is the 2nd time I've used them and I'm so happy with their work. Mr. Don and his team went above and beyond to make sure my flooring was done perfectly and as soon as possible. The guys were very thorough, neat and also cleaned up after completion. I always check reviews so I hope this helps you make the correct decision on your flooring job. Choose them and you'll be happy! Simple as that.
Very kind, caring business owners. I carpeted my garage remodel and it didn't take months of waiting like all the other stores were telling me, done very quick!
Very pleased with carpet install. Prices seemed competitive. Replaced upstairs carpet. Installed about a week after purchase!
Gutterman of TN installed new gutters on my home. The owner went out of his way to assist me in getting the job done the way I got the best value and long term benefits. Since I needed my house painted as well as where the gutters hang, he was kind enough to recommend a painter. The painter came and painted after Gutterman removed the gutters and then returned and replaced the gutters The gutters look great and are functioning perfectly. The Gutterman employees were punctual and professional. I cannot think of a time I have had better service on my home. A big thank you to Gutterman of TN!
Scott is the consummate professional. His crew knows exactly what they're doing and they are polite and professional as well. They installed beautiful copper gutters on the front of my house. If you want it done right, with a man's personal guarantee, Scott is your guy.
This is my second project with Gutterman of TN. Excellent service just like last time. While the first project was installing new gutters, this project had two unusual pieces. One was replacing a 20-year old sagging gutter that didn't drain properly and was causing some water issues in the basement area. The Gutterman crew came out and solved the problem in a couple of hours. The other part of the project was a custom drain they fabricated for my pergola roof so the gutter is "hidden" from view. Very versatile team. Scott and his crew are great to work with. Recommend them to friends and will always be my first choice to call.
They just finished replacing my damaged roof from a tornado that came through. Justin was super helpful and knowledgeable and answered all of our questions. He was super patient with our insurance and the longest process was getting everything squared away with our insurance! Would recommend them for any of your roofing repairs. They got my roof replaced in one day and it looks fantastic. My husband and I are very pleased.
We are so happy with our Roof Installation. Justin Snow worked so hard to get insurance to cover the majority of our roof so we would have to pay the least amount possible out of pocket. He was always so responsive and followed through with any of our requests. Our roof looks fantastic and they made sure they left our house looking better than it did before after cleanup. I highly recommend Justin and MidSouth Construction and we are looking forward to using them again for other projects.
First time roof replacement and Justin put my mind at ease every step of the way. Recommended upgrades that were not that expensive and explained all of the options. Crew arrived on time and knocked it out early. Cleanup seems to be extremely good too. I would recommend them so much I am having them quote on other projects. May not be the cheapest around but you get what you pay for and I didn't want to regret going cheap on something this important. No regrets.
Jason Sterling was my contact. He was knowledgeable, professional and responsive. His crew did an excellent job. Jason supervised their work and inspected the end product. I had an exceptional experience with MidSouth due to Jason's efforts.
Everything about Chris and the company was phenomenal I would highly recommend them to anybody and will probably be using their service and again for other stuff
Could not have asked for a better company to go through than Mid South Construction when an estimate was needed in a short amount of time. Justin and his team went well above anything I could have ever prayed for. Extremely professional, friendly, thorough, very informative on what was needed to be done and why. The best customer service I have ever had the opportunity to experience, his response time was a breath of fresh air, going well out of his way to provide me what I needed when I needed it. I can not say Thank You enough, Thank you Justin. I look forward to working with you and your team.
I have all praise to MidSouth Construction. The work was swift and beautiful. I commend Justin Snow for making this thing possible. He is very dedicated to his work and is very professional.
We had some wind damage from all of the storms that came through Kansas. Oops, I meant Nashville. We had some water damage inside where we had some drywall replaced. We ended up having the roof replaced and damage repaired on the inside. Justin Snow with MidSouth Construction did an awesome job of arranging all of the repair work. He genuinely listened to our concerns and went out of his way to insure the repairs were completed to our satisfaction. I highly recommend MidSouth and Justin for any repair work you may need!
I have worked in and with the construction industry for several years across multiple projects, and while no team is perfect, Justin at Mid-South worked tirelessly to make sure that our needs were met and that ultimetly we were happy with all aspects of the project. Many times going above and beyond what was required. I would use and recommend Justin again without reservation.
Mid south construction did quality work on my home.. I am beyond pleased with their service and expertise. Definitely a go to for any other services I may need in the future.
First of all the Project Manager, Chris Rooker, was very professional to work with. The crew Chris put on my house did a great job. Everything went smoothly from installation to clean up.
Jason Crabtree with MidSouth Construction did a fantastic job replacing the roof on my house and shop. He was straightforward in all of our dealings and was on site to ensure the quality and timeliness of every aspect of the job. He was even on the roof helping one day when the crew was shorthanded. THANKS JASON!
Brad Pallares and his team Brennan and Tommy did an amazing job on our crawlspace. I first noticed how clean and organized their truck was. Every tool had a place and nothing was thrown about during the project. Next, I was amazed at how quickly they were able to dig out the trenches, install the sump pump, and encapsulate our crawlspace. Every phase of the project Brad made sure I understood what his team had accomplished and what his next steps were. He is calm and listens to all questions. You can tell his team works well together, very professional, and trustworthy. Thank you for your hard work!
Wow, Fernando Mendoza is the best! So thorough and respectful. He did a great job of explaining the process. Very professional. Anytime someone gives me their cell phone number to call should problems arise, I'm impressed.
I am very impressed with Frontier and all of their team I have dealt with. Fernando was very knowledgeable, professional and efficient! We were amazed at how quickly his team was able to take care of our basement water issues! Thank you for a job well done!
Matt, Ben and Brennan performed the job perfectly. They were professional and on time. The crew managed multiple task and demonstrated an eye for detail, which was much appreciated. Nothing but good things to say about the guys and gals at Frontier, very happy with the finished product!
Sandy and team were excellent and went beyond the original order of solidifying our floors with the crawlspace support jacks and beams. We are finally rock solid :) Very highly recommended!!!
Mike and his crew was very nice, helpful and willing to answer all my questions. It was very clear that Mike cares more about doing the job right and to the very best of his ability, rather than just getting the job done. I feel very confident in the job he did.
My foreman (Fernando Mendoza) was early to the job, kept a clean worksite, finished quickly while maintaining all of the quality I expected, and was very thorough and professional. I have had both an exterior drain and a complete perimeter drain installed throughout my basement. After 2 years I have had ZERO leaks in my basement that used to regularly flood. Work that lasts at a reasonable price! A good company indeed!
I am very impressed with Frontier and all of their team I have dealt with. Fernando was very knowledgeable, professional and efficient! We were amazed at how quickly his team was able to take care of our basement water issues! Thank you for a job well done!
Carlos Guox was our on-site supervisor. He ensured our basement repair was completed seamlessly and smoothly. The repairs were completed within the specified time as our bid stated. Due to unforeseen circumstances there was a change that cost more than our bid - Frontier absorbed the cost. Our basement repair was professional and upon completion Carlos went over the system and answered all our questions. We are very impressed and highly recommend Frontier Basement Systems.
Fernando and Jose called to let me know they were on their way. They arrived on time and were courteous and went right to work. They were professional, skilled and thorough. I appreciated their taking time to answer my questions. Highly recommend this company. Very impressed and pleased with their employees and product.
We had Brad, Brennan, and Matt come out to our house to put in smartjacks. They were very pleasant when they arrived. They were scheduled for 2 days and finished in a day and a half. They cleaned up the area before they left. I would highly recommend Frontier to come do any work on your house. Very professional guys! It costs a pretty penny, but well worth it. Our floors seem more level and things don't rattle when we walk through the house. I give Frontier 10/10!!
Mike (Tony) and Ben did an absolutely wonderful job on our two projects. Lifting our walkway and sealing/finishing of cracks in our driveway went flawlessly and Mike did a great job of communicating just what was going to happen and the possible challenges they may encounter. Very clear and concise communication and expectations set. I really appreciate the craftsman level work completed and they left the job site as clean (even cleaner) than before they got there. Cannot recommend these two gentlemen more as well as Frontier Basement Systems and their communication (live and automated). Ashley was superb in that role. I would not hesitate to call Frontier for any future needs or recommend to anyone. Thank you.
This contact and company is a responsive, reliable, dependable and trustworthy resource for roofing needs. We used them this December for full roof shingle & gutter replacement and they delivered on every aspect of what they promised. Lets hope you do not need them but if you do, you can depend on them. They also will come out and do a free roof inspection when you would like. Ask for John!
It was a pleasure working with Chris from the start as I had been thinking of replacing my roof over the past two years. Storm Guard assisted me from start to finish and did a fantastic job ! Was blown away by the number of roofers they provide, so much so they finished the project in less then expected time. Storm Guard also took great care in moving my dish so that my internet access (my livelihood) was only disrupted for a minimal period. I recommend Andy and Chris if you need a new roof as well. Thanks Storm Guard!
Great customer service, know their business very well and completed the job as scheduled. Andrew also helped us recover what was due from the insurance company who had been obstructive for months. The roof looks great and is leak free so a complex job well done.
Fantastic customer service. The job was done when they said it would be done. They completed the job in the timeframe they quoted. Chris and everyone at Storm Guard we outstanding!! I highly recommend this company.
They were timely professional and honest about the repairs. I highly recommend and will use them for future needs
The Storm Guard Team did an amazing job. Dealt with a tough insurance company and handled everything from start to finish. I highly recommend them. Great service, very professional, polished, on time, and they do what they say they will do. A+++++++++
Storm Guard was the easiest company we have ever worked with. They were extremely professional and walked us through everything every step of the way. They were always prompt to respond to any questions we had. They did excellent work and made sure to clean up behind themselves. They even helped with some headaches dealing with our insurance company, and they've called to check back in with us to make sure we are still satisfied. This company truly treated us like family, and we can't recommend them enough!
Storm Guard RC did a fantastic job replacing our large and complex roof and Andrew and his team were extremely professional, efficient and responsive at every stage. We were especially impressed at how smooth and easy communications were, and Andrew was always available when we had questions or needed more information.
I had a small job (a single piece of siding blew off my house). I contacted them and they got me a quote in a timely manner. The job itself was finished in a few hours. The siding looks good and is color matched well. They were on time and had good communication.
I had them repair my roof and put in new gutters. They made sure everything is perfect. I highly recommend them to anyone.
We contacted Storm Guard in mid-2019 as we had substantial damage to our roof, gutters, and other structures due to straight-line winds. Lee Hoagland was our dedicated sales professional, and worked tirelessly to get us taken care of with a new roof, gutters, trim, and other pieces that were damaged by the windstorm in May. Storm Guard took exceptional care of our needs, and Lee is also very proficient at trim work and building steps. We now have a brand new roof and gutters, and I highly recommend Storm Guard and Lee Hoagland to take care of roofing and exterior needs. Storm Guard starts every relationship with a free roof inspection to determine if you have wind or hail damage to your roof. Lee can be contacted directly at (859-FIVE THREE THREE-3438), and we cannot say enough nice things about him and the company he represents. Storm Guard recently won the Music City awards for best roofer in Middle Tennessee, so give him a call!
Andy and Lee were great to work with. We had a lot of issues dealing with insurance but Andy was a pioneer in fighting for us to get be taken care of. Great company and our roof and gutters look amazing!
We recently got a brand new roof -- covered by insurance -- and we are extremely happy with the quality of our roof and the service provided by Bluebird. Curtis Ward was our primary contact at Bluebird, and he was very responsive, knowledgeable and professional. The team that actually put on the new roof was great, too. It took them two days to take off the old roof and put up the new one. They were on time, worked hard and did a thorough job of cleaning up after they finished. Highly recommend!
We couldn't be happier with our new roof from Bluebird Roofing! We had massive storm damage from the May storms and needed to replace our roof. We called Bluebird and were lucky enough to get ahold of Curtis. Curtis helped us deal with the insurance company and select the perfect roof. We were very happy with the whole process. Curtis and all the employees we dealt with were professional and knowledgeable! If you need a new roof, call Bluebird, you won't be disappointed. Thanks to them we have a new roof we love!!
Fantastic experience! I picked Bluebird after reading their excellent reviews on Google. Super nice people, responsive. Had new gutters put on our house in Lebanon. We are very pleased. Looks great and the people were a pleasure to work with. Took about two hours. I highly recommend Bluebird and plan to use them again in the future. 100% satisfied customer!
I never had a garage door issue until recently, so my home warranty company sent Cornerstone out. They truly exceeded all expectations I could imagine having for this service. They repaired and replaced my unit and it was a very seamless experience. 5 star service for sure!
Filed a claim through my home warranty company on a Sunday afternoon and got a call from them that same night to set up a time to come to my home the next day. They said between 1PM and 4PM and that they would call when they were on their way. They called at 12:40PM to say that they would arrive at my home in 45 minutes. Once arriving around 1:30, they quickly confirmed what I thought had happened, broken spring, was correct. They then removed the old system and installed a newer and safer system back on the garage door and tested it multiple times to verify that it was working properly. After all was said and done, they were done in 35 minutes, accepted a card for payment and headed to their next job. Very pleased!
They send the technician the same day I call to schedule an appointment. The technician were friendly, polite, explained all the work they did. If anything else needs to gets to happen to my garage door again I will contact them. Best service ever
We've had such a great experience with LawnWise over the past year. Our lawn could not look better! And Tyler, our technician, was a fantastic resource for us. He knew every weed we had, how they grow, and how they were going to treat them. There's not a weed or crabgrass in sight. If you're passionate about having a great yard, choose LawnWise. Great people, great company!
This company is great! They always go above and beyond for their customers! We've used them for a year now and our yard looks great and have no problems with pests. Highly recommend them! And a big shout out to Jon who is always helpful.
I'm honestly blown away by this company. I got quotes from Lawn Wise and 3 other large chains. It took weeks to get them from the other companies and was told once I decided they could come out in a few weeks. Y'all- I reached out to Lawn Wise On a Wednesday night, got everything sent to me and setup on Thursday and they came on Friday and performed the service! Their prices are great! The communication is phenomenal. I worked with Jon and he is super on top of everything. Exactly what I needed while trying to get this completed while working from home as a nurse. Courtney was my tech and even took care to put things i accidentally left in the backyard on the patio for me. Highly recommended!
We have two units that are older that needed maintenance/service. After reading reviews and asking around for suggested companies we landed on Shumate heating and air. I could not be more pleased with the prompt service and communication! Our service gentleman was Jimmy he went over and above to make sure to answer any questions we had regarding our units. He worked fast and efficiently explained what he did as well as offered suggestions to help improve efficiency of our units! Thank you Shumate heating and air for keeping us up and running during these winter months!!!
Shumate Heating & Air gave me peace of mind with a thorough maintenance on my Trane Heat Pump unit at my recently purchased residence. Our serviceman, Jimmy, provided a detailed overview, and went above and beyond to ensure my unit was functioning properly. As a single mother, this service is worth every penny in my budget to ensure I can get the most life out of the unit and avoid costly replacements.
I moved from Atlanta to Shelbyville and was extremely shocked to see Shumate had opened a location in Tennessee. My surprise was a great thing for me so now I can continue with a company who's deliverables I was already familiar with. This was real important for me since my wife was drawing colder and colder after my heat went out. She was losing patience as she hates being cold and Shumate was here fast. Glad not much has changed since I left Atlanta.
Tanksley Tree Service is top notch! The service guys are knowledgeable, professional and great to work with! Special kudos to Steve and his team. They removed tree limbs on very short notice which were affecting my service lines and cleaned everything up beautifully. I highly recommend this company!!
When a tree fell and a large section was on our house they were there within minutes to look at it and the crew was back within a couple hours to start the removal process. So grateful they were so quick so we could get roof tarped before the rain!
Issac and team did a great job with communicating delays during the rainy season and taking down the trees. They cleaned up everything nicely, and while an electrical line was affected, they made sure to follow up and resolve the issue. I would use this team again. The value and quality of service was appreciated.
We had our back patio screened in and are very pleased with the quality and look! Jake Greene did a great job helping us decide on the perfect look and material for what we were needing. Scheduling was easy and once a crew was assigned, we were amazed at how quickly they came out. The installation crew was professional and efficient. We are already getting asked by neighbors about who we used and we can't recommend Palm Beach Enclosures enough!
Just had my back deck covered and screened in by Palm Beach Enclosures. I love it! I plan on having them put windows in next year so I can use it year round. Can't wait to start using it! Thank you, Jeremy...
Wonderful in every way! Customer service was top notch, so attentive to our needs. Our project was not at our primary home which can really complicate things, but they made it easy. I can't say enough about how beautiful the 4 season room is, changed from a screened room. We use it constantly and already have had our friends use them for theirs which also is beautiful!
Artisan helped me remodel my garage....best decision ever! Extremely professional, highest quality products, and everyone from designer, office staff, and installer were extremely professional and personable. Will definitely be using them again!
Absolutely loved working with Artisan Custom Closets Nashville! Quick, professional, and in tune with every customer! Can't wait to work with them again in the future!
Danielle McCullough was amazing to work with. Out of everyone we "interviewed", she was the only one who listened to our wants, needs, budget, etc.
The Diligent home inspection was fantastic! Scheduled with ease and they were amenable to coordinating my clients meeting time with the inspector. The report was thorough and also provided repair estimates within which separates them from the competition! They're#1 on my vendor list!
Diligent did a wonderful job conducting a home inspection! The employees were so nice and answered all my questions. They not only gave a detailed report but they let me know that I could call regarding any of things mentioned in it at any given time. High quality, great service, and wonderful team! Would use again for sure!
The Diligent team is impressive in their attention to detail and customer service. They have given my family a complete review of the home we are purchasing, and we feel confident about what we are moving into. We live in Uganda and will move to Nashville soon, so we wanted the best performing our inspection. Diligent delivered!
I'm a very busy real estate agent and used Diligent for the home and radon inspections for my own personal home purchase, in addition to recommending them highly to my buyers. Their fees are pricier than other companies but I trust them the most because they're the most thorough and professional. Definitely worth it considering the large purchase investment of a home or investment property.
Great experience with Diligent. They did a mold test, radon test, and general home inspection. Diligent worked with me to get the inspection done quickly, and were thorough and walked me through major issues, and repairs I could do myself and/or hire a handyman.
After I purchased the home Michael Conrad the owner was kind enough to help me out with an issue i had concerning a previous Radon test. I honestly cant speak highly enough about my experience with this company.
I have done my share of home improvement projects over the years with contractors. The guys from Koala are probably top of that list. Jared did the initial inspection and reviewed all with me to ensure I understood options and process. On day of the installation, Jared and Shawn did the work and it was smooth, fast and professional. They also did an great cleanup. Their price was 15% higher than the lowest quote but that guy quoted over the phone with no visit. I am happy to pay a bit more for someone who cares enough to do it right.
I had a few questions about my homes insulation so I gave Koala a call for a few their opinion. Jared came out to go over everything with me. My experience from beginning to end was nothing less than exceptional. Professional, friendly, educational, quick, efficient, and for my experience seemed very reasonably priced.
Great company! Jared was professional and responsive. Very knowledgeable about the product and took the time to explain and answer my questions!
Working in property maintenance I've dealt with many contractors. I've seen good, bad and ugly. The level of service I experienced with Mr GoodRoof was top notch! I would highly recommend Mr GoodRoof to my friends and Family, and residents. Mr GoodRoof provided excellent customer service, quality work and the staff at Mr GoodRoof was prompt, professional and courteous!
Mr. GoodRoof was prompt, courteous, professional and gave excellent service at a great price. Highly recommend.
Mr. Good Roof was very professional and prompt with their services. I highly recommend using this company! They go above and beyond for ALL their customers and are so great to work with.
Mr. GoodRoof was prompt, courteous, professional and gave excellent service at a great price. Highly recommend.
We recently got new windows from Mr. GoodRoof. The whole process from start to finish was great! Everyone in the office and installers were easy to work with and made the whole experience stress free and quick. They were all very professional and very friendly. We definitely recommend anyone needing new windows to contact Mr Good Roof ASAP!!
Mr. Good Roof was very professional and prompt with their services. I highly recommend using this company! They go above and beyond for ALL their customers and are so great to work with.
Alex and his Team at Orange Facility Cleaning are the best. The quality of work is impeccable, yet always Professional and with competitive pricing.
I would recommend this company to anyone in need of a cleaning service. We had some serious green gunk and grime on our back siding, and now it looks brand new. Great value for the quality of work performed. Highly recommended!
I used Orange Facility for power washing services on some of my properties. Their team was very professional and showed up on time. Management also took the time to stop by and provide me with additional tips on how to maintain the beauty of my properties. Thank you Orange Facility!
My husband and I purchased a house that had a sewer leak and mold issue in the crawlspace. We called R1 of Middle TN, Inc. to inspect the area and give us a list of the repairs that would be needed. Jim was a delight to work with! He gave us a comprehensive list of repairs needed, a narrative summary of the work to be done, and made him self available to answer any and all questions we had. Even a week after the initial inspection. We were unfortunately unable to hire R1 for the repairs because the sellers required us to let them choose their own company, but the customer service we received from Jim has definitely convinced us that if we ever have an issue arise in the future, we will call R1.
My dishwasher flooded, spilling water into my hardwood floors. I called Jim at 7:00am and he had people at my house by 8:30 that same morning. They set up their equipment and came to check on it everyday. They worked with my insurance and made it so easy for me. Great job guys!!! I appreciate you!
I highly recommend R1 for any home repairs. I have used these guys multiple times for relatively large and small projects at different locations. They are always extremely professional and deliver quality work, on time.
I was incredibly impressed with the level of responsiveness from R1 and how quickly they were able to help. As a realtor in Nashville, surprises can pop up last minute before closings. R1 was able to see the urgency and quickly came to the home to assess, provided immediate feedback and advice, and within 15 minutes had sent a proposal for the remediation needed. They also followed up twice- once to review what would be going in the report and twice to confirm the quote had been received. I would highly recommend them to anyone!
Top notch service. The most professional company that I have found through this entire experience with mold. If you are looking for a company that you can trust & guide you along the way....this is the one I trust. Extremely knowledgeable.
State Farm told me to call Restoration One. This was a free estimate. Gene was very helpful, and he checked the insulation. There was no water in insulation. No work needed to be done. I would recommend this company to others.
Had discovered a leaking toilet and water that had leaked under my bathroom tile. We had stopped the leaking toilet and removed some tiles to sop up most of the standing water. Then came across black mold under one of the tiles and stopped. Called R1 first thing the next morning and Desmond Campbell was there before lunch. Desmond verified that the leak had not spread to adjoining rooms but that there was water from leak under the floor beneath the house. By 5 pm more help had that day all the tile was removed, Mold treated and dehumidifiers and blowers were set up in bathroom and under the house with the help of 2 more R1 employees. Desmond was very knowledgeable, conscientious, and hard working. Highly recommend him and his company R1 of Middle TN!
Jim and the team at Restoration 1 were prompt, efficient, timely, responsive, and very professional. He provided a great quote and service and we will definitely be using their team for our needs. Highly recommend!
I don't usually write reviews, but they honestly did an excellent job. I had Jim as my technician, and he was very professional and friendly. He quickly came in and tested the area. He also explained how I could easily fix the problem on my own, which was very nice as they could just as easily never said that. I will certainly always use them for any jobs I need done in the future. I highly recommend them.
We had a fantastic experience with 360 Painting. Sharon took incredible care of us: she was responsive in communication, made sure we were happy with the results, and was friendly every step of the way. The paint job is top notch, very high quality, and a quick turnaround! We are impressed with how smoothly the entire process went. Highly recommend!
Quick response in communication by email and phone calls. 360 gave me a fair price; I got another bid which was higher. Their contract is thorough and they follow up with a walk through the same day as the job as well as a final inspection. Crew was friendly, skilled, neat and clean. I am so happy to have found this team.
Very pleased with the final product! Mack and Sharon are first class and great to work with. The painting crew was friendly and hard working. You won't be disappointed.
Michael Brooks is everything you want in a landscaper. Courteous, smart, on time, very affordable, and extremely capable. Every job Michael has done for me has been quality work from start to finish. I couldn't recommend this man higher. He's a class act.
So appreciate Michael and his employees for doing the job professionally and always exceeding all expectations. Love this company!
They installed an Eze-Breeze screened porch enclosure at our house and did exactly what they said they would do. We have been very happy using our deck during the cold months because of the enclosure.
Working with Dukes Exteriors has been wonderful. They replaced siding on the house, painted and replaced all the windows. I would rate they work as outstanding. In addition, all personal were extremely professional. I would like to thank Daniel Bolton for overseeing all the work. It was a pleasure to work with him. I would recommend Dukes to everyone.
Brad and his crew added sliding track windows to our porch. We cannot be more happy with the end product. His crew was respectful and got it all done quick as can be. I cannot speak anymore highly of Brad. I would do business with him again in a heartbeat.
Wow, the team that moved my family did a fantastic job. My family of 4 was moving from a 2 bedroom flat to a 3 bedroom house. We had True Friends Moving Company do a full packing service and move. The team of 4 did a stellar job. They completed the pack and move in one day. They worked tirelessly, had great attitudes, and were all around great people. This was a top team - I could not have asked for more. The price was reasonable and the communication was effortless and quick. I felt comfortable the whole way through. They made what could have been a stressful day as simple as it could have possibly been. Would definitely use again!
Sam and Tevin got it done! They made our move happen while it rained all day and still had great attitudes. Best movers we've ever had.
Zach and Anthony were great! The furniture was loaded with attention to detail and protection. Very timely on the loading and unloading. They were professional and easy to get along with. We couldn't have asked for better service.
Terri, Tim and the team at Clean Air Company are amazing. They were quick to respond to my initial inquiry and were at our home within a couple days to complete an inspection. Everyone was so helpful, professional and friendly. They took care of the mold in our crawlspace and cleaned our duct work. In an industry where it is so hard to find a company you can trust, they surely stand apart!
Wow, wow, wow! I thoroughly enjoyed working with Jim and Tim in getting my crawlspace looking immaculate and all cleaned out so much so that it may become my new workout room, spare room for the kids (just kidding, kids), or a place of quietness. These guys work hard, efficiently, and are very independent of you, the homeowner. They see you when they arrive, and don't need you again until they have cleaned up, packed up, and saying their goodbyes. I'd let them do another crawlspace if I had another one :)
I cannot say enough good things about The Clean Air Co. We hired them based on, among other items, reviews of previous work and we were absolutely not disappointed. I was provided a quite detailed estimate for the complete re-encapsulation of our crawl space. The day prior to the work starting Jim and Tim were at our house to map out their work plan. Their employees spent four days here and we found them to be hard working, courteous and professional. The work was completed on time. Jim returned after the work was completed to review everything done. We are 100% satisfied with their work and we highly recommend them.
Everything went smoothly, I would highly recommend him for any job big or small. Ben is honest, on time, came in under budget, responsive, easy to schedule with, very hard working, and knowledgeable about how best to approach and fix problems. He's hands down the best handyman/fixer that we've found in Nashville.
I've never been much of a cook, but this new kitchen by Kramer Projects is a game changer. The kitchen is now my favorite space in the house. Not only is there great attention to detail stylistically, but the unique elements they incorporated beautifully compliment the rest of the house. Communication was easy, prompt, and comprehensive throughout the entire process. We couldn't be happier with our new kitchen - and can't wait to get started on the next project!
"Everything went smoothly, I would highly recommend him for any job big or small. Ben is honest, on time, came in under budget, responsive, easy to schedule with, very hard working, and knowledgeable about how best to approach and fix problems. He's hands down the best handyman/fixer that we've found in Nashville."
Always great! Ben has fixed or repaired so many things at our house! He is professional, organized and does a fantastic job."
During the first year we lived in our house, our wood deck attracted carpenter bees and started rotting with each successive rainstorm. We hired Kramer Projects to assess the damage and make recommendations. They arrived promptly upon being contacted and suggested a Trex deck. After purchasing the materials from Lowes, more than 50% of the materials that arrived were incorrect. Rather than returning them, we allowed Kramer Projects to use the errant materials to build a design into our deck. The result was a million times better than we could have ever imagined. During the build, we added an outdoor shower to our deck which turned out lovely. Fast forward one year, and we have no more rotting and no more carpenter bees. Ben Kramer and his team at Kramer projects were exceptional! They arrived for work on time and worked hard. Our deck was completed expeditiously. I have since recommended them to my friends and will continue to do so. We couldn't be happier.
"Everything went smoothly, I would highly recommend him for any job big or small. Ben is honest, on time, came in under budget, responsive, easy to schedule with, very hard working, and knowledgeable about how best to approach and fix problems. He's hands down the best handyman/fixer that we've found in Nashville."
"Always great! Ben has fixed or repaired so many things at our house! He is professional, organized and does a fantastic job."
"Working with Kramer Projects on our new patio was a great experience! Ben took our idea and made the reality better than we ever imagined. High quality workmanship and even finished ahead of schedule."
"Everything went smoothly, I would highly recommend him for any job big or small. Ben is honest, on time, came in under budget, responsive, easy to schedule with, very hard working, and knowledgeable about how best to approach and fix problems. He's hands down the best handyman/fixer that we've found in Nashville."
"Always great! Ben has fixed or repaired so many things at our house! He is professional, organized and does a fantastic job."
Ask Dale
Have a question to ask Dale? Fill out the form below and we will get back in touch with you as soon as we can. If you have a question or concern regarding one of our Partners, please visit the Contact-Us page.
Thank You!
The TrustDALE Guarantee
Most reputable companies offer guarantees, but guess who's in charge if something goes wrong? Every TrustDALE recommend service has agreed – in writing – to place Dale in charge of Making It Right. That's not just confidence in their ability to deliver excellence, but great peace of mind for you!
Dale's New Book:
Don't Get Scammed: Get Smart!
SCAMMERS BEWARE: SEASONED CONSUMER INVESTIGATOR DALE CARDWELL GIVES READERS A GAME PLAN TO AVOID RIP-OFFS
TrustDALE in your Community