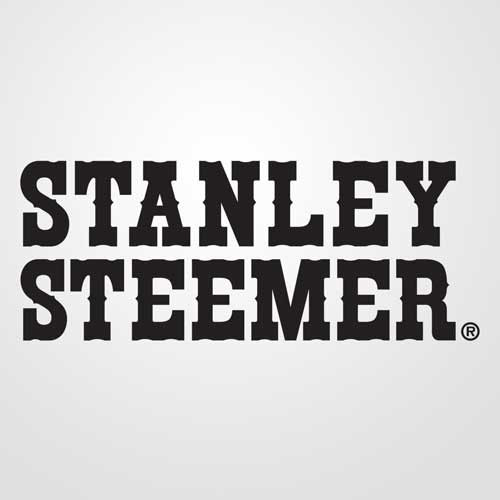 Stanley Steemer of Houston - Water Restoration
Business Profile
Categories:
Hours of Operation:
Always Open
Service Area
Gilchrist, Glen Flora, Glidden, Groveton, Guy, Hankamer, Hardin, Hempstead, High Island, Highlands, Hitchcock, Hockley, Houston, Huffman, Hufsmith, Hull, Humble, Hungerford ...show more
Gilchrist, Glen Flora, Glidden, Groveton, Guy, Hankamer, Hardin, Hempstead, High Island, Highlands, Hitchcock, Hockley, Houston, Huffman, Hufsmith, Hull, Humble, Hungerford, Huntsville, Industry, Iola, Bacliff, Katy, Kemah, Kendleton, Kenney, Kingwood, Kurten, La Marque, La Porte, Lake Jackson, Lane City, League City, Liberty, Barker, Lissie, Liverpool, Louise, Magnolia, Manvel, Markham, Matagorda, Bay City, Baytown, Midfield, Millican, Beasley, Missouri City, Mont Belvieu, Montgomery, Bedias, Nada, Navasota, Needville, New Caney, New Ulm, New Waverly, Bellaire, North Houston, Bellville, Oakhurst, Oakland, Old Ocean, Orchard, Palacios, Pasadena, Pattison, Pearland, Pennington, Pierce, Pinehurst, Plantersville, Pledger, Point Comfort, Pointblank, Port Bolivar, Port Lavaca, Port O Connor, Porter, Prairie View, Raywood, Richards, Richmond, Riverside, Roans Prairie, Rock Island, Romayor, Rosenberg, Rosharon, Rye, San Felipe, Santa Fe, Seabrook, Seadrift, Sealy, Shepherd, Sheridan, Shiro, Simonton, Bleiblerville, Blessing, South Houston, Splendora, Spring, Stafford, Stowell, Sugar Land, Sweeny, Texas City, Thompsons, Boling, Tomball, Trinity, Van Vleck, Wadsworth, Waller, Wallis, Wallisville, Webster, Weimar, Wellborn, West Columbia, Wharton, Willis, Winnie, Woodlake, Brazoria, Brookshire, Bryan, Alief, Alleyton, Cat Spring, Cedar Lane, Centralia, Channelview, Altair, Cleveland, Clute, Alvin, Coldspring, College Station, Collegeport, Columbus, Conroe, Crosby, Anahuac, Cypress, Daisetta, Damon, Danbury, Danciger, Danevang, Anderson, Dayton, Deer Park, Angleton, Devers, Dickinson, Dobbin, Dodge, Eagle Lake, East Bernard, Apple Springs, Egypt, El Campo, Elmaton, Freeport, Fresno, Friendswood, Fulshear, Galena Park, Galveston, Garwood
Office Location(s)
13225 Farm to Market RD 529
Houston TX, 77041
Products & Services
Carpet Cleaning, Tile & Grout Cleaning, Wood Cleaning, Furniture, Water Restoration, Air Duct Cleaning
TrustDALE Review: Stanley Steemer of Houston - Water Restoration
About
At Stanley Steemer, they've been cleaning carpet since 1947, their professional deep cleaning services extend beyond carpet cleaning to furniture cleaning, tile and grout, hardwood, air ducts, and 24-hour emergency water restoration. At Stanley Steemer, they invest a significant amount of time and money to ensure that their equipment and technicians perform at the highest possible standards. At Stanley Steemer, they simply can't over-emphasize the importance of addressing water damage as quickly as possible. Stanley Steemer manufactures the equipment, they train the people, and they deliver exceptional service—guaranteed.
Price
When a flooding emergency occurs, you need expert help—and you need it fast. Stanley Steemer's trained technicians are on call 24/7. Stanley Steemer provides trained technicians and state-of-the-art equipment you can't get anywhere else. When flooding occurs, why muddy the waters? Call Stanley Steemer.
Quality
All Stanley Steemer water restoration specialists have Institute of Inspection Cleaning and Restoration Certification (IICRC), the most widely recognized and accepted certification program in the industry. These individuals are highly trained and prepared for any emergency water removal task they encounter. In addition to certification, their technicians attend IICRC-accredited continuing education and training programs throughout the year. Stanley Steemer provides the time and money to train their people, and supply them with the best equipment available.
Service
From excess rain to a broken pipe, flooding can wreak havoc on your home and belongings. Although it almost always happens when you're least expecting it, reaction time is critical. To minimize the damage, water removal must happen quickly. Stanley Steemer's certified restoration experts are trained to deal with water removal emergencies, and they will contact you within 15 minutes of your initial call. They will also advise you how to minimize the water damage until their crew arrives, which is always in three hours or less.
Dale's New Book:
Don't Get Scammed: Get Smart!
SCAMMERS BEWARE: SEASONED CONSUMER INVESTIGATOR DALE CARDWELL GIVES READERS A GAME PLAN TO AVOID RIP-OFFS
TrustDALE in your Community