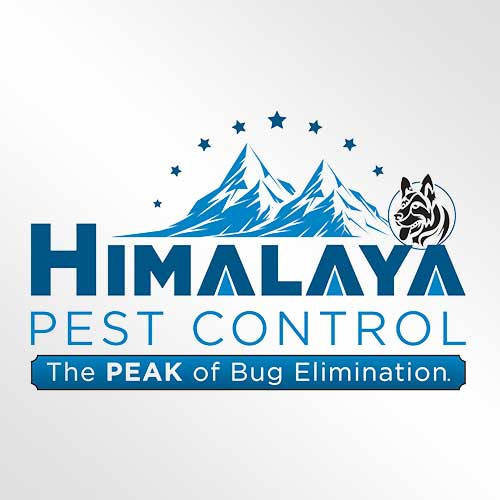 Himalaya Pest Control - Nashville
Business Profile
Categories: Bed Bug Control
Himalaya Pest Control - Nashville
Review by TrustDALE

:
5

/5
Service Area
Montezuma, Marshallville, Oglethorpe, Ideal, White Bluff, Westpoint, Braden, Westport, White House, Alcoa, White Pine, Bradford, Whites Creek, Whitesburg, Whiteside, Whiteville, Whitleyville, Westmoreland ...show more
Montezuma, Marshallville, Oglethorpe, Ideal, White Bluff, Westpoint, Braden, Westport, White House, Alcoa, White Pine, Bradford, Whites Creek, Whitesburg, Whiteside, Whiteville, Whitleyville, Westmoreland, Georgetown, Waynesboro, Waverly, Wilder, Watertown, Watauga, Washburn, Wartrace, Wartburg, Walling, Walland, Vonore, Viola, Vanleer, Unionville, Union City, Whitwell, Williamsport, Wildersville, Brownsville, Byrdstown, Bybee, Butler, Burns, Allardt, Burlison, Bumpus Mills, Bulls Gap, Buffalo Valley, Buena Vista, Buchanan, Brush Creek, Brunswick, Bruceton, Alexandria, Turtletown, Bristol, Brighton, Briceville, Brentwood, Yuma, Yorkville, Wynnburg, Woodlawn, Woodland Mills, Woodbury, Winfield, Winchester, Bradyville, Williston, Unicoi, Tullahoma, Camden, Sneedville, Springville, Springfield, Spring Hill, Spring Creek, Bloomington Springs, Spring City, Spencer, Speedwell, Sparta, Southside, South Pittsburg, South Fulton, Somerville, Soddy Daisy, Smyrna, Stanton, Smithville, Smartt, Slayden, Silver Point, Silerton, Signal Mountain, Shiloh, Sherwood, Shelbyville, Shawanee, Sharps Chapel, Sharon, Shady Valley, Seymour, Blountville, Stantonville, Troy, Tennessee Ridge, Trimble, Trezevant, Trenton, Trade, Tracy City, Townsend, Bon Aqua, Toone, Bolivar, Tiptonville, Tipton, Tigrett, Thorn Hill, Thompsons Station, Ten Mile, Stewart, Surgoinsville, Strawberry Plains, Sugar Tree, Bluff City, Summertown, Summitville, Sunbright, Sweetwater, Tellico Plains, Taft, Talbott, Tallassee, Tazewell, Bogota, Telford, Calhoun, Allons, Campaign, Antioch, Elora, Elmwood, Ellendale, Elkton, Elizabethton, Elgin, Eidson, Eaton, Apison, Eagleville, Eagan, Eads, Dyersburg, Dyer, Dunlap, Enville, Dukedom, Duff, Ducktown, Duck River, Drummonds, Dresden, Doyle, Dowelltown, Dover, Dixon Springs, Dickson, Denmark, Dellrose, Delano, Englewood, Erin, Deer Lodge, Arlington, Gates, Arthur, Gallaway, Gallatin, Gainesboro, Gadsden, Fruitvale, Friendsville, Friendship, Arrington, Franklin, Arnold A F B, Frankewing, Fosterville, Adams, Erwin, Fairview, Estill Springs, Ethridge, Etowah, Ardmore, Eva, Evensville, Fall Branch, Flintville, Farner, Fayetteville, Finger, Finley, Five Points, Flag Pond, Del Rio, Decherd, Sevierville, Chestnut Mound, Coker Creek, Coalmont, Coalfield, Clinton, Clifton, Cleveland, Clarksville, Clarksburg, Clarkrange, Clairfield, Church Hill, Chuckey, Christiana, Chewalla, Altamont, Collegedale, Chattanooga, Charlotte, Charleston, Chapmansboro, Chapel Hill, Alpine, Centerville, Celina, Cedar Hill, Cedar Grove, Castalian Springs, Caryville, Carthage, Allred, College Grove, Collierville, Decaturville, Crockett Mills, Decatur, Dayton, Andersonville, Darden, Dandridge, Cypress Inn, Cunningham, Cumberland Gap, Cumberland Furnace, Cumberland City, Culleoka, Crump, Crossville, Cross Plains, Crawford, Collinwood, Cornersville, Columbia, Como, Conasauga, Cookeville, Copperhill, Cordova, Corryton, Crab Orchard, Cosby, Cottage Grove, Cottontown, Counce, Covington, Cowan, Sewanee, Selmer, Sequatchie, Lascassas, Livingston, Linden, Afton, Limestone, Liberty, Lexington, Lewisburg, Leoma, Lenox, Lenoir City, Lebanon, Lawrenceburg, Lavinia, Laurel Bloomery, Lancing, Lone Mountain, Lancaster, Lake City, Laconia, La Vergne, La Grange, La Follette, Kyles Ford, Kodak, Knoxville, Bakewell, Kingston Springs, Kingston, Kingsport, Kenton, Lobelville, Lookout Mountain, Jonesborough, Martin, Medon, Medina, Mcminnville, Mc Lemoresville, Mc Kenzie, Mc Ewen, Mc Donald, Baxter, Maynardville, Maury City, Mason, Mascot, Bath Springs, Maryville, Mansfield, Loretto, Manchester, Madisonville, Madison, Macon, Lynnville, Lynchburg, Lyles, Lutts, Luttrell, Luray, Lupton City, Lowland, Louisville, Loudon, Kelso, Johnson City, Mercer, Greenfield, Hartsville, Hartford, Harrogate, Harrison, Harriman, Atoka, Hampton, Hampshire, Halls, Guys, Guild, Gruetli Laager, Athens, Grimsley, Greeneville, Heiskell, Greenbrier, Greenback, Graysville, Granville, Grandview, Grand Junction, Gordonsville, Goodspring, Goodlettsville, Ashland City, Adamsville, Gleason, Gladeville, Gibson, Atwood, Helenwood, Joelton, Huntingdon, Jellico, Jefferson City, Jasper, Jamestown, Jackson, Jacksboro, Jacks Creek, Iron City, Indian Mound, Idlewild, Hurricane Mills, Huron, Huntsville, Huntland, Humboldt, Henderson, Hickory Valley, Hendersonville, Henning, Henry, Hermitage, Auburntown, Hickman, Hilham, Hornsby, Hillsboro, Hixson, Hohenwald, Holladay, Hollow Rock, Hornbeak, Memphis, Michie, Blaine, Pocahontas, Readyville, Alamo, Ramer, Bethpage, Quebeck, Puryear, Bethel Springs, Pulaski, Pruden, Prospect, Primm Springs, Powell, Powder Springs, Portland, Pleasant View, Reliance, Pleasant Shade, Pleasant Hill, Pioneer, Pinson, Piney Flats, Pikeville, Pigeon Forge, Pickwick Dam, Philadelphia, Petros, Petersburg, Benton, Pelham, Pegram, Reagan, Riceville, Parrottsville, Rugby, Germantown, Scotts Hill, Savannah, Saulsbury, Sardis, Santa Fe, Samburg, Saltillo, Sale Creek, Saint Joseph, Birchwood, Rutledge, Rutherford, Russellville, Rossville, Rickman, Rogersville, Rockwood, Rockvale, Rockford, Big Sandy, Rock Island, Big Rock, Robbins, Roan Mountain, Rives, Ripley, Ridgetop, Ridgely, Riddleton, Parsons, Paris, Middleton, Morrison, Beechgrove, Murfreesboro, Munford, Mulberry, Beech Bluff, Mountain Home, Mountain City, Mount Pleasant, Mount Juliet, Mount Carmel, Moss, Mosheim, Moscow, Morristown, Morris Chapel, Nashville, Mooresburg, Monterey, Monteagle, Monroe, Mohawk, Mitchellville, Minor Hill, Milton, Millington, Milligan College, Milledgeville, Milan, Bean Station, Midway, Beersheba Springs, Belfast, Palmyra, Oakland, Palmersville, Palmer, Pall Mall, Orlinda, Belvidere, Ooltewah, Only, Oneida, Oliver Springs, Olivehill, Old Hickory, Old Fort, Ocoee, Obion, Oakfield, New Johnsonville, Niota, New Market, Bell Buckle, New Tazewell, Newbern, Newcomb, Newport, Nolensville, Oakdale, Norene, Normandy, Norris, Nunnelly, Bells, Oak Ridge, Gatlinburg
Office Location(s)
3513 Indian Creek Way
Nashville TN, 37115
Products & Services
Bed bug detection and treatment, thermal remediation, canine inspection follow up
Website:
http://www.himalayapestcontrol.com/
Wait! Call this number to automatically qualify your purchase for the TrustDALE $10,000 Make It Right Guarantee!
TrustDALE Review: Himalaya Pest Control - Nashville
About
Himalaya Pest Control is a family-owned pest control company that is dedicated to providing safe, professional and effective bed bug extermination services. More than just an exterminator, Himalaya values customer satisfaction above all. They dedicate their time to providing a variety of effective, high quality solutions to detect and eliminate bed bugs in your home.
Price
Even if you do not currently have a bed bug problem, you can certainly imagine the nightmare of having such an infestation. In light of bed bugs' increased resistance to pesticides, trying to treat an infestation yourself with chemicals may only worsen the problem and endanger your pets and other family members. Knowing that a professional is the only available option, Himalaya Pest Control guarantees to make the experience as easy for you as possible. First, they offer free estimates to identify the variables that are specific to your home or business. They also offer the most comprehensive guarantee in the industry, so that you can rest easy knowing that your space is guaranteed clean. Serving The Nashville TN Area.
Quality
6 out of 6 Entomologists agree that there is no available pesticide on the market that will effectively eliminate a bed bug infestation. That's why Himalaya Pest Control uses specially designed fans to distribute heat to every corner of your home or business, eliminating any and all live bed bugs. Computer monitored wireless sensors make sure that ever space in the infected area is well over the lethal temperature. This Thermal Remediation is the only way to safely and reliably solve your bed bug infestation the first time. This means that Himalaya Pest Control promises to completely resolve your bed bug problems for good with one treatment.
Service
Remember the old rhyme "sleep tight, don't let the bed bugs bite"? Himalaya Pest Control takes this warning to the next level by completely eliminating the bed bug worry for good! They guarantee to always be available to you so that you can rely on them whenever you get into any creepy-crawly situation. When you schedule a time with them, clean professionals arrive on time and ready to work. Set-up to tear-down takes approximately 6-8 hours, so you can go back to your life faster than ever. Himalaya Pest Control technicians maintain a high standard of respect to your home and family throughout the entire process for the smoothest and most pleasant extermination experience available.
Products & Services: Bed bug detection and treatment, thermal remediation, canine inspection follow up