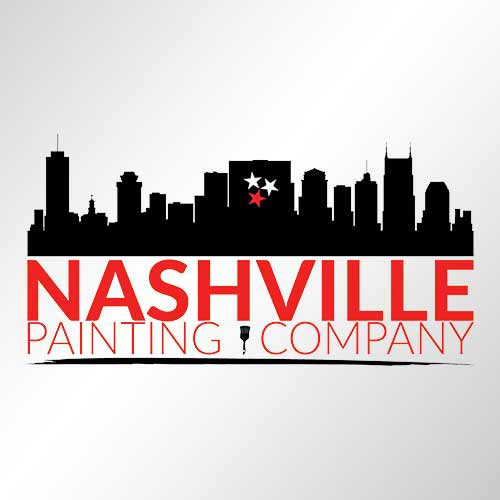 Nashville Painting Company
Service Area
College Grove, Rockvale, Smyrna, Thompsons Station, Watertown, Westmoreland, Whites Creek, Brentwood, Castalian Springs, Christiana, Bethpage, Cottontown, Antioch, Eagleville, Fairview, Fosterville, Franklin, Arrington ...show more
College Grove, Rockvale, Smyrna, Thompsons Station, Watertown, Westmoreland, Whites Creek, Brentwood, Castalian Springs, Christiana, Bethpage, Cottontown, Antioch, Eagleville, Fairview, Fosterville, Franklin, Arrington, Gallatin, Mitchellville, Goodlettsville, Hendersonville, Hermitage, Joelton, La Vergne, Lascassas, Lebanon, Madison, Milton, Gladeville, Mount Juliet, Murfreesboro, Nashville, Nolensville, Norene, Old Hickory, Portland, Primm Springs
Office Location(s)
205 Powell Place
#400
Brentwood TN, 37027
Products & Services
Interior Painting, Exterior Painting, Stipple Removal, Popcorn Removal, Gutters and Decks
TrustDALE Review: Nashville Painting Company
About
The Nashville Painting Company was started in 2001 and they have built their business' reputation on providing the highest level of service and quality for their customers. Their commitment to protecting that reputation has helped them grow and offer their brand of exceptional service to many communities across the country; including their neighbors here in the Nashville area. When hiring a contractor for your home or business, you want to know you're hiring a company you can trust. For your next residential or commercial painting project, contact the team at Nashville Painting Company for a free quote. They want to earn your business and prove to you they offer the highest level of quality, value, and service in the painting industry.
Price
When you hire the Nashville Painting Company, they go the extra mile to make sure you're comfortable, and all your needs are met throughout the painting process. You will get a written quote and description of the job they will perform. This ensures everything will be done to your specifications on every job. Their crews will show up on time and stick to the schedule agreed upon. They want to make the process as convenient as possible for you. When their team is done, they will clean up their mess and leave your property the way they found it; except for the newly painted surfaces.
Quality
Quality promises are just words unless they're backed by a solid warranty. At Nashville Painting Company, they stand behind their promises with their three and five-year warranties on their exterior painting services. This covers blistering, peeling, and flaking for the duration of the warranty. If you have any issues caused by poor workmanship, they will come repair the problem at no charge to you. Any painting contractor can use quality paint and materials, but they go beyond just buying the best materials for the job. They take pride in providing value and quality in their workmanship, as well as their interactions with their customers. Call today to schedule your FREE quote!!
Service
At Nashville Painting Company, the one thing that differentiates them from their competitors is their commitment to serving their customers. Yes, they provide exceptional painting services using top-quality materials and proven techniques, but it is more than just painting for them. Nashville Painting Company takes customer service seriously and puts their customers first in everything they do. The team at Nashville Painting Company wants every customer to rest assured they stand behind every promise of quality and service they make. They have trained, experienced crews that can complete any painting project you need—from small residential interiors to large commercial exteriors. Plus, they offer solid warranties on their services and guarantee satisfaction on every job they do.
Dale's New Book:
Don't Get Scammed: Get Smart!
SCAMMERS BEWARE: SEASONED CONSUMER INVESTIGATOR DALE CARDWELL GIVES READERS A GAME PLAN TO AVOID RIP-OFFS
TrustDALE in your Community