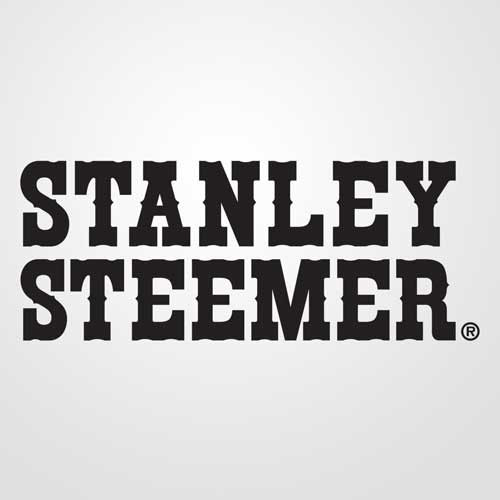 Stanley Steemer of Pittsburgh - Duct Cleaning
Business Profile
Categories:
Hours of Operation:
Always Open
Website:
http://www.stanleysteemer.com
Wait! Call this number to automatically qualify your purchase for the TrustDALE $10,000 Make It Right Guarantee!
Service Area
Georgetown, Germantown, Gibbon Glade, Gibson Island, Gibsonia, Gipsy, Girdletree, Glasgow, Glassport, Glen Arm, Glen Burnie, Glen Campbell, Glen Echo, Glenelg, Glenn Dale, Glenshaw, Glenwood, Glyndon ...show more
Georgetown, Germantown, Gibbon Glade, Gibson Island, Gibsonia, Gipsy, Girdletree, Glasgow, Glassport, Glen Arm, Glen Burnie, Glen Campbell, Glen Echo, Glenelg, Glenn Dale, Glenshaw, Glenwood, Glyndon, Goldsboro, Ashton, Ashville, Grantsville, Grapeville, Grasonville, Graysville, Great Mills, Greenbelt, Greenock, Greensboro, Greensboro, Greensburg, Grindstone, Gunpowder, Gwynn Oak, Hagerstown, Halethorpe, Hampstead, Hancock, Hannastown, Hanover, Atlasburg, Harmans, Harrison City, Harwick, Harwood, Hastings, Havre De Grace, Hebron, Heilwood, Helen, Henderson, Hendersonville, Herminie, Hibbs, Hickory, Highland, Hiller, Hillsboro, Hillsdale, Aultman, Holbrook, Hollywood, Home, Homer City, Homestead, Hopwood, Hostetter, Houston, Hughesville, Hunker, Hunt Valley, Avella, Huntingtown, Avenue, Hurlock, Hutchinson, Hyattsville, Hyde Park, Hydes, Ijamsville, Imperial, Indian Head, Indian Head, Indiana, Indianola, Ingleside, Ingomar, Ironsides, Irwin, Isabella, Issue, Jacobs Creek, Avonmore, Jarrettsville, Jeannette, Jefferson, Jefferson, Jessup, Joffre, Johnstown, Jones Mills, Joppa, Josephine, Keedysville, Keisterville, Kennedyville, Kensington, Kent, Keymar, Bairdford, Kingsville, Bakerstown, Kitzmiller, Knoxville, Baldwin, La Belle, La Plata, Ladiesburg, Lake Lynn, Baltimore, Langeloth, Lanham, Larimer, Latrobe, Laughlintown, Laurel, Lawrence, Leckrone, Leetsdale, Leisenring, Lemont Furnace, Leonardtown, Barclay, Lexington Park, Abell, Libertytown, Ligonier, Lilly, Lineboro, Linkwood, Linthicum Heights, Lisbon, Little Orleans, Barnesville, Lonaconing, Long Green, Loretto, Lothian, Loveville, Lowber, Loyalhanna, Lucernemines, Luke, Barstow, Lusby, Lutherville Timonium, Luxor, Barton, Madison, Madison, Mammoth, Manchester, Manokin, Manor, Marbury, Marchand, Mardela Springs, Marianna, Marion Center, Marion Station, Markleysburg, Marriottsville, Marsteller, Martin, Marydel, Maryland Line, Masontown, Massey, Mather, Maugansville, Mayo, Mc Clellandtown, Mc Donald, Mc Henry, Mc Intyre, Mc Kees Rocks, Mcdaniel, Mckeesport, Meadow Lands, Mechanicsville, Melcroft, Mentcle, Merrittstown, Middle River, Middletown, Beallsville, Midland, Midlothian, Beallsville, Midway, Mill Run, Millersville, Millington, Millsboro, Mineral Point, Monessen, Monkton, Monongahela, Monroeville, Monrovia, Montgomery Village, Beaverdale, Morgan, Morganza, Mount Airy, Mount Braddock, Mount Morris, Mount Pleasant, Mount Rainier, Mount Savage, Mount Victoria, Murrysville, Muse, Myersville, Nanjemoy, Nanticoke, Nanty Glo, Natrona Heights, Bel Air, Bel Alton, Belcamp, Neavitt, Nemacolin, New Alexandria, New Derry, New Eagle, New Florence, New Freeport, New Geneva, New Kensington, New Market, New Midway, New Salem, New Stanton, New Windsor, Newark, Newburg, Newcomb, Newell, Aberdeen, Nicktown, Nineveh, Belle Vernon, Normalville, North Beach, North East, North Versailles, Northern Cambria, Northpoint, Norvelt, Nottingham, Oakdale, Oakland, Oakmont, Ocean City, Odenton, Ohiopyle, Oldtown, Oliver, Olney, Belsano, Beltsville, Owings, Owings Mills, Oxford, Oxon Hill, Benedict, Park Hall, Parkhill, Parkton, Parkville, Parsonsburg, Pasadena, Benson, Patton, Patuxent River, Bentleyville, Penn, Penn Run, Perry Hall, Perry Point, Perryman, Perryopolis, Perryville, Phoenix, Pikesville, Piney Point, Berlin, Pinto, Pitcairn, Pittsburgh, Pittsville, Pleasant Unity, Plumville, Pocomoke City, Point Marion, Point Of Rocks, Pomfret, Poolesville, Port Deposit, Port Republic, Port Tobacco, Portage, Potomac, Powellville, Presto, Preston, Price, Pricedale, Prince Frederick, Princess Anne, Prosperity, Bethel Park, Bethesda, Pylesville, Quantico, Queen Anne, Queenstown, Bethlehem, Betterton, Randallstown, Rawlings, Rector, Beyer, Rehobeth, Reisterstown, Republic, Revloc, Rhodesdale, Rices Landing, Richeyville, Riderwood, Ridge, Ridgely, Rillton, Rising Sun, Riva, Riverdale, Big Pool, Robinson, Rochester Mills, Rock Hall, Rock Point, Rockville, Rocky Ridge, Rogersville, Rohrersville, Ronco, Roscoe, Rosedale, Rossiter, Royal Oak, Ruffs Dale, Rural Ridge, Russellton, Sabillasville, Saint Benedict, Saint Boniface, Saint Inigoes, Saint James, Saint Leonard, Saint Marys City, Saint Michael, Saint Michaels, Bishopville, Salina, Salisbury, Salix, Saltsburg, Bittinger, Bivalve, Sandy Spring, Black Lick, Savage, Scenery Hill, Scotland, Scottdale, Secretary, Bladensburg, Severn, Severna Park, Seward, Sewickley, Shady Side, Sharpsburg, Sharptown, Blairsville, Shelocta, Sherwood, Showell, Sidman, Blandburg, Silver Spring, Simpsonville, Slickville, Slovan, Smicksburg, Smithfield, Smithsburg, Smithton, Smock, Snow Hill, Solomons, South Fork, Aberdeen Proving Ground, South Park, Southern Md Facility, Southview, Southwest, Spangler, Sparks Glencoe, Sparrows Point, Bloomington, Spencerville, Spraggs, Spring Gap, Springdale, Stahlstown, Star Junction, Starford, Stevenson, Stevensville, Still Pond, Stockdale, Stockton, Strabane, Street, Strongstown, Sturgeon, Suburb Maryland Fac, Sudlersville, Suitland, Summerhill, Sunderland, Sutersville, Swanton, Sycamore, Sykesville, Bobtown, Takoma Park, Tall Timbers, Taneytown, Tarentum, Tarrs, Taylors Island, Taylorstown, Temple Hills, Templeville, Thurmont, Tilghman, Bolivar, Toddville, Torrance, Towson, Tracys Landing, Trafford, Trappe, Turtle Creek, Tuscarora, Twin Rocks, Tyaskin, Tylerton, Uledi, Union Bridge, Uniontown, Unionville, United, Upper Fairmount, Upper Falls, Upper Marlboro, Upperco, Boonsboro, Valley Lee, Van Voorhis, Vanderbilt, Vandergrift, Boring, Venetia, Verona, Vestaburg, Vienna, Vintondale, Waldorf, Walkersville, Waltersburg, Bovard, Warrendale, Warwick, Washington, Washington Grove, Bowie, Waynesburg, Webster, Welcome, Wendel, West Alexander, Boyds, West Elizabeth, West Finley, West Friendship, West Lebanon, West Leisenring, West Middletown, West Mifflin, West Newton, West River, Bozman, Westernport, Brackenridge, Westland, Westminster, Westmoreland City, Braddock, Braddock Heights, Westover, Bradenville, Wexford, Whaleyville, White, White Hall, White Marsh, White Plains, Whiteford, Bradfordwoods, Whitney, Wickhaven, Wildwood, Willards, Williamsport, Wilmerding, Wilmore, Wind Ridge, Windsor Mill, Wingate, Wittman, Woodbine, Woodsboro, Woodstock, Brandywine, Woolford, Worton, Wyano, Wye Mills, Brave, Youngstown, Youngwood, Yukon, Brentwood, Bridgeville, Aleppo, Brier Hill, Brinklow, Brookeville, Abingdon, Brooklandville, Brooklyn, Broomes Island, Brownfield, Brownsville, Brownsville, Brunswick, Brush Valley, Bryans Road, Bryantown, Buckeystown, Buena Vista, Bulger, Bunola, Burgettstown, Burkittsville, Burtonsville, Bushwood, Butler, Allen, Cabin John, California, California, Callaway, Calumet, Allenport, Cambridge, Canonsburg, Allison, Capitol Heights, Allison Park, Cardale, Carmichaels, Carnegie, Carrolltown, Cascade, Cassandra, Catonsville, Cavetown, Cecil, Cecilton, Accident, Accokeek, Centreville, Chalk Hill, Chambersville, Champion, Chaptico, Charleroi, Charlestown, Charlotte Hall, Chase, Cheltenham, Cherry Tree, Chesapeake Beach, Chesapeake City, Chest Springs, Chester, Chestertown, Chestnut Ridge, Cheswick, Chevy Chase, Chewsville, Childs, Church Creek, Church Hill, Churchton, Churchville, Claiborne, Clairton, Claridge, Clarksburg, Clarksburg, Clarksville, Clarksville, Claysville, Clear Spring, Clements, Clinton, Alverda, Clune, Alverton, Clymer, Coal Center, Cobb Island, Cockeysville, Cokeburg, College Park, Colora, Coltons Point, Columbia, Colver, Commodore, Compton, Connellsville, Conowingo, Cooksville, Coral, Coraopolis, Cordova, Corriganville, Coulters, Coupon, Acme, Crabtree, Amity, Crapo, Creekside, Creighton, Crescent, Cresson, Crisfield, Crocheron, Crofton, Crownsville, Crucible, Crumpton, Cuddy, Cumberland, Curtis Bay, Curtisville, Daisytown, Damascus, Dameron, Darlington, Darragh, Davidsonville, Dawson, Dayton, Deal Island, Deale, Andrews Air Force Base, Delmar, Delmont, Denbo, Denton, Derry, Derwood, DHS, Dickerson, Dickerson Run, Dilliner, Dilltown, District Heights, Dixonville, Donegal, Donora, Annapolis, Annapolis Junction, Dowell, Dravosburg, Drayden, Dunbar, Dundalk, Dunkirk, Dunlevy, Dunlo, Duquesne, Adah, Dysart, Earleville, East Mc Keesport, East Millsboro, East New Market, East Pittsburgh, Apollo, East Vandergrift, Easton, Ebensburg, Eckhart Mines, Eden, Edgewater, Edgewood, Aquasco, Eighty Four, Elco, Elizabeth, Elk Mills, Elkridge, Elkton, Ellerslie, Ellicott City, Ellsworth, Elmora, Elrama, Arcadia, Elton, Emeigh, Emmitsburg, Ernest, Essex, Ardara, Everson, Ewell, Export, Fairbank, Fairchance, Fairplay, Fallentimber, Fallston, Farmington, Faulkner, Fayette City, Federalsburg, Finksburg, Finleyville, Fishing Creek, Flinton, Flintstone, Forbes Road, Forest Hill, Fork, Armagh, Armbrust, Fort George G Meade, Fort Howard, Fort Washington, Arnold, Frederick, Fredericktown, Arona, Freeland, Adamsburg, Friendship, Friendsville, Frostburg, Fruitland, Adamstown, Fulton, Funkstown, Gaithersburg, Galena, Galesville, Gallitzin, Gambrills, Gans, Garards Fort, Garrett Park, Gastonville
Office Location(s)
206 Bilmar Dr.
Pittsburgh PA, 15205
Products & Services
Carpet Cleaning, Tile & Grout Cleaning, Wood Cleaning, Furniture, Water Restoration, Air Duct Cleaning
TrustDALE Review: Stanley Steemer of Pittsburgh - Duct Cleaning
About
At Stanley Steemer, they've been cleaning carpet since 1947, their professional deep cleaning services extend beyond carpet cleaning to furniture cleaning, tile and grout, hardwood, air ducts, and 24-hour emergency water restoration. Stanley Steemer manufactures the equipment, they train the people, and they deliver exceptional service—guaranteed. With a motto of "Nationally Known, Locally Owned", it's no wonder Stanley Steemer is the world's best duct cleaning company.
Price
At Stanley Steemer, they caution you not to choose an air duct cleaning company based on price alone. It's important to understand the scope of the work prior to making a decision. They encourage you to ask for a thorough inspection of your ventilation system before any work is done. Cleaning your ducts regularly are critical for your health, and it provides long-term cost savings as well. At Stanley Steemer, they do it different and do it better because they want you to have peace of mind. It's the way they've been cleaning for the past seven decades. And that's not about to change. Call Stanley Steemer today to schedule your FREE quote!
Quality
Stanley Steemer air duct cleaning services are a cut above the competition. To start, many of their air duct cleaning professionals are certified by the National Air Duct Cleaners Association (NADCA). They clean your ventilation system and all associated ductwork. A typical ventilation system cleaning takes about three to five hours, and that includes a system with one furnace and between 15 and 20 vents, in most cases it is recommended for air ducts cleaned every three to five years. You'll benefit from Stanley Steemer's superior equipment, trained technicians and quality service. They promise you'll be happy with the results.
Service
According to the National Air Duct Cleaners Association (NADCA), the average six-room house collects 40 pounds of dirt, dust and allergens in its air ducts each year. Once the dust "bunnies" invade your home, it's tough to win the battle. A professional cleaning of your entire ventilation system is the only sure way to evict those pesky dust "bunnies." Stanley Steemer calls all customers after each job to ensure complete customer satisfaction, all comments and concerns are addressed.
Dale's New Book:
Don't Get Scammed: Get Smart!
SCAMMERS BEWARE: SEASONED CONSUMER INVESTIGATOR DALE CARDWELL GIVES READERS A GAME PLAN TO AVOID RIP-OFFS
TrustDALE in your Community