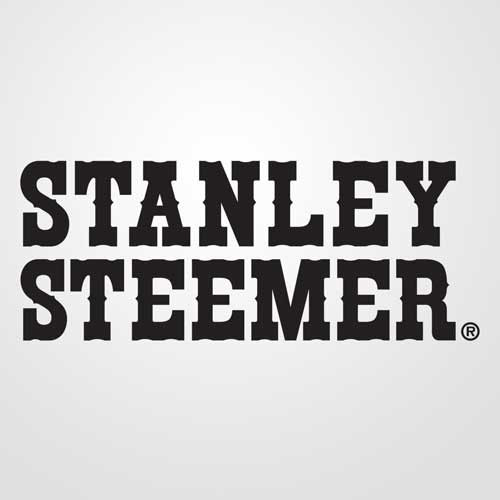 Stanley Steemer of Pittsburgh - Carpet Cleaning
Business Profile
Categories: Carpet Cleaning Upholstery Cleaning
Stanley Steemer of Pittsburgh - Carpet Cleaning
Review by TrustDALE

:
5

/5
Service Area
Gibbon Glade, Bradenville, Wilmore, Wilmerding, Wildwood, Wickhaven, Whitney, Bradfordwoods, White, Wexford, Braddock, Wyano, Westmoreland City, Westland, Brackenridge, West Newton, West Mifflin, West Middletown ...show more
Gibbon Glade, Bradenville, Wilmore, Wilmerding, Wildwood, Wickhaven, Whitney, Bradfordwoods, White, Wexford, Braddock, Wyano, Westmoreland City, Westland, Brackenridge, West Newton, West Mifflin, West Middletown, West Leisenring, West Lebanon, West Finley, Wind Ridge, Brave, West Alexander, Bunola, Carmichaels, Cardale, Allison Park, Allison, Canonsburg, Allenport, Calumet, California, Burgettstown, Bulger, Youngstown, Buena Vista, Brush Valley, Brownsville, Brownfield, Brier Hill, Aleppo, Bridgeville, Yukon, Youngwood, West Elizabeth, Wendel, Carrolltown, Star Junction, Sycamore, Swanton, Sutersville, Summerhill, Sturgeon, Strongstown, Strabane, Stockdale, Starford, Stahlstown, Tarentum, Springdale, Spraggs, Bloomington, Spangler, Southwest, Southview, South Park, South Fork, Smock, Bobtown, Tarrs, Webster, Vandergrift, Waynesburg, Washington, Warrendale, Bovard, Waltersburg, Vintondale, Vestaburg, Verona, Venetia, Vanderbilt, Taylorstown, Van Voorhis, United, Uniontown, Uledi, Twin Rocks, Turtle Creek, Trafford, Torrance, Bolivar, Carnegie, Cassandra, Smithfield, East Pittsburgh, Elrama, Elmora, Ellsworth, Elizabeth, Elco, Eighty Four, Ebensburg, East Vandergrift, Apollo, East Millsboro, Elton, East Mc Keesport, Dysart, Adah, Duquesne, Dunlo, Dunlevy, Dunbar, Dravosburg, Donora, Arcadia, Emeigh, Dixonville, Forbes Road, Garards Fort, Gans, Gallitzin, Friendsville, Adamsburg, Arona, Fredericktown, Armbrust, Armagh, Flinton, Ernest, Finleyville, Fayette City, Farmington, Fallentimber, Fairchance, Fairbank, Export, Everson, Ardara, Donegal, Dilltown, Cecil, Claridge, Cokeburg, Coal Center, Clymer, Alverton, Clune, Alverda, Claysville, Clarksville, Clarksburg, Clairton, Commodore, Cheswick, Chestnut Ridge, Chest Springs, Cherry Tree, Charleroi, Champion, Chambersville, Chalk Hill, Accident, Colver, Connellsville, Dilliner, Crucible, Dickerson Run, Derry, Denbo, Delmont, Dawson, Darragh, Daisytown, Curtisville, Cuddy, Cresson, Coral, Crescent, Creighton, Creekside, Amity, Crabtree, Acme, Coupon, Coulters, Coraopolis, Smithton, Smicksburg, Gibsonia, Lake Lynn, Leisenring, Leetsdale, Leckrone, Lawrence, Laughlintown, Latrobe, Larimer, Langeloth, La Belle, Ligonier, Kitzmiller, Bakerstown, Bairdford, Kent, Keisterville, Josephine, Jones Mills, Johnstown, Joffre, Lemont Furnace, Lilly, Jeannette, Markleysburg, Mc Kees Rocks, Mc Intyre, Mc Henry, Mc Donald, Mc Clellandtown, Mather, Masontown, Martin, Marsteller, Marion Center, Loretto, Marianna, Marchand, Manor, Mammoth, Madison, Luxor, Lucernemines, Loyalhanna, Lowber, Jefferson, Avonmore, Meadow Lands, Greensboro, Hendersonville, Heilwood, Hastings, Harwick, Harrison City, Atlasburg, Hannastown, Grindstone, Greensburg, Greenock, Hibbs, Graysville, Grapeville, Grantsville, Ashville, Glenshaw, Glen Campbell, Glassport, Glasgow, Gipsy, Herminie, Hickory, Jacobs Creek, Avella, Isabella, Irwin, Ingomar, Indianola, Indiana, Indian Head, Imperial, Hyde Park, Hutchinson, Hunker, Hiller, Houston, Hostetter, Hopwood, Homestead, Homer City, Home, Holbrook, Aultman, Hillsdale, Mckeesport, Melcroft, Slovan, Bethel Park, Rochester Mills, Robinson, Rillton, Richeyville, Rices Landing, Revloc, Republic, Beyer, Rector, Prosperity, Ronco, Pricedale, Presto, Portage, Point Marion, Plumville, Pleasant Unity, Pittsburgh, Pitcairn, Perryopolis, Rogersville, Roscoe, Penn, Black Lick, Slickville, Blandburg, Sidman, Shelocta, Blairsville, Sewickley, Seward, Scottdale, Scenery Hill, Bittinger, Rossiter, Saltsburg, Salix, Salina, Saint Michael, Saint Boniface, Saint Benedict, Russellton, Rural Ridge, Ruffs Dale, Penn Run, Bentleyville, Mentcle, Morgan, New Alexandria, Nemacolin, Natrona Heights, Nanty Glo, Muse, Murrysville, Mount Pleasant, Mount Morris, Mount Braddock, Beaverdale, New Eagle, Monroeville, Monongahela, Monessen, Mineral Point, Millsboro, Mill Run, Midway, Beallsville, Merrittstown, New Derry, New Florence, Patton, Northern Cambria, Parkhill, Belsano, Oliver, Ohiopyle, Oakmont, Oakland, Oakdale, Norvelt, Northpoint, North Versailles, New Freeport, Normalville, Belle Vernon, Nineveh, Nicktown, Newell, New Stanton, New Salem, New Kensington, New Geneva, Gastonville
Office Location(s)
206 Bilmar Dr.
Pittsburgh PA, 15205
Products & Services
Carpet Cleaning, Tile & Grout Cleaning, Wood Cleaning, Furniture, Water Restoration, Air Duct Cleaning
Website:
https://www.stanleysteemer.com
Wait! Call this number to automatically qualify your purchase for the TrustDALE $10,000 Make It Right Guarantee!
TrustDALE Review: Stanley Steemer of Pittsburgh - Carpet Cleaning
About
At Stanley Steemer, they've been cleaning carpet since 1947, their professional deep cleaning services extend beyond carpet cleaning to furniture cleaning, tile and grout, hardwood, air ducts, and 24-hour emergency water restoration. Stanley Steemer manufactures the equipment, they train the people, and they deliver exceptional service—guaranteed. With a motto of "Nationally Known, Locally Owned", it's no wonder Stanley Steemer is the world's best carpet cleaning company.
Price
When it comes to carpet care, regular, professional cleanings are the best way to extend your carpet life and keep it looking like new. They are also necessary for cleaner, healthier air and to increase the carpet life in your home. At Stanley Steemer, they recommend cleaning your carpet every six to 12 months depending on the activity in your home. Offering competitive pricing, you can trust you will get the best deal possible for your carpet or upholstery cleaning. Call Stanley Steemer today to schedule your FREE quote!
Quality
Stanley Steemer is Certified by the Asthma and Allergy Foundation of America (AAFA). Stanley Steemer is the first professional cleaning service to earn the asthma & allergy friendly Certification by the AAFA in three categories: Carpet Cleaning, Tile & Grout Cleaning, and Hardwood Cleaning. If you can trust Stanley Steemer to clean your carpet. Why not trust them to clean your furniture as well? They understand that your furniture may be one of the biggest investments in your home. Stanley Steemer uses only the highest quality products and they offer a 30 day workmanship guarantee.
Service
Seven decades later, Stanley Steemer is still family-owned, and the biggest carpet-cleaning company in the nation. The iconic Stanley Steemer vans are a familiar sight in neighborhoods everywhere. Once all rooms/upholstery have been serviced, they will complete a final inspection with you to ensure that you are 100% satisfied. If for any reason, you are not completely satisfied with the work performed, you can simply notify Stanley Steemer within ten days of the cleaning and they will be happy to address any concerns you may have.
Products & Services: Carpet Cleaning, Tile & Grout Cleaning, Wood Cleaning, Furniture, Water Restoration, Air Duct Cleaning