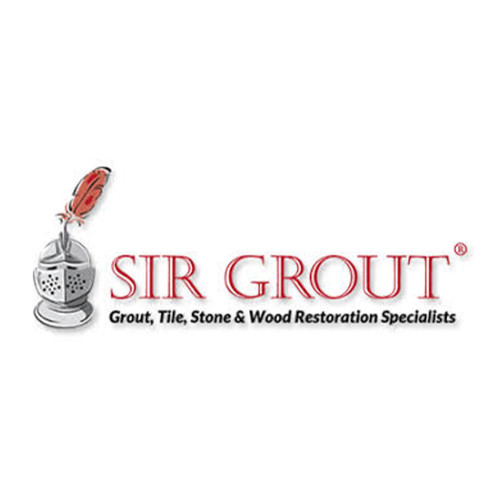 Sir Grout Chicago
Service Area
Addison, Alsip, Antioch, Arlington Heights, Aurora, Bannockburn, Barrington, Bartlett, Beach Park, Bedford Park, Bellwood, Bensenville, Berkeley, Berwyn, Bloomingdale, Blue Island, Bridgeview, Broadview, Brookfield, Buffalo Grove, Burbank, Burnham, Burr Ridge, Calumet City, Calumet Park, Carol Stream, Chicago, Chicago Heights, Chicago Ridge, Cicero, Clarendon Hills, Country Club Hills, Countryside, Crestwood, Darien, Deer Park, Deerfield, Des Plaines, Dixmoor, Dolton, Downers Grove, East Hazel Crest, Elgin, Elk Grove Village, Elmhurst, Elmwood Park, Eola, Evanston, Evergreen Park, Flossmoor, Ford Heights, Forest Park, Forest View, Fort Sheridan, Fox Lake, Fox Valley, Franklin Park, Gages Lake, Glen Ellyn, Glencoe, Glendale Heights, Glenview, Glenwood, Golf, Grayslake, Great Lakes, Gurnee, Hainesville, Hanover Park, Harvey, Harwood Heights, Hawthorn Woods, Hazel Crest, Hickory Hills, Highland Park, Highwood, Hillside, Hines, Hinsdale, Hodgkins, Hoffman Estates, Hometown, Homewood, Indian Creek, Indian Head Park, Ingleside, Inverness, Island Lake, Itasca, Justice, Kenilworth, Kildeer, La Grange, La Grange Highlands, La Grange Park, Lake Barrington, Lake Bluff, Lake Forest, Lake Villa, Lake Zurich, Lansing, Lemont, Libertyville, Lincolnshire, Lincolnwood, Lindenhurst, Lisle, Lombard, Long Grove, Lynwood, Lyons, Markham, Matteson, Maywood, McCook, Medinah, Melrose Park, Merrionette Park, Mettawa, Midlothian, Morton Grove, Mount Prospect, Mundelein, Naperville, Niles, Norridge, North Barrington, North Chicago, North Riverside, Northbrook, Northfield, Northlake, Oak Brook, Oak Forest, Oak Lawn, Oak Park, Oakbrook Terrace, Old Mill Creek, Olympia Fields, Orland Hills, Orland Park, Palatine, Palos Heights, Palos Hills, Palos Park, Park City, Park Forest, Park Ridge, Phoenix, Port Barrington, Posen, Prospect Heights, Richton Park, River Forest, River Grove, Riverdale, Riverside, Riverwoods, Robbins, Rolling Meadows, Roselle, Rosemont, Round Lake, Round Lake Beach, Round Lake Heights, Round Lake Park, Russell, Sauk Village, Schaumburg, Schiller Park, Skokie, South Barrington, South Chicago Heights, South Holland, Steger, Stickney, Stone Park, Streamwood, Summit, Summit Argo, Techny, Third Lake, Thornton, Tinley Park, Tower Lakes, University Park, Vernon Hills, Villa Park, Volo, Wadsworth, Warrenville, Wauconda, Waukegan, Wayne, West Chicago, Westchester, Western Springs, Westmont, Wheaton, Wheeling, Willow Springs, Willowbrook, Wilmette, Winfield, Winnetka, Winthrop Harbor, Wood Dale, Woodridge, Worth, Zion ...show more
Addison, Alsip, Antioch, Arlington Heights, Aurora, Bannockburn, Barrington, Bartlett, Beach Park, Bedford Park, Bellwood, Bensenville, Berkeley, Berwyn, Bloomingdale, Blue Island, Bridgeview, Broadview, Brookfield, Buffalo Grove, Burbank, Burnham, Burr Ridge, Calumet City, Calumet Park, Carol Stream, Chicago, Chicago Heights, Chicago Ridge, Cicero, Clarendon Hills, Country Club Hills, Countryside, Crestwood, Darien, Deer Park, Deerfield, Des Plaines, Dixmoor, Dolton, Downers Grove, East Hazel Crest, Elgin, Elk Grove Village, Elmhurst, Elmwood Park, Eola, Evanston, Evergreen Park, Flossmoor, Ford Heights, Forest Park, Forest View, Fort Sheridan, Fox Lake, Fox Valley, Franklin Park, Gages Lake, Glen Ellyn, Glencoe, Glendale Heights, Glenview, Glenwood, Golf, Grayslake, Great Lakes, Gurnee, Hainesville, Hanover Park, Harvey, Harwood Heights, Hawthorn Woods, Hazel Crest, Hickory Hills, Highland Park, Highwood, Hillside, Hines, Hinsdale, Hodgkins, Hoffman Estates, Hometown, Homewood, Indian Creek, Indian Head Park, Ingleside, Inverness, Island Lake, Itasca, Justice, Kenilworth, Kildeer, La Grange, La Grange Highlands, La Grange Park, Lake Barrington, Lake Bluff, Lake Forest, Lake Villa, Lake Zurich, Lansing, Lemont, Libertyville, Lincolnshire, Lincolnwood, Lindenhurst, Lisle, Lombard, Long Grove, Lynwood, Lyons, Markham, Matteson, Maywood, McCook, Medinah, Melrose Park, Merrionette Park, Mettawa, Midlothian, Morton Grove, Mount Prospect, Mundelein, Naperville, Niles, Norridge, North Barrington, North Chicago, North Riverside, Northbrook, Northfield, Northlake, Oak Brook, Oak Forest, Oak Lawn, Oak Park, Oakbrook Terrace, Old Mill Creek, Olympia Fields, Orland Hills, Orland Park, Palatine, Palos Heights, Palos Hills, Palos Park, Park City, Park Forest, Park Ridge, Phoenix, Port Barrington, Posen, Prospect Heights, Richton Park, River Forest, River Grove, Riverdale, Riverside, Riverwoods, Robbins, Rolling Meadows, Roselle, Rosemont, Round Lake, Round Lake Beach, Round Lake Heights, Round Lake Park, Russell, Sauk Village, Schaumburg, Schiller Park, Skokie, South Barrington, South Chicago Heights, South Holland, Steger, Stickney, Stone Park, Streamwood, Summit, Summit Argo, Techny, Third Lake, Thornton, Tinley Park, Tower Lakes, University Park, Vernon Hills, Villa Park, Volo, Wadsworth, Warrenville, Wauconda, Waukegan, Wayne, West Chicago, Westchester, Western Springs, Westmont, Wheaton, Wheeling, Willow Springs, Willowbrook, Wilmette, Winfield, Winnetka, Winthrop Harbor, Wood Dale, Woodridge, Worth, Zion
Office Location(s)
1422 North Kingsbury St
Suite 1D
Chicago IL, 60642
TrustDALE Review: Sir Grout Chicago
About
Sir Grout of Chicago is a leading innovator in the "hard surface" care industry that recognizes the special needs of homeowners and businesses. With the knowledge that their customers want convenient, cost effective and quick results, Sir Grout has developed unique products and processes that transform rooms with tired and old looking grout and tile back to looking like new in less than a day.
Price
Sir Grout is an expert provider of residential and commercial hard surface restoration and maintenance. They specialize in working with tile, grout, stone, and wood, and proudly implement each of their services in a quick, convenient, and cost effective manner. With frequent coupons and promotions to top off their already competitive prices, you can't go wrong. Plus, they offer their Sir Grout Tile & Maintenance Cleaner for purchase straight from their website. This means that the next time you need to clean your hard surfaces, you won't have to make a call—the product is already there! Schedule your free quote today.
Quality
To meet the growing demand from customers, Sir Grout offers a sandless wood renewal process that cleans, shines and protects wood floors, stairs, and cabinets without creating dust, odors or inconvenience. Sir Grout has been recognized by many publications, including Entrepreneur Magazine's list of Top Franchises and Top New Businesses. Offering in-home/office consultations, their mobile technicians make it quick, easy and convenient for you to learn about Sir Grout's quality services. Each technician goes through extensive training and can help you choose the right services for your home or business.
Service
It is clear that Sir Grout of Chicago wants to prove their commitment to customer service to you. Just look at their video testimonials, made by consumers for consumers, which speak to this exceptional commitment. Their many awards and recognitions cannot be overlooked, garnering attention from Entrepreneur Magazine, HomeAdviser, Courtyard by Marriott, Devereux Glenholme School, and now TrustDale.com! Whether your needs are for your home or office, Sir Grout will become your go-to for cost effective, convenient, and beautiful floors that look just like new in a fraction of the time.
Dale's New Book:
Don't Get Scammed: Get Smart!
SCAMMERS BEWARE: SEASONED CONSUMER INVESTIGATOR DALE CARDWELL GIVES READERS A GAME PLAN TO AVOID RIP-OFFS
TrustDALE in your Community