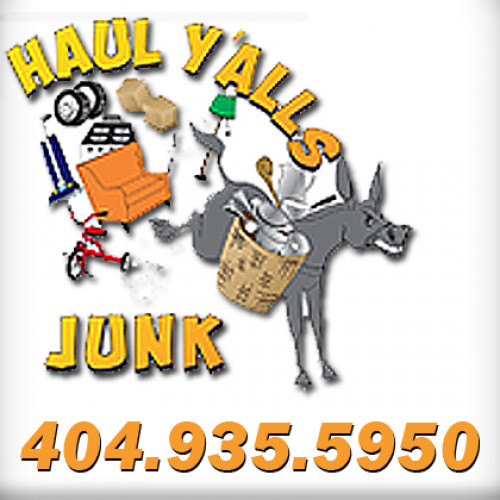 Haul Y'alls Junk
Service Area
Milton, Carl, North Metro, Stonecrest, Walnut Grove, Berkeley Lake, Mountain Park, Smoke Rise, Clarkdale, Euharlee, Cassville, Lebanon, Rydal, Winston, Lone Oak, Lake City, Raymond, Chattahoochee Hills, Red Oak, Rex, Sargent, Ellenwood, Brookhaven, College Park, Vinings, Chestnut Mountain, Rest Haven, Sugar Hill, Murrayville, Between, Atlanta, Clarkston, Decatur, Lilburn, Gainesville, Avondale Estates, Norcross, Alpharetta, Johns Creek, Marietta, Peachtree Corners, Auburn, Conyers, Covington, Porterdale, Grayson, Jersey, Dacula, Suwanee, Social Circle, Duluth, Cumming, Lithonia, Snellville, Lawrenceville, Loganville, Oxford, Mansfield, Newborn, Tucker, Pine Lake, Redan, Roswell, Scottdale, Smyrna, Stone Mountain, Acworth, Adairsville, Austell, Ball Ground, Canton, Holly Springs, Cartersville, Emerson, Lithia Springs, Mableton, Powder Springs, Douglasville, Kennesaw, Kingston, Nelson, Taylorsville, Waleska, White, Woodstock, Experiment, Fairburn, Grantville, Griffin, Hampton, Haralson, Jonesboro, Locust Grove, Lovejoy, Mcdonough, Moreland, Morrow, Newnan, Orchard Hill, Palmetto, Riverdale, Senoia, Sharpsburg, Stockbridge, Sunny Side, Conley, Turin, Union City, Forest Park, Sandy Springs, Dunwoody, Doraville, Chamblee, East Point, Hapeville, Oakwood, Buford, Clermont, Dahlonega, Flowery Branch, Gillsville, Lula, Bethlehem, Good Hope, Monroe, Statham, Winder ...show more
Milton, Carl, North Metro, Stonecrest, Walnut Grove, Berkeley Lake, Mountain Park, Smoke Rise, Clarkdale, Euharlee, Cassville, Lebanon, Rydal, Winston, Lone Oak, Lake City, Raymond, Chattahoochee Hills, Red Oak, Rex, Sargent, Ellenwood, Brookhaven, College Park, Vinings, Chestnut Mountain, Rest Haven, Sugar Hill, Murrayville, Between, Atlanta, Clarkston, Decatur, Lilburn, Gainesville, Avondale Estates, Norcross, Alpharetta, Johns Creek, Marietta, Peachtree Corners, Auburn, Conyers, Covington, Porterdale, Grayson, Jersey, Dacula, Suwanee, Social Circle, Duluth, Cumming, Lithonia, Snellville, Lawrenceville, Loganville, Oxford, Mansfield, Newborn, Tucker, Pine Lake, Redan, Roswell, Scottdale, Smyrna, Stone Mountain, Acworth, Adairsville, Austell, Ball Ground, Canton, Holly Springs, Cartersville, Emerson, Lithia Springs, Mableton, Powder Springs, Douglasville, Kennesaw, Kingston, Nelson, Taylorsville, Waleska, White, Woodstock, Experiment, Fairburn, Grantville, Griffin, Hampton, Haralson, Jonesboro, Locust Grove, Lovejoy, Mcdonough, Moreland, Morrow, Newnan, Orchard Hill, Palmetto, Riverdale, Senoia, Sharpsburg, Stockbridge, Sunny Side, Conley, Turin, Union City, Forest Park, Sandy Springs, Dunwoody, Doraville, Chamblee, East Point, Hapeville, Oakwood, Buford, Clermont, Dahlonega, Flowery Branch, Gillsville, Lula, Bethlehem, Good Hope, Monroe, Statham, Winder
Office Location(s)
1715 Nekoma St
Marietta GA, 30068
Products & Services
Junk and debris removal and hauling including appliance removal, furniture removal, yard trash and removal of a wide variety of unwanted or unsightly items.
TrustDALE Review: Haul Y'alls Junk
About
Haul Y'alls Junk has been in business since 1976. They specialize in junk and debris removal and hauling that is both cost effective and environmentally safe. Haul Y'alls Junk is proud of their reputation, price and service in helping their customers to remove clutter and unwanted items from their homes, yards, garages and businesses.
Price
One of the biggest reasons people don't haul off their junk is the fear of "sticker shock" that comes with hiring a junk removal company. My investigation finds Haul Y'alls Junk allows you to estimate your price - before you start the process. Owner Pat Lombardo proved in the secret shopping process that his prices are incredibly fair - and affordable!
Quality
There's nothing like the feeling of a clean, clutter-free basement, garage, attic or carport. Haul Y'alls Junk is Atlanta's junk removal specialist. There's nothing they haven't seen and can't handle. Mattresses, refrigerators, lawn mowers, you name it, they can haul it off. You have the peace of mind knowing they handle it legally and dispose of your junk in an environmentally safe manner. In fact, they've been recycling junk for more than thirty years! Quit putting it off. You can count on a quality job from Haul Y'alls Junk.
Service
What are the most unusual items they've been asked to haul? Would you believe pianos, hot tubs, yard debris, appliances, furniture, trampolines, carpet construction refuse, and yes - other people's stuff that's been left behind, rotted and become a neighborhood problem. Haul Y'alls Junk is your clean up specialist. They'll handle junk removal from foreclosures and storage spaces, too. Call Haul Y'alls Junk to get your free estimate - you'll love your experience from start to finish. You have the TrustDale Make It Right guarantee on top of it!
Dale's New Book:
Don't Get Scammed: Get Smart!
SCAMMERS BEWARE: SEASONED CONSUMER INVESTIGATOR DALE CARDWELL GIVES READERS A GAME PLAN TO AVOID RIP-OFFS
TrustDALE in your Community