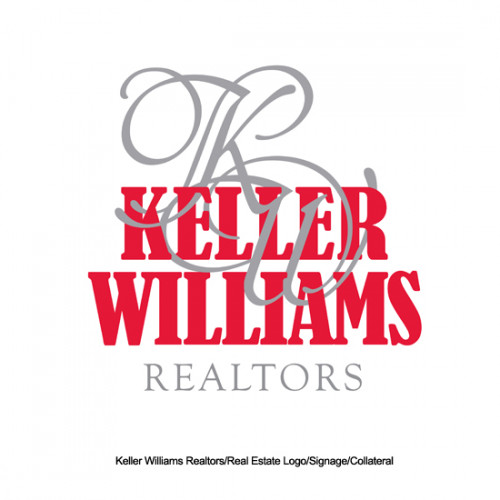 Sean S. Shahrestani
Service Area
Abbeville, Acworth, Adairsville, Adel, Adrian, Ailey, Alamo, Alapaha, Albany, Aldora, Allenhurst, Allentown, Alma, Alpharetta, Alston, Alto, Ambrose, Americus, Andersonville, Appling, Arabi, Aragon, Arcade, Argyle, Arlington, Armuchee, Arnoldsville, Ashburn, Athens, Atlanta, Attapulgus, Auburn, Augusta, Austell, Avera, Avondale Estates, Axson, Baconton, Bainbridge, Baldwin, Ball Ground, Barnesville, Barney, Bartow, Barwick, Baxley, Bellville, Berkeley Lake, Berlin, Bethlehem, Between, Big Canoe, Bishop, Black Creek, Blackshear, Blairsville, Blakely, Bloomingdale, Blue Ridge, Bluffton, Blythe, Bogart, Bolingbroke, Bonaire, Boneville, Boston, Bostwick, Bowdon, Bowdon Junction, Bowersville, Bowman, Box Springs, Braselton, Braswell, Bremen, Bridgeboro, Brinson, Bristol, Bronwood, Brookfield, Brookhaven, Brooklet, Brooks, Broxton, Brunswick, Buchanan, Buckhead, Buena Vista, Buford, Butler, Byromville, Byron, Cadwell, Cairo, Calhoun, Calvary, Camak, Camilla, Canon, Canton, Carl, Carlton, Carnesville, Carrollton, Cartersville, Cassville, Cataula, Cave Spring, Cecil, Cedar Springs, Cedartown, Centerville, Centralhatchee, Chamblee, Chatsworth, Chattahoochee Hills, Chauncey, Cherry Log, Chester, Chestnut Mountain, Chickamauga, Chula, Cisco, Clarkdale, Clarkesville, Clarkston, Claxton, Clayton, Clermont, Cleveland, Climax, Clinchfield, Cloudland, Clyo, Cobb, Cobbtown, Cochran, Cogdell, Cohutta, Colbert, Coleman, College Park, Collins, Colquitt, Columbus, Comer, Commerce, Concord, Conley, Conyers, Coolidge, Coosa, Cordele, Cornelia, Cotton, Covena, Covington, Crandall, Crawford, Crawfordville, Crescent, Culloden, Cumming, Cusseta, Cuthbert, Dacula, Dahlonega, Daisy, Dallas, Dalton, Damascus, Danburg, Danielsville, Danville, Darien, Davisboro, Dawson, Dawsonville, De Soto, Dearing, Decatur, Deepstep, Demorest, Denton, Dewy Rose, Dexter, Dillard, Dixie, Doerun, Donalsonville, Dooling, Doraville, Douglas, Douglasville, Dover, Dry Branch, Du Pont, Dublin, Dudley, Duluth, Dunwoody, East Dublin, East Ellijay, East Point, Eastanollee, Eastman, Eatonton, Eden, Edgehill, Edison, Elberton, Elko, Ellabell, Ellaville, Ellenton, Ellenwood, Ellerslie, Ellijay, Emerson, Empire, Enigma, Epworth, Esom Hill, Eton, Euharlee, Evans, Experiment, Fairburn, Fairmount, Fargo, Farmington, Fayetteville, Felton, Fitzgerald, Fleming, Flemington, Flintstone, Flovilla, Flowery Branch, Folkston, Forest Park, Forsyth, Fort Benning, Fort Gaines, Fort Oglethorpe, Fort Stewart, Fort Valley, Fortson, Fowlstown, Franklin, Franklin Springs, Funston, Gainesville, Garden City, Garfield, Gay, Geneva, Georgetown, Gibson, Gillsville, Girard, Glennville, Glenwood, Good Hope, Gordon, Gough, Gracewood, Grantville, Gray, Grayson, Graysville, Greensboro, Greenville, Griffin, Grovetown, Guyton, Haddock, Hagan, Hahira, Hamilton, Hampton, Hapeville, Haralson, Hardwick, Harlem, Harrison, Hartsfield, Hartwell, Hawkinsville, Hazlehurst, Helen, Helena, Hephzibah, Hiawassee, High Shoals, Hillsboro, Hiltonia, Hinesville, Hiram, Hoboken, Hogansville, Holly Springs, Homeland, Homer, Homerville, Hortense, Hoschton, Howard, Huber, Hull, Ideal, Ila, Iron City, Irwinton, Irwinville, Ivey, Jackson, Jacksonville, Jakin, Jasper, Jefferson, Jeffersonville, Jekyll Island, Jenkinsburg, Jersey, Jesup, Jewell, Johns Creek, Jonesboro, Juliette, Junction City, Juniper, Kathleen, Kennesaw, Keysville, Kings Bay, Kingsland, Kingston, Kite, Knoxville, La Fayette, Lagrange, Lake City, Lake Park, Lakeland, Lakemont, Lavonia, Lawrenceville, Leary, Lebanon, Leesburg, Lenox, Leslie, Lexington, Lilburn, Lilly, Lincolnton, Lindale, Lithia Springs, Lithonia, Lizella, Locust Grove, Loganville, Lone Oak, Lookout Mountain, Louisville, Louvale, Lovejoy, Ludowici, Lula, Lumber City, Lumpkin, Luthersville, Lyerly, Lyons, Mableton, Macon, Madison, Manassas, Manchester, Manor, Mansfield, Marble Hill, Marietta, Marshallville, Martin, Martinez, Matthews, Mauk, Maxeys, Mayfield, Maysville, Mc Caysville, Mc Intyre, Mc Rae, McRae-Helena, Mcdonough, Meansville, Meigs, Meldrim, Menlo, Meridian, Mershon, Mesena, Metcalf, Metter, Midland, Midville, Midway, Milan, Milledgeville, Millen, Millwood, Milner, Milton, Mineral Bluff, Mitchell, Molena, Monroe, Montezuma, Monticello, Montrose, Moreland, Morgan, Morganton, Morris, Morrow, Morven, Moultrie, Mount Airy, Mount Berry, Mount Vernon, Mount Zion, Mountain City, Mountain Park, Mountville, Murrayville, Musella, Mystic, Nahunta, Nashville, Naylor, Nelson, Nevils, Newborn, Newington, Newnan, Newton, Nicholls, Nicholson, Norcross, Norman Park, Norristown, North High Shoals, North Metro, Norwood, Nunez, Oak Park, Oakfield, Oakman, Oakwood, Ochlocknee, Ocilla, Oconee, Odum, Offerman, Oglethorpe, Oliver, Omaha, Omega, Orchard Hill, Oxford, Palmetto, Parrott, Patterson, Pavo, Payne, Peachtree City, Peachtree Corners, Pearson, Pelham, Pembroke, Pendergrass, Perkins, Perry, Philomath, Pine Lake, Pine Mountain, Pine Mountain Valley, Pinehurst, Pineview, Pitts, Plainfield, Plains, Plainville, Pooler, Port Wentworth, Portal, Porterdale, Poulan, Powder Springs, Powersville, Preston, Pulaski, Putney, Quitman, Rabun Gap, Ranger, Ray City, Rayle, Raymond, Rebecca, Red Oak, Redan, Register, Reidsville, Rentz, Resaca, Rest Haven, Rex, Reynolds, Rhine, Riceboro, Richland, Richmond Hill, Riddleville, Rincon, Ringgold, Rising Fawn, Riverdale, Roberta, Robins Air Force Base, Rochelle, Rock Spring, Rockledge, Rockmart, Rocky Face, Rocky Ford, Rome, Roopville, Rossville, Roswell, Round Oak, Royston, Rupert, Rutledge, Rydal, Saint George, Saint Marys, Saint Simons Island, Sale City, Sandersville, Sandy Springs, Sapelo Island, Sardis, Sargent, Sasser, Sautee Nacoochee, Savannah, Scotland, Scottdale, Screven, Sea Island, Senoia, Seville, Shady Dale, Shannon, Sharon, Sharpsburg, Shellman, Shellman Bluff, Shiloh, Siloam, Silver Creek, Sky Valley, Smarr, Smithville, Smoke Rise, Smyrna, Snellville, Social Circle, Soperton, Sparks, Sparta, Springfield, St. Simons Island, Stapleton, Statenville, Statesboro, Statham, Stephens, Stillmore, Stillwell, Stockbridge, Stockton, Stone Mountain, Stonecrest, Stovall, Suches, Sugar Hill, Sugar Valley, Summertown, Summerville, Sumner, Sunny Side, Surrency, Suwanee, Swainsboro, Sycamore, Sylvania, Sylvester, Talbotton, Talking Rock, Tallapoosa, Tallulah Falls, Talmo, Tarrytown, Tate, Taylorsville, Tazewell, Temple, Tennga, Tennille, The Rock, Thomaston, Thomasville, Thomson, Thunderbolt, Tifton, Tiger, Tignall, Toccoa, Toccoa Falls, Toomsboro, Townsend, Trenton, Trion, Tucker, Tunnel Hill, Turin, Turnerville, Twin City, Ty Ty, Tybee Island, Tyrone, Unadilla, Union City, Union Point, Upatoi, Uvalda, Valdosta, Valona, Varnell, Vernonburg, Vidalia, Vienna, Villa Rica, Vinings, Waco, Wadley, Waleska, Walnut Grove, Walthourville, Waresboro, Warm Springs, Warner Robins, Warrenton, Warthen, Warwick, Washington, Watkinsville, Waverly, Waverly Hall, Waycross, Waynesboro, Waynesville, West Green, West Point, Weston, Whigham, White, White Oak, White Plains, Whitesburg, Wildwood, Wiley, Willacoochee, Williamson, Wilmington Island, Winder, Winston, Winterville, Woodbine, Woodbury, Woodland, Woodstock, Woodville, Woolsey, Wray, Wrens, Wrightsville, Yatesville, Young Harris, Zebulon ...show more
Abbeville, Acworth, Adairsville, Adel, Adrian, Ailey, Alamo, Alapaha, Albany, Aldora, Allenhurst, Allentown, Alma, Alpharetta, Alston, Alto, Ambrose, Americus, Andersonville, Appling, Arabi, Aragon, Arcade, Argyle, Arlington, Armuchee, Arnoldsville, Ashburn, Athens, Atlanta, Attapulgus, Auburn, Augusta, Austell, Avera, Avondale Estates, Axson, Baconton, Bainbridge, Baldwin, Ball Ground, Barnesville, Barney, Bartow, Barwick, Baxley, Bellville, Berkeley Lake, Berlin, Bethlehem, Between, Big Canoe, Bishop, Black Creek, Blackshear, Blairsville, Blakely, Bloomingdale, Blue Ridge, Bluffton, Blythe, Bogart, Bolingbroke, Bonaire, Boneville, Boston, Bostwick, Bowdon, Bowdon Junction, Bowersville, Bowman, Box Springs, Braselton, Braswell, Bremen, Bridgeboro, Brinson, Bristol, Bronwood, Brookfield, Brookhaven, Brooklet, Brooks, Broxton, Brunswick, Buchanan, Buckhead, Buena Vista, Buford, Butler, Byromville, Byron, Cadwell, Cairo, Calhoun, Calvary, Camak, Camilla, Canon, Canton, Carl, Carlton, Carnesville, Carrollton, Cartersville, Cassville, Cataula, Cave Spring, Cecil, Cedar Springs, Cedartown, Centerville, Centralhatchee, Chamblee, Chatsworth, Chattahoochee Hills, Chauncey, Cherry Log, Chester, Chestnut Mountain, Chickamauga, Chula, Cisco, Clarkdale, Clarkesville, Clarkston, Claxton, Clayton, Clermont, Cleveland, Climax, Clinchfield, Cloudland, Clyo, Cobb, Cobbtown, Cochran, Cogdell, Cohutta, Colbert, Coleman, College Park, Collins, Colquitt, Columbus, Comer, Commerce, Concord, Conley, Conyers, Coolidge, Coosa, Cordele, Cornelia, Cotton, Covena, Covington, Crandall, Crawford, Crawfordville, Crescent, Culloden, Cumming, Cusseta, Cuthbert, Dacula, Dahlonega, Daisy, Dallas, Dalton, Damascus, Danburg, Danielsville, Danville, Darien, Davisboro, Dawson, Dawsonville, De Soto, Dearing, Decatur, Deepstep, Demorest, Denton, Dewy Rose, Dexter, Dillard, Dixie, Doerun, Donalsonville, Dooling, Doraville, Douglas, Douglasville, Dover, Dry Branch, Du Pont, Dublin, Dudley, Duluth, Dunwoody, East Dublin, East Ellijay, East Point, Eastanollee, Eastman, Eatonton, Eden, Edgehill, Edison, Elberton, Elko, Ellabell, Ellaville, Ellenton, Ellenwood, Ellerslie, Ellijay, Emerson, Empire, Enigma, Epworth, Esom Hill, Eton, Euharlee, Evans, Experiment, Fairburn, Fairmount, Fargo, Farmington, Fayetteville, Felton, Fitzgerald, Fleming, Flemington, Flintstone, Flovilla, Flowery Branch, Folkston, Forest Park, Forsyth, Fort Benning, Fort Gaines, Fort Oglethorpe, Fort Stewart, Fort Valley, Fortson, Fowlstown, Franklin, Franklin Springs, Funston, Gainesville, Garden City, Garfield, Gay, Geneva, Georgetown, Gibson, Gillsville, Girard, Glennville, Glenwood, Good Hope, Gordon, Gough, Gracewood, Grantville, Gray, Grayson, Graysville, Greensboro, Greenville, Griffin, Grovetown, Guyton, Haddock, Hagan, Hahira, Hamilton, Hampton, Hapeville, Haralson, Hardwick, Harlem, Harrison, Hartsfield, Hartwell, Hawkinsville, Hazlehurst, Helen, Helena, Hephzibah, Hiawassee, High Shoals, Hillsboro, Hiltonia, Hinesville, Hiram, Hoboken, Hogansville, Holly Springs, Homeland, Homer, Homerville, Hortense, Hoschton, Howard, Huber, Hull, Ideal, Ila, Iron City, Irwinton, Irwinville, Ivey, Jackson, Jacksonville, Jakin, Jasper, Jefferson, Jeffersonville, Jekyll Island, Jenkinsburg, Jersey, Jesup, Jewell, Johns Creek, Jonesboro, Juliette, Junction City, Juniper, Kathleen, Kennesaw, Keysville, Kings Bay, Kingsland, Kingston, Kite, Knoxville, La Fayette, Lagrange, Lake City, Lake Park, Lakeland, Lakemont, Lavonia, Lawrenceville, Leary, Lebanon, Leesburg, Lenox, Leslie, Lexington, Lilburn, Lilly, Lincolnton, Lindale, Lithia Springs, Lithonia, Lizella, Locust Grove, Loganville, Lone Oak, Lookout Mountain, Louisville, Louvale, Lovejoy, Ludowici, Lula, Lumber City, Lumpkin, Luthersville, Lyerly, Lyons, Mableton, Macon, Madison, Manassas, Manchester, Manor, Mansfield, Marble Hill, Marietta, Marshallville, Martin, Martinez, Matthews, Mauk, Maxeys, Mayfield, Maysville, Mc Caysville, Mc Intyre, Mc Rae, McRae-Helena, Mcdonough, Meansville, Meigs, Meldrim, Menlo, Meridian, Mershon, Mesena, Metcalf, Metter, Midland, Midville, Midway, Milan, Milledgeville, Millen, Millwood, Milner, Milton, Mineral Bluff, Mitchell, Molena, Monroe, Montezuma, Monticello, Montrose, Moreland, Morgan, Morganton, Morris, Morrow, Morven, Moultrie, Mount Airy, Mount Berry, Mount Vernon, Mount Zion, Mountain City, Mountain Park, Mountville, Murrayville, Musella, Mystic, Nahunta, Nashville, Naylor, Nelson, Nevils, Newborn, Newington, Newnan, Newton, Nicholls, Nicholson, Norcross, Norman Park, Norristown, North High Shoals, North Metro, Norwood, Nunez, Oak Park, Oakfield, Oakman, Oakwood, Ochlocknee, Ocilla, Oconee, Odum, Offerman, Oglethorpe, Oliver, Omaha, Omega, Orchard Hill, Oxford, Palmetto, Parrott, Patterson, Pavo, Payne, Peachtree City, Peachtree Corners, Pearson, Pelham, Pembroke, Pendergrass, Perkins, Perry, Philomath, Pine Lake, Pine Mountain, Pine Mountain Valley, Pinehurst, Pineview, Pitts, Plainfield, Plains, Plainville, Pooler, Port Wentworth, Portal, Porterdale, Poulan, Powder Springs, Powersville, Preston, Pulaski, Putney, Quitman, Rabun Gap, Ranger, Ray City, Rayle, Raymond, Rebecca, Red Oak, Redan, Register, Reidsville, Rentz, Resaca, Rest Haven, Rex, Reynolds, Rhine, Riceboro, Richland, Richmond Hill, Riddleville, Rincon, Ringgold, Rising Fawn, Riverdale, Roberta, Robins Air Force Base, Rochelle, Rock Spring, Rockledge, Rockmart, Rocky Face, Rocky Ford, Rome, Roopville, Rossville, Roswell, Round Oak, Royston, Rupert, Rutledge, Rydal, Saint George, Saint Marys, Saint Simons Island, Sale City, Sandersville, Sandy Springs, Sapelo Island, Sardis, Sargent, Sasser, Sautee Nacoochee, Savannah, Scotland, Scottdale, Screven, Sea Island, Senoia, Seville, Shady Dale, Shannon, Sharon, Sharpsburg, Shellman, Shellman Bluff, Shiloh, Siloam, Silver Creek, Sky Valley, Smarr, Smithville, Smoke Rise, Smyrna, Snellville, Social Circle, Soperton, Sparks, Sparta, Springfield, St. Simons Island, Stapleton, Statenville, Statesboro, Statham, Stephens, Stillmore, Stillwell, Stockbridge, Stockton, Stone Mountain, Stonecrest, Stovall, Suches, Sugar Hill, Sugar Valley, Summertown, Summerville, Sumner, Sunny Side, Surrency, Suwanee, Swainsboro, Sycamore, Sylvania, Sylvester, Talbotton, Talking Rock, Tallapoosa, Tallulah Falls, Talmo, Tarrytown, Tate, Taylorsville, Tazewell, Temple, Tennga, Tennille, The Rock, Thomaston, Thomasville, Thomson, Thunderbolt, Tifton, Tiger, Tignall, Toccoa, Toccoa Falls, Toomsboro, Townsend, Trenton, Trion, Tucker, Tunnel Hill, Turin, Turnerville, Twin City, Ty Ty, Tybee Island, Tyrone, Unadilla, Union City, Union Point, Upatoi, Uvalda, Valdosta, Valona, Varnell, Vernonburg, Vidalia, Vienna, Villa Rica, Vinings, Waco, Wadley, Waleska, Walnut Grove, Walthourville, Waresboro, Warm Springs, Warner Robins, Warrenton, Warthen, Warwick, Washington, Watkinsville, Waverly, Waverly Hall, Waycross, Waynesboro, Waynesville, West Green, West Point, Weston, Whigham, White, White Oak, White Plains, Whitesburg, Wildwood, Wiley, Willacoochee, Williamson, Wilmington Island, Winder, Winston, Winterville, Woodbine, Woodbury, Woodland, Woodstock, Woodville, Woolsey, Wray, Wrens, Wrightsville, Yatesville, Young Harris, Zebulon
Office Location(s)
804 Town Blvd., Suite A2040
Atlanta GA, 30319
TrustDALE Review: Sean S. Shahrestani
About
Sean Shahrestani is more than just a real estate agent, he is a TrustDALE Certified agent! In order for him to obtain this designation as a realtor, he has proven that he is more knowledgeable, experienced, and above and beyond the legal requirements via the National Association of Realtors.
Sean S. Shahrestani grew up in Southern California and went to the University of California, Irvine. After college, Sean obtained his law degree from Mississippi College School of Law. He moved to Atlanta in 1998, and began his career as a real estate broker in 2004. During his years in real estate, Sean has brokered hundreds of residential, investment, and commercial deals for his clients while upholding the motto, "Always be there for your Clients and they will be happy Clients." This is what has catapulted Sean into one of the most successful and sought after real estate brokers.
Specialties:
Buyer's Agent, Listing Agent, Residential Homes, First Time Homebuyers, Broker Price Opinions, Foreclosures, Short Sales, Investment Properties, New Construction, Relocation
Professional Designations:
Broker Price Opinion Resource
Short Sales and Foreclosure Resource Certification
National Association of Realtors
Georgia Association of Realtors
Northeast Atlanta Metro Association of Realtors
Awards:
Keller Williams Multi-Million Dollar Producer (2008-2015)
Keller Williams Top 10 Agent (2009, 2010)
Keller Williams Top 3 Shooting-Star (2008)
GMAC Top Ranked Team (2007)
GMAC Top Agent (2005, 2006)
Top Rated Mediator (2004-2015)
License Number:
273424
Service
As a resident of Atlanta, Sean Shahrestani can put his insider knowledge to work to find a special property in your neighborhood of choice. Sean also uses the latest Internet marketing tools to expose your property to the widest possible range of qualified buyers. He has been selling the finest homes that Metro Atlanta and the surrounding areas have to offer for 12 years, and is committed to making sure that your home buying or selling experience is perfect.
Sean has been the recipient of numerous industry and company awards in real estate, due to his knack for listing to the needs of his clients. He also possesses the skills and diligence needed to excel at brokering real estate deals.
Social Media:
http://www.facebook.com/sean.shahrestani
https://www.linkedin.com/in/seanshahrestani
Dale's New Book:
Don't Get Scammed: Get Smart!
SCAMMERS BEWARE: SEASONED CONSUMER INVESTIGATOR DALE CARDWELL GIVES READERS A GAME PLAN TO AVOID RIP-OFFS
TrustDALE in your Community