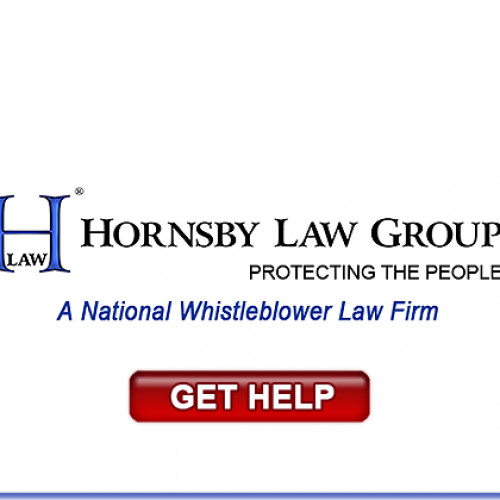 Hornsby Law Group
Business Profile
Website:
http://www.hornsbylaw.com/
Wait! Call this number to automatically qualify your purchase for the TrustDALE $10,000 Make It Right Guarantee!
Service Area
Atlanta, Roswell, Alpharetta, Marietta, Smyrna, Dunwoody, Peachtree Corners, Gainesville, Tucker, Kennesaw, Woodstock, Lawrenceville, Duluth, Chamblee, Stockbridge, Canton, Mcdonough, Decatur ...show more
Atlanta, Roswell, Alpharetta, Marietta, Smyrna, Dunwoody, Peachtree Corners, Gainesville, Tucker, Kennesaw, Woodstock, Lawrenceville, Duluth, Chamblee, Stockbridge, Canton, Mcdonough, Decatur, Acworth, Forest Park, Snellville, Suwanee, Norcross, Riverdale, Fairburn, Powder Springs, Buford, Clarkston, Lilburn, Holly Springs, Hampton, Flowery Branch, Morrow, Austell, Lovejoy, Locust Grove, Hapeville, Stone Mountain, Cumming, Dacula, Jonesboro, Palmetto, Grayson, Oakwood, Avondale Estates, Lula, Lithonia, Ball Ground, Nelson, Clermont, Waleska, Pine Lake, Gillsville, Clarkdale, Rex, Chestnut Mountain, Conley, Redan, Red Oak, Scottdale, North Metro, Union City, Ellenwood, Murrayville, Mableton, Lebanon, East Point
Office Location(s)
1180 West Peachtree St NW
#2220
Atlanta GA, 30309
Products & Services
Legal counsel and representation for personal injury, civil rights violations, and whistleblower litigation, free case review
About
Call: (404) 577-1505

HOW TO WIN YOUR WHISTLEBLOWER CASE
Throughout my career as an investigative reporter I have had the honor of working with thousands of brave employees who have had the courage to blow the whistle on government fraud and abuse.
I quickly learned that the single most important decision a whistleblower can make is the decision to hire an attorney. Having personally known and worked with Brandon Hornsby for over 10 years, TrustDale proudly features the Hornsby Law Group as its whistleblower law firm.
Brandon is a top-notch, tough-as-nails whistleblower attorney. He and his legal team are strong and tireless advocates for their clients.
Brandon is a former state and federal prosecutor. During his public service he was recognized as Georgia's Assistant District Attorney of the Year. He has years of courtroom experience and over 100 jury trials under his belt.
Brandon has been recognized as one of Georgia's top 100 trial attorneys by the National Trial Lawyers, identified as one of Georgia's 40 rising stars under 40 years-of-age by Georgia Trend Magazine and selected by the Fulton County Daily Reportas one of Georgia's top 10 lawyers on the rise.
If you are thinking about being a whistleblower, I have no doubt that if you retain Brandon's law firm you will be represented by an attorney who is responsive, diligent, and efficient.
What is a Qui Tam Whistleblower Case?
A whistleblower is any person who reports misconduct by his or her employer or another business or entity.
There are many whistleblower laws. However, only a few actually reward citizens when they blow the whistle on government fraud. To date, the government has paid whistleblowers over $3 billion in whistleblower rewards.
Whistleblower laws that reward citizens are known as qui tam laws.Qui tam is an ancient legal concept. It is used to describe laws that allow a citizen to bring a claim both on behalf of the government and on the citizen's behalf. There are qui tam laws that allow whistleblowers to obtain rewards for reporting IRS tax fraud as well as stock and securities fraud.
The oldest and most powerful qui tam law is the Federal False Claims Act. This federal whistleblower law is known by the abbreviation FCA and also as Lincoln's Law because it was President Abraham Lincoln who originally signed the FCA into law.

How Do Whistleblower Cases Work?
Under the FCA, private citizens (known as "relators" or "qui tam plaintiffs") are allowed to file a lawsuit against individuals and businesses who defraud the government.
For every dollar the government recovers from an individual or businesses that cheats the system, the whistleblower receives 15-30% of the government's total recovery.
There are numerous types of False Claims Act cases and any time the federal government is being cheated out of money, you may have a case. The most common cases involve:
Construction contract fraud
What Should I Do If I Uncover Government Fraud?
Whistleblower laws have very specific requirements. Here are three key ones you should know about:
All FCA whistleblowers must be represented by an attorney before they can file a whistleblower complaint
All FCA whistleblowers must confidentially serve the US Justice Department with a specialized disclosure document that contains all of the evidence in your possession
All FCA whistleblowers must file their complaints on a secret docket in federal district court and keep their complaint absolutely confidential
The most deadly sin when it comes to whistleblowers is delay.
Under the FCA only the first whistleblower to file a case under the False Claims Act is entitled to receive a whistleblower reward. As a result, if you know about government fraud you must act right away.

Doing the Right Thing
As an investigative reporter, I know whistleblower cases work. I have seen firsthand that they can create change, promote honesty, and save millions in taxpayer dollars.
Doing the right thing can have great personal and financial rewards. However, it also has risks. That is why you should always speak with a law firm that is dedicated to protecting the rights of whistleblowers.
Brandon Hornsby and his firm's Atlanta whistleblower attorneys are TrustDale's go-to law firm for whistleblowers. To learn more call the Hornsby Law Group at 404-577-1505 or visit their website today: www.hornsbylaw.com.
Dale's New Book:
Don't Get Scammed: Get Smart!
SCAMMERS BEWARE: SEASONED CONSUMER INVESTIGATOR DALE CARDWELL GIVES READERS A GAME PLAN TO AVOID RIP-OFFS
TrustDALE in your Community