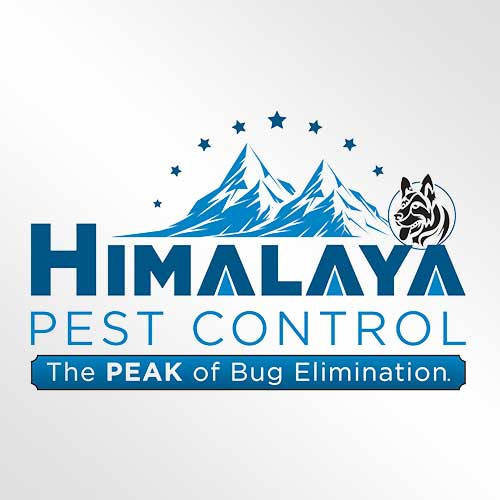 Himalaya Pest Control - Atlanta
Business Profile
Categories:
Hours of Operation:
Open Now
Tuesday
9:00 am - 5:00 pm
Wednesday
9:00 am - 5:00 pm
Thursday
9:00 am - 5:00 pm
Saturday
9:00 am - 2:00 pm
Service Area
Atlanta, Augusta, Columbus, Savannah, Athens, Roswell, Warner Robins, Albany, Alpharetta, Marietta, Smyrna, Valdosta, Dunwoody, Peachtree Corners, Gainesville, Newnan, Rome, Tucker ...show more
Atlanta, Augusta, Columbus, Savannah, Athens, Roswell, Warner Robins, Albany, Alpharetta, Marietta, Smyrna, Valdosta, Dunwoody, Peachtree Corners, Gainesville, Newnan, Rome, Tucker, Kennesaw, Dalton, Douglasville, Hinesville, Woodstock, Statesboro, Lagrange, Lawrenceville, Duluth, Chamblee, Stockbridge, Canton, Carrollton, Mcdonough, Decatur, Pooler, Griffin, Acworth, Cartersville, Forest Park, Snellville, Suwanee, Milledgeville, Thomasville, Fayetteville, Kingsland, Norcross, Tifton, Perry, Riverdale, Calhoun, Brunswick, Winder, Conyers, Dublin, Fairburn, Americus, Villa Rica, Powder Springs, Buford, Moultrie, Grovetown, Covington, Waycross, Monroe, Dallas, Clarkston, Lilburn, Richmond Hill, Bainbridge, Loganville, Holly Springs, Douglas, Jefferson, Braselton, Cordele, Vidalia, Cusseta, Cedartown, Rincon, Fort Oglethorpe, Jesup, Cairo, Fort Valley, Thomaston, Fitzgerald, Toccoa, Hampton, Centerville, Auburn, Flowery Branch, Morrow, Swainsboro, Tyrone, Austell, Dahlonega, Commerce, Lovejoy, Locust Grove, Eatonton, Thomson, Hapeville, Barnesville, Bremen, Stone Mountain, Cumming, Dacula, Sylvester, Sandersville, Waynesboro, Adel, Hawkinsville, Byron, Eastman, Jackson, Glennville, Camilla, Cochran, Nashville, Adairsville, Jonesboro, Palmetto, Baxley, Folkston, Blakely, Social Circle, Hartwell, Temple, Elberton, Summerville, Chatsworth, Lyons, Rockmart, Cornelia, Senoia, Grayson, Dawson, Hazlehurst, Oakwood, Madison, Forsyth, Metter, Manchester, Hiram, Rossville, Washington, Springfield, Hephzibah, Walthourville, Cleveland, Jasper, West Point, Quitman, Vienna, Ashburn, Wrightsville, Ocilla, Cuthbert, Ringgold, Pelham, Unadilla, Blackshear, Alma, Alamo, Greensboro, Nicholls, Baldwin, Lakeland, Grantville, Gray, Avondale Estates, Tallapoosa, Chickamauga, Harlem, Tybee Island, Hogansville, Montezuma, Soperton, Leesburg, Hahira, Watkinsville, Lula, Millen, Dawsonville, Abbeville, Bloomingdale, Statham, Monticello, Reidsville, Royston, Donalsonville, Pembroke, Sylvania, Homerville, Georgetown, East Dublin, Mount Vernon, Claxton, Clayton, Louisville, Oxford, Trenton, Ludowici, Lavonia, Bowdon, Buena Vista, Lithonia, Pearson, Ball Ground, Midway, Sparks, Wrens, Guyton, Demorest, Maysville, Tennille, Wadley, Gordon, Colquitt, Ellaville, Morgan, Darien, Clarkesville, Butler, Mount Zion, Varnell, Nicholson, Union Point, Trion, Warrenton, Davisboro, Ellijay, Hoschton, Brooklet, Emerson, Lookout Mountain, Chester, Young Harris, Lincolnton, Richland, Porterdale, Edison, Blue Ridge, Arlington, Willacoochee, Pine Mountain, Nelson, Enigma, Woodbine, Boston, Mount Airy, Marshallville, Aragon, Sparta, Winterville, Omega, Broxton, Oglethorpe, Alto, Zebulon, Comer, Lumpkin, Buchanan, Cave Spring, Homer, Franklin Springs, Rochelle, Hamilton, Bogart, Mountain City, Nahunta, Meigs, Fort Gaines, Reynolds, Hagan, Norman Park, Roberta, Sardis, Shellman, Franklin, Clermont, Jeffersonville, Eton, Hiawassee, Woodbury, Waleska, Lake Park, Tunnel Hill, Talbotton, Lenox, Baconton, Greenville, Luthersville, Canon, Crawford, Bowman, Rutledge, Resaca, Poulan, Riceboro, Pine Lake, Screven, Milan, Doerun, Waverly Hall, Newborn, Patterson, Glenwood, Fairmount, Allenhurst, Ty Ty, Plains, White, Blythe, Bethlehem, Ochlocknee, Portal, Alapaha, Sycamore, Kingston, Gibson, Flovilla, Adrian, Cohutta, Milner, Blairsville, Whitesburg, Colbert, Pavo, Carnesville, Newton, Smithville, Uvalda, Danielsville, Leary, Collins, East Ellijay, Arabi, Berlin, Dexter, Dudley, Irwinton, Brooks, Helen, Ailey, Morven, Dearing, Hoboken, Cadwell, Stillmore, Coolidge, Lyerly, Byromville, Waco, Tignall, Odum, Crawfordville, Pineview, Pendergrass, Bowersville, Shiloh, Whigham, Williamson, Menlo, Harrison, Funston, Ideal, Offerman, Moreland, Attapulgus, Toomsboro, Mansfield, Tiger, Sumner, Warm Springs, Stapleton, Warwick, Ambrose, Barwick, Martin, Rhine, Bronwood, Bostwick, Leslie, Jenkinsburg, Molena, Concord, Dillard, Sharpsburg, Woodland, Pinehurst, Arnoldsville, Ila, Cobbtown, Yatesville, Turin, Scotland, Chauncey, Plainville, Morganton, Fargo, White Plains, Keysville, Pitts, Iron City, Good Hope, Rentz, Ellenton, Siloam, Cecil, Climax, Pulaski, Bishop, Newington, Carlton, Bartow, Midville, Sasser, Talmo, Denton, Gillsville, Oconee, Shady Dale, Damascus, Andersonville, Kite, Oliver, Avera, Roopville, Lexington, Maxeys, Orchard Hill, Norwood, Taylorsville, Danville, Argyle, Montrose, Brinson, Surrency, Hull, Mitchell, Garfield, Lilly, Haralson, Rayle, Register, Culloden, Meansville, De Soto, Buckhead, Tallulah Falls, Rebecca, Junction City, Allentown, Alston, Girard, Jakin, Nunez, Jersey, Daisy, Parrott, Rocky Ford, Sunny Side, Ranger, Jacksonville, Sharon, Camak, Bellville, Du Pont, Bluffton, Geneva, Manassas, Tarrytown, Gay, Talking Rock, Glenn, Gough, Gracewood, Graysville, Haddock, Hardwick, Hartsfield, Helena, High Shoals, Hillsboro, Hortense, Howard, Irwinville, Axson, Jekyll Island, Jewell, Juliette, Kathleen, Kings Bay, Knoxville, La Fayette, Lakemont, Lebanon, Lindale, Lithia Springs, Lizella, Barney, Louvale, Lumber City, Mableton, Macon, Manor, Marble Hill, Matthews, Mauk, Mc Caysville, Mc Intyre, Mc Rae, Meldrim, Meridian, Mershon, Mesena, Midland, Millwood, Mineral Bluff, Moody A F B, Morris, Mount Berry, Murrayville, Musella, Mystic, Naylor, Norristown, North Metro, Oakfield, Oakman, Omaha, Peachtree City, Perkins, Pine Mountain Valley, Preston, Putney, Rabun Gap, Ray City, Red Oak, Redan, Rex, Rising Fawn, Rock Spring, Rockledge, Rocky Face, Rupert, Rydal, Saint George, Saint Marys, Saint Simons Island, Sale City, Sapelo Island, Sargent, Sautee Nacoochee, Scottdale, Sea Island, Seville, Shannon, Silver Creek, Smarr, Statenville, Stephens, Stockton, Suches, Sugar Valley, Tate, Tennga, The Rock, Bolingbroke, Toccoa Falls, Townsend, Bonaire, Boneville, Turnerville, Twin City, Union City, Upatoi, Waresboro, Warthen, Bowdon Junction, Waverly, Waynesville, Box Springs, West Green, Weston, White Oak, Wildwood, Wiley, Winston, Wray, East Point, Bristol, Brookfield, Calvary, Cassville, Cataula, Cedar Springs, Cherry Log, Chestnut Mountain, Chula, Cisco, Clarkdale, Clinchfield, Clyo, Cobb, Coleman, Conley, Coosa, Cotton, Crandall, Crescent, Dewy Rose, Dixie, Dover, Dry Branch, Eastanollee, Eden, Appling, Elko, Ellabell, Ellenwood, Ellerslie, Epworth, Esom Hill, Evans, Experiment, Farmington, Felton, Fleming, Flintstone, Fort Benning, Fort Stewart, Armuchee, Fortson, Fowlstown
Office Location(s)
4945 Hazelwood Drive
Alpharetta GA, 30004
Products & Services
Bed bug detection and treatment, thermal remediation, canine inspection follow up
TrustDALE Review: Himalaya Pest Control - Atlanta
About
Himalaya Pest Control is a family-owned, Atlanta based pest control company that is dedicated to providing safe, professional and effective bed bug extermination services. More than just an exterminator, Himalaya values customer satisfaction above all. They dedicate their time to providing a variety of effective, high quality solutions to detect and eliminate bed bugs in your home.
Price
Even if you do not currently have a bed bug problem, you can certainly imagine the nightmare of having such an infestation. In light of bed bugs' increased resistance to pesticides, trying to treat an infestation yourself with chemicals may only worsen the problem and endanger your pets and other family members. Knowing that a professional is the only available option, Himalaya Pest Control guarantees to make the experience as easy for you as possible. First, they offer free estimates to identify the variables that are specific to your home or business. They also offer the most comprehensive guarantee in the industry, so that you can rest easy knowing that your space is guaranteed clean.
Quality
6 out of 6 Entomologists agree that there is no available pesticide on the market that will effectively eliminate a bed bug infestation. That's why Himalaya Pest Control uses specially designed fans to distribute heat to every corner of your home or business, eliminating any and all live bed bugs. Computer monitored wireless sensors make sure that every space in the infected area is well over the lethal temperature. This Thermal Remediation is the only way to safely and reliably solve your bed bug infestation the first time. This means that Himalaya Pest Control promises to completely resolve your bed bug problems for good with one treatment.
Service
Remember the old rhyme "sleep tight, don't let the bed bugs bite"? Himalaya Pest Control takes this warning to the next level by completely eliminating the bed bug worry for good! They guarantee to always be available to you so that you can rely on them whenever you get into any creepy-crawly situation. When you schedule a time with them, clean professionals arrive on time and ready to work. Set-up to tear-down takes approximately 6-8 hours, so you can go back to your life faster than ever. Himalaya Pest Control technicians maintain a high standard of respect to your home and family throughout the entire process for the smoothest and most pleasant extermination experience available.
"Absolutely wonderful. Kumar and his team were friendly and treated us like family, but they also treated our home with the utmost care. They completely took care of every bedbug in one shot and have checked in with us since then to ensure that we are still taken care! We could not recommend them enough!" ~ Kaitlyn Dodd
Warranty Details
Himalaya Pest Control offers a 60 day guarantee.
Consumer Testimonials
We were very pleased with this company and the employees are very prompt and always eager to help in any way! on time ,very thorough and on time they get in there and get it done. K-9 dog was awesome.
Kumar & Matiree were great, they got rid of the nasty pests in a very professional way. They explained the process thoroughly and showed us exactly how the process worked with no hesitation . They gave us great instructions and made the process seamless.
Super nice and intelligent owner. He's hilarious and gets the job done. He'll explain everything to you, so you aren't left in the dark about what the process his. I would highly recommend hiring him for pest control needs. Also his wife is super sweet. I love the two of them.
Dale's New Book:
Don't Get Scammed: Get Smart!
SCAMMERS BEWARE: SEASONED CONSUMER INVESTIGATOR DALE CARDWELL GIVES READERS A GAME PLAN TO AVOID RIP-OFFS
TrustDALE in your Community