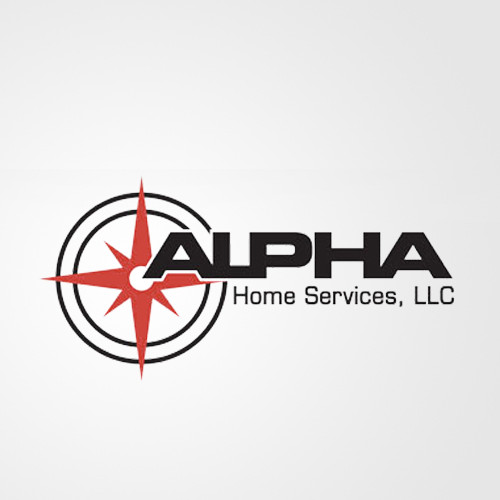 Alpha Home Services
Service Area
Acworth, Adairsville, Alpharetta, Alto, Atlanta, Auburn, Austell, Avondale Estates, Baldwin, Ball Ground, Berkeley Lake, Bethlehem, Big Canoe, Blairsville, Brookhaven, Buford, Canon, Canton, Carl, Carnesville, Cartersville, Cassville, Chamblee, Chatsworth, Chattahoochee Hills, Cherry Log, Chestnut Mountain, Chickamauga, Cisco, Clarkdale, Clarkesville, Clarkston, Clayton, Clermont, Cleveland, Cohutta, College Park, Commerce, Cornelia, Crandall, Cumming, Dacula, Dallas, Dalton, Decatur, Demorest, Dillard, Doraville, Duluth, Dunwoody, East Ellijay, East Point, Ellenwood, Ellijay, Emerson, Eton, Euharlee, Fairburn, Flintstone, Flowery Branch, Fort Oglethorpe, Franklin Springs, Gainesville, Gillsville, Grayson, Graysville, Hapeville, Helen, Hiawassee, Hiram, Holly Springs, Homer, Jasper, Johns Creek, Kennesaw, Kingston, La Fayette, Lakemont, Lavonia, Lawrenceville, Lebanon, Lilburn, Lithonia, Lookout Mountain, Lula, Mableton, Marble Hill, Marietta, Maysville, Milton, Mount Airy, Mountain City, Mountain Park, Murrayville, Nelson, Norcross, North Metro, Oakwood, Palmetto, Peachtree Corners, Pine Lake, Powder Springs, Rabun Gap, Red Oak, Redan, Rest Haven, Ringgold, Rising Fawn, Rock Spring, Rocky Face, Rossville, Roswell, Royston, Rydal, Sandy Springs, Sautee Nacoochee, Scottdale, Sky Valley, Smoke Rise, Smyrna, Snellville, Statham, Stone Mountain, Stonecrest, Suches, Sugar Hill, Suwanee, Talking Rock, Tallulah Falls, Tate, Taylorsville, Tennga, Tiger, Trenton, Tucker, Tunnel Hill, Turnerville, Union City, Varnell, Vinings, Waleska, White, Wildwood, Wiley, Winder, Woodstock, Young Harris ...show more
Acworth, Adairsville, Alpharetta, Alto, Atlanta, Auburn, Austell, Avondale Estates, Baldwin, Ball Ground, Berkeley Lake, Bethlehem, Big Canoe, Blairsville, Brookhaven, Buford, Canon, Canton, Carl, Carnesville, Cartersville, Cassville, Chamblee, Chatsworth, Chattahoochee Hills, Cherry Log, Chestnut Mountain, Chickamauga, Cisco, Clarkdale, Clarkesville, Clarkston, Clayton, Clermont, Cleveland, Cohutta, College Park, Commerce, Cornelia, Crandall, Cumming, Dacula, Dallas, Dalton, Decatur, Demorest, Dillard, Doraville, Duluth, Dunwoody, East Ellijay, East Point, Ellenwood, Ellijay, Emerson, Eton, Euharlee, Fairburn, Flintstone, Flowery Branch, Fort Oglethorpe, Franklin Springs, Gainesville, Gillsville, Grayson, Graysville, Hapeville, Helen, Hiawassee, Hiram, Holly Springs, Homer, Jasper, Johns Creek, Kennesaw, Kingston, La Fayette, Lakemont, Lavonia, Lawrenceville, Lebanon, Lilburn, Lithonia, Lookout Mountain, Lula, Mableton, Marble Hill, Marietta, Maysville, Milton, Mount Airy, Mountain City, Mountain Park, Murrayville, Nelson, Norcross, North Metro, Oakwood, Palmetto, Peachtree Corners, Pine Lake, Powder Springs, Rabun Gap, Red Oak, Redan, Rest Haven, Ringgold, Rising Fawn, Rock Spring, Rocky Face, Rossville, Roswell, Royston, Rydal, Sandy Springs, Sautee Nacoochee, Scottdale, Sky Valley, Smoke Rise, Smyrna, Snellville, Statham, Stone Mountain, Stonecrest, Suches, Sugar Hill, Suwanee, Talking Rock, Tallulah Falls, Tate, Taylorsville, Tennga, Tiger, Trenton, Tucker, Tunnel Hill, Turnerville, Union City, Varnell, Vinings, Waleska, White, Wildwood, Wiley, Winder, Woodstock, Young Harris
Office Location(s)
5535 Surrey Ct
Alpharetta GA, 30009
TrustDALE Review: Alpha Home Services
About
AHS Inspection Service is one of Atlanta's most trusted home inspection companies; working in all North GA counties for over 20 years. Their attention to detail, 5,000+ inspection experience, and 24 hour inspector hotline made them an easy referral for Atlanta's top agents and brokers. Since 1999, they have offered ASHI residential inspections with same-day email report, and ICC code new construction phase inspections covering Framing/Rough in through 11 Month Warranty reviews, with included Infrared thermal review. Safety inspections of decks, foundations, etc. are also available for an hourly rate. Scott is EIFS Stucco certified and provides moisture scans, as well as light commercial investment inspections. Owners of Alpha Radon, North Georgia's largest NRPP 3rd party radon testing group, we also provide same day placement radon and air quality testing for buyers and owners alike.
W. Scott Berlyoung, President of AHS holds many certifications including National Gold ASHI #206969 and is a member of the local Georgia chapter serving as past President 2017 and treasurer. He is a Master Inspector with GAHI and has been fully CABO and ICC Code certified since 1999 #5187106-R5 Scott is a Certified Level 1 Thermoligist and he includes infrared scans with all ICC completion inspections. IR is used for identifying missing insulations, electrical concerns, among other things and can be a special benefit for new construction.

Price
AHS prices are based on their experience level, project size, and the scope of the inspection. With some of the highest certifications and significant experience in the industry, they pride themselves on keeping fees mid-range as well as working with first time home buyers on a budget. When you need a home inspector, price is always one of the most important factors. You do not want to go "cheap"- their prices are competitive and fair based on the high quality services they provide.
Quality
All of AHS home inspection services include a half day evaluation of the structure and property. The digital inspection report includes digital pictures that are only emailed to you the same day. A summary report is prioritized on site as needed. Alpha Home Services also provides top-quality radon testing services for short- or long-term testing. They are certified members of both the American Society of Home Inspectors and the Georgia Association of Home Inspectors.
Service
When you call AHS, you will speak directly with an inspector, and 24/7 online scheduling is always available on their website http://alphahomeservices.com/contact-us/ . Follow-up service is for the life of your home! Payment is easy with credit card service; reports are finished same day and sent via email with an easy-to-use summary in each report. Radon testing is normally placed the same day you call, and reports are available onsite at pick up. They are almost always on or before appointment time, and call if any changes in traffic occur. They have lockbox/Supra access, and answer text questions, when they are not behind the wheel 7 days a week.

Certifications/Memberships:
International Code Council (ICC)-- http://www.iccsafe.org/
American Society of Home Inspectors (ASHI) -- http://www.ashi.org/
Georgia Association of Home Inspectors (GAHI)-- http://gahi.com/
NRPP #103210RT www.radongas.org

Consumer Testimonials
Scott, Thanks for the inspection results. It has been a pleasure working with you and we will be sure to refer others to you in the future.
The two things I wanted in a home inspector were professionalism and knowledge. Scott delivered both in spades. I can't overstate how easy he made the entire process. Scott was very thorough with the entire inspection. He took the time to explain problem areas and answer questions. He delivered an outstanding report the very same day of the inspection. Buying a house can be a daunting process, but the service provided by Scott and ALPHA Home services gave me piece of mind. Thanks!
Dale's New Book:
Don't Get Scammed: Get Smart!
SCAMMERS BEWARE: SEASONED CONSUMER INVESTIGATOR DALE CARDWELL GIVES READERS A GAME PLAN TO AVOID RIP-OFFS
TrustDALE in your Community