Never

Risk Your Spend Again!
Quality Services protected by our exclusive $10,000 Make It Right Guarantee™ Learn More

We have such confidence in our recommended companies that we will safeguard your investment with our $10,000 Make It Right Guarantee™.

Call or email the companies on our site using the information on their TrustDALE page.
If you are not happy with the product or service, then call TrustDALE and we will work to Make It Right!
Our companies agree to put Dale in charge of making it right.

Find out More
Search in Box Springs, GA
and surrounding areas
or Search by Category
SERVICES IN BOX SPRINGS, GA
How To Use TrustDALE
It's easy! Most consumer referral sites require far too much of your personal information. TrustDALE requires NO personal information Just type what you are looking for in the search box.
Top Story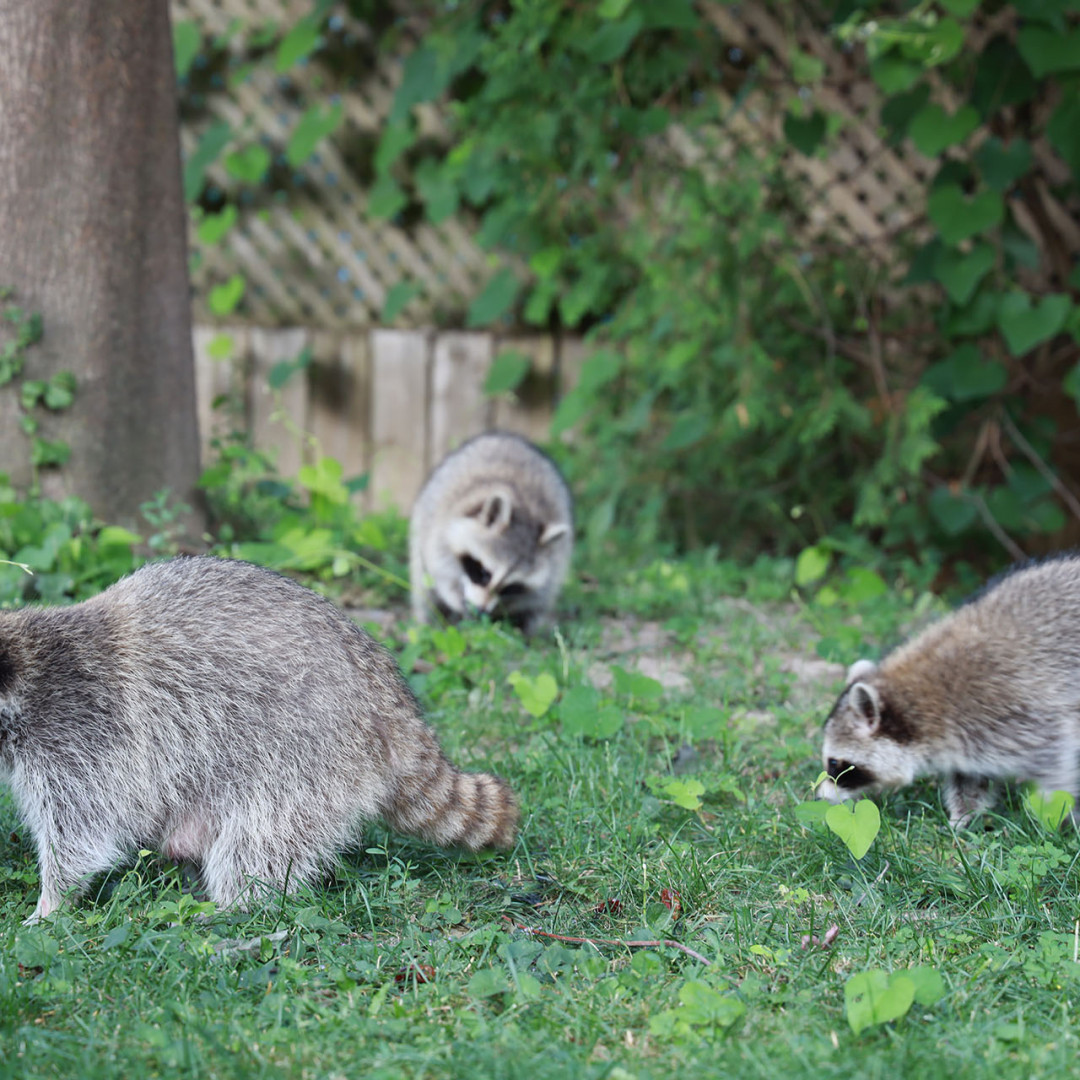 The internet is a treasure trove of information and DIY how-tos. But just because you can doesn't mean you should. That sentiment is especially true when it comes to pest control, such as wild animal removal.
Provider Reviews in Box Springs, GA
I appreciate EVERYTHING this firm did for me. Everyone in the office made a VERY overwhelming and stressful tax situation so easy. Tabitha was so easy to work with and Autumn was always pleasant on the phone. I cannot Thank them enough!
I'm grateful for what Tabitha did for me. They helped me fix all the problems I had with someone stealing my identity. These people made me feel very comfortable and they were very compassionate.
Outstanding firm, they were responsive, knowledgeable, and literally saved me over twenty thousand dollars in taxes. I cannot say enough about what an excellent job they did for me.
Incredibly professional, efficient and quick to service our house from start to finish. Highly recommend Rid-A-Critter, Inc!
I love this company. Chris worked with me to give me an affordable price to do exclusion to rid house of squirrels and in crawl space snakes. Then Matt came out and worked all day blocking any way vermin's could get it. After one year, I'm still totally satisfied! I called 3 times during year to have someone come recheck attic and once for crawl space- no re-occurrence but they happily come right out! Very thorough and delightful to deal with!!
Our tech Matt could not have done a better job. On time, courteous, and no more squirrels. I recommend them wholeheartedly.
Mr. Adcock was very prompt and professional when he came out to give us a quote for bat removal. He emailed the estimate with the details outlined and cost as well as a warranty. My husband and decided to go with this company and confirmed the date to start the job. Our technician Chris was very thorough and professional and explained everything to my husband on what the findings were and what they were doing? I would most definitely recommend this company to my neighbors, family and friends. Also a big thank you to Trust Dale for finding honest companies to do what they say they will do.
We were very pleased with this company and the employees are very prompt and always eager to help in any way! on time ,very thorough and on time they get in there and get it done. K-9 dog was awesome.
Kumar & Matiree were great, they got rid of the nasty pests in a very professional way. They explained the process thoroughly and showed us exactly how the process worked with no hesitation . They gave us great instructions and made the process seamless.
Super nice and intelligent owner. He's hilarious and gets the job done. He'll explain everything to you, so you aren't left in the dark about what the process his. I would highly recommend hiring him for pest control needs. Also his wife is super sweet. I love the two of them.
We regularly use Stanley Steemer for carpet cleaning. We believe their process of dirt extraction is the most effective and thorough of any we have tried, so recently we decided to call Stanley Steemer for duct cleaning. We are thrilled with the job they have done on the carpets as well as the duct cleaning. The house is brighter, cleaner and fresh-smelling. We will continue to use Stanley Steemer in the future, we believe it is money well spent.
Great experience from start to finish! I needed an entire home professionally cleaned. They did my hardwoods, tile, and carpet. Additionally, they cleaned out 20 years of dust and garbage from my HVAC air ducts. Ask for the crew they sent by name (Durron & Juan). They spent 8+ hours at the house without complaint. No corners cut, went above and beyond what was agreed upon in the estimate. I wish all home related service related visits went this well.
All I can say it great job. This is the best carpet cleaning company around. Great job on my area rugs and carpet. Love it. Wonderful job.
I am delighted with the services Stanley Steemer provided. They were on time, professional, courteous and did a very thorough job of cleaning the carpets in my home. The carpets are over 20 years old & after being treated & cleaned by Stanley Steemer, they were nicely restored. I also used them to clean my air ducts because they have NADCA certified technicians who are trained in air quality & system evaluation. Again, a team of professionals performed a very thorough job. I will call them again in the future.
Durron and his co-worker were punctual, informative, polite and efficient, Explained every step of process for duct cleaning and cleaned up as they went. When they left you would never had known they were here. GREAT JOB GUYS.
This review is in regards to an on-site estimate in regards to duct cleaning and an area rug cleaning. I could not be more pleased with the way this process was carried out. The company representative (Michael) was very knowledgeable and very professional. I received a call reminding me of my appointment and letting me know when to expect arrival. I anticipate using Stanley Steemer to at least do the air duct cleaning and will provide a review of those services once they are completed.
It was a very positive experience overall. Online scheduling was fast and easy, and our technician was on time, courteous and efficient. The results look and smell fresh. We were very happy and will definitely use the service again when there's a need.
I called SS with an emergency the Saturday afternoon before Easter and they were able to find technicians willing to come to my home and clean the wall to wall carpet and upholstered chair in my son's room within a couple of hours. They were insanely punctual and efficient ...and such good guys! THANK YOU SO SO SO MUCH!!!!!!
He was very helpful and voiced concerns and gave very helpful upkeep suggestions. I really appreciate his advice and honesty. I could tell that he loved what he does and wanted to make sure the job meet my expectations. Great Employee Stanley Steamer.
We chose Solar Sale because they presented the best products for the best value. After comparing and speaking with some references, we went with a local company. Glad we did. They came out the next day to check on the system.
Great presentation and kept to the schedule. Very pleased with the process. Pricing was fair based on the market and they delivered without a flaw.
As a consumer, it is really hard to find companies who stand behind their product. I admit when I inquired solar it was really just an inquiry. From the beginning to the end of the salesmen presentation she showed me numerous ways to save money on energy. As the salesmen walked through my home showing me how I was loosing money by the wattage of my bulbs, to my front door that needed weather stripping. With my bill in the hundreds monthly I was anxious to find relief. My package included hassle-free everything. I never did a thing during the process which I was surprised truly about. In a week I was connected. Going green was the best decision for me this company saved me money as I'm sure they'll do the same for you.
I recently had SuperiorPro paint the exterior of my house, replace siding on one side of house and on a bay window, install an exterior door, and do some other minor repairs. Chester and the Hardie Plank team did a very good job. They were extremely neat and cleaned up each night very thoroughly. Jose and the painters also were excellent and cleaned up nicely after themselves. The door installation was done first. Mike was the project manager and did an excellent job keeping me informed. He came back a couple times to adjust the door but got it working fine and had the guys come back to touch up a few places with paint. Overall I am very please with the quality of the work and the price paid. Irwin who owns the company came out to quote the work. He took out a tape measure and carefully determined the materials he would need and his quote reflected a fair price. Other people who quoted did not take the time he did. He was very quick to respond to questions via e-mail after the initial quote.
Excellent experience, salesperson gave a quote on the spot and was very competitive with the competition. As far as my project it went smoothly with no hiccups. I highly recommend Superior Pro.
Beautiful work on my home exterior! I could not be more pleased. They were reliable, professional and got the job done in a short period of time. I highly recommend them to anyone.
We had a tub to shower conversion in a tiny bathroom. The whole experience from the salesman to the installer could not have been smoother. They were professional and very informative in helping us make our choices. The time frame was exactly as we were told. Our home was disrupted minimally with perfect clean up. Leo was our installer and we hated to see him finish the project as he was so pleasant and interesting but we really enjoyed our first showers in our beautiful new enclosure. I would definitely recommend this company again.
Quality Craftsman is a professional business that provides a high quality work product. They were easy to work with and explained their estimate and immediately brought any changes to my attention. This is the second project they have done for me and I'm very pleased with the results. Top shelf company!!
Sales person was respectful and listened to my preferences for the remodel and payment. He also responded to my emails. Worker who did the remodel was also kind and respectful and provided quality work.
Our movers were fantastic! Larry, David and Darnell worked so quickly and efficiently, and they all took excellent care of our belongings. We have a nearly 400lb oversized dresser that needed to go to the second floor up a somewhat curved staircase and Larry and Darnell made it look so easy! They were all incredibly professional and respectful of our family, home and our things. I definitely recommend Charlie's Angels Movers (and be sure to ask for our crew!!)
My mother and I used Charlie's Angels Movers to move some essential items to a new home we purchased. One of those items was my almost 300 pound embroidery machine. They were careful and did a great job!! The guys (Larry, Jonathan, & Matthew) were quick, friendly, professional, and overall great young men! We couldn't have asked for a better crew. We are so appreciative of their help! Thanks guys!
Great experience with these guys! The movers were professional the entire time, and they really padded down my furniture for the move. Unpacking was quick and easy and they made sure that I was satisfied with every step of the process. There was some minor damage to one of my items, but they handled the issue very professionally and addressed my problem. Will definitely use in the future. Highly recommend!
He was very helpful and voiced concerns and gave very helpful upkeep suggestions. I really appreciate his advice and honesty. I could tell that he loved what he does and wanted to make sure the job meet my expectations. Great Employee Stanley Steamer.
I called SS with an emergency the Saturday afternoon before Easter and they were able to find technicians willing to come to my home and clean the wall to wall carpet and upholstered chair in my son's room within a couple of hours. They were insanely punctual and efficient ...and such good guys! THANK YOU SO SO SO MUCH!!!!!!
Ask Dale
Have a question to ask Dale? Fill out the form below and we will get back in touch with you as soon as we can. If you have a question or concern regarding one of our Partners, please visit the Contact-Us page.
Thank You!
The TrustDALE Guarantee
Most reputable companies offer guarantees, but guess who's in charge if something goes wrong? Every TrustDALE recommend service has agreed – in writing – to place Dale in charge of Making It Right. That's not just confidence in their ability to deliver excellence, but great peace of mind for you!
Dale's New Book:
Don't Get Scammed: Get Smart!
SCAMMERS BEWARE: SEASONED CONSUMER INVESTIGATOR DALE CARDWELL GIVES READERS A GAME PLAN TO AVOID RIP-OFFS
TrustDALE in your Community